Meghan & Harry Pitch Themselves into New Roles in Recent Video, a Body Language Expert Says
With their exit from the royal family just weeks away, Prince Harry and Meghan Markle could have been preparing for their big transition into private life according to new reports.
Earlier this week, The Daily Mail reported that Harry and Meghan are presenting themselves as "an expert" and a "maternal figure," after analyzing a recent video of the couple.
The video in question was a meeting that the Duke and Duchess had with young leaders at Buckingham Palace. Citing a body language expert, the Daily Mail reported that both royals are trying to present themselves in a particular light.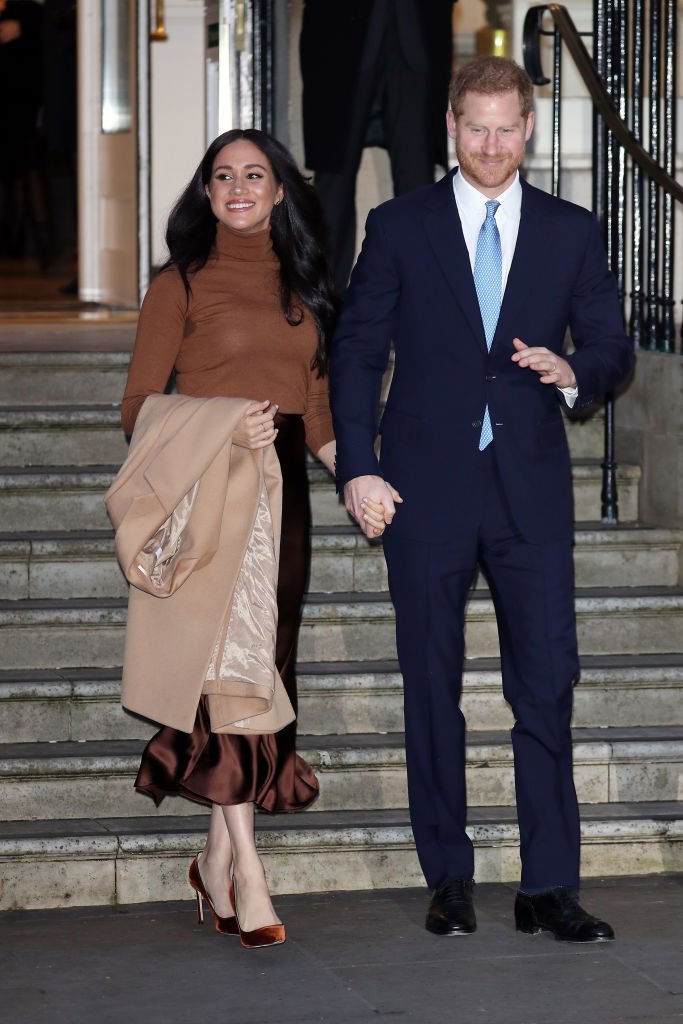 Harry and Meghan have been counting the days to their formal exit from the royal family. Both have attended their last outings as royals, with the latest being a Commonwealth Day service on Sunday.
However, there have also been massive speculations about the couple and how their lives could be now that they won't have the royal duties anymore. 
Back in January, Fox News reported that Meghan was looking for agents who could help her get back into acting.
The soon-to-be-ex Duchess of Sussex had a relatively successful career as an actress before she married Harry, and she achieved acclaim for her long-standing work on the USA Network's legal drama Suits.
As the news source explained at the time, the former actress was working on getting into more roles and kick-starting her acting career once again, thus helping herself and her family to become financially independent. 
Hello Magazine also reported in January that she was looking to start selling sweets. Weird as it may sound, the news source confirmed that Meghan and a friend had filed a trademark for the name 'Lali.'
Citing a report from TMZ, it explained that she and the acquaintance were now working on selling their line of lollipops and drops. 
However, the most credible speculation so far has come from Vogue Magazine, which reported that they had filed a trademark with the trademarked Intellectual Property Office for the name "Sussex Royal the Foundation of the Duke and Duchess of Sussex."
As explained further, they also got the rights to sell branded materials, including newspapers, magazines, and even clothing. 
For now, it's understandable that the couple will want to bank on their popularity and goodwill to make money. Now that they won't have to rely on royal coffers and the perks that come with being direct relatives of the Queen, they need to become financially sustainable.
Now that their exit deadline is looming, all eyes will be on how they cash in.