Carrie Underwood's 'Find Your Path' Is New York Times Bestseller One Week after Its Release
One week after the release of "Find Your Path" by Carrie Underwood, the book has been listed as a New York Bestseller.
Country Singer, Carrie Underwood has joined the long list of celebrities who have a New York Bestseller. One week after the release of her book, "Find Your Path," the book has achieved the feat of being a New York Times Bestseller.
Underwood recently made a stop at the Today Show where she spoke about the motivation behind the book. Speaking with Savannah Guthrie and Carson Daly, Carrie revealed that she wrote the book because she had always been passionate about fitness and health.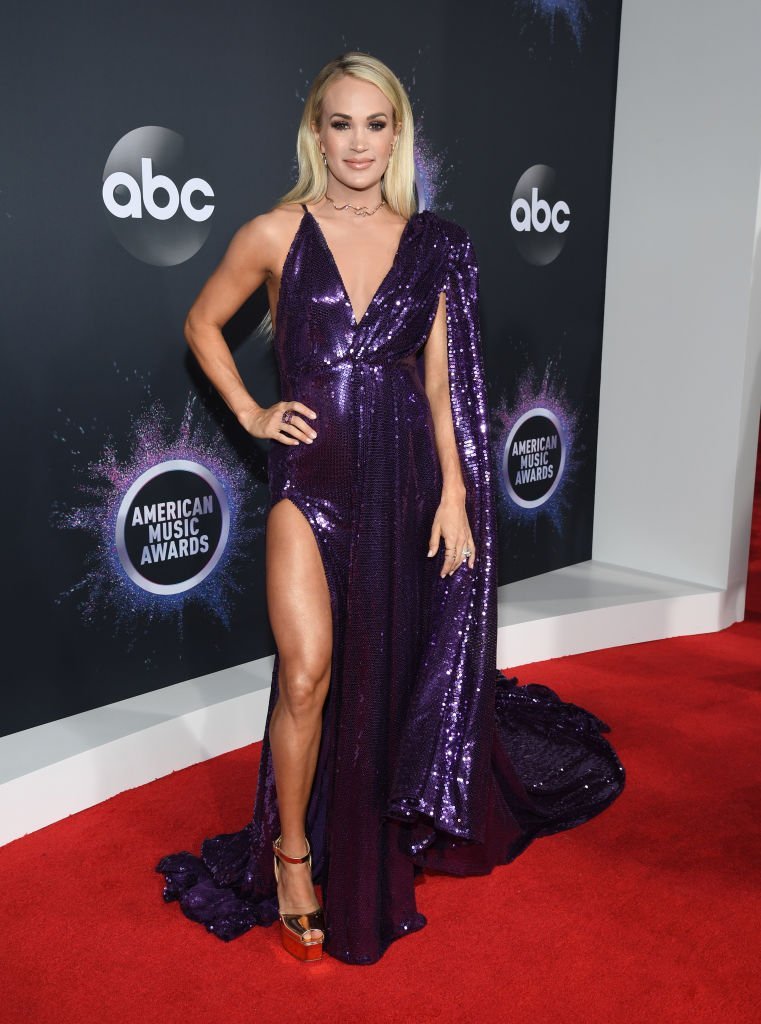 Carrie also revealed that she got the idea to write the book after launching her "CALIA" fitness line. She added that a lot of people encouraged her to write a book on fitness and health, and she decided to go for it. 
According to her, the journey to a healthy living started when she was on "American Idol." The country singer revealed that she received a lot of negative reports from people who claimed she needed to lose weight.
In an attempt to lose weight, Underwood explained sometimes she only ate 800 calories a day, which took a toll on her. Speaking to Women's Health, Carrie disclosed,
"...I was tired, and I kept buying bigger clothes. I knew I could be better for myself, and I let my haters be my motivators."
She continued and added that going too hard on herself as an approach to losing weight led her to figure out a better plan because she stopped feeling good in her body.
With a new understanding, Underwood figured out a better system to achieve her weight loss and fitness goals. She advised other women to always create time to keep themselves healthy no matter how busy their schedule is.
Underwood, 37, rose to fame after winning the fourth season of American Idol in 2005
Along with her book, Carrie also launched a fitness app called fit52app. Together with the book, she has designed help for people who are in the position Carrie found herself.
In the book description of "Find Your Path," Underwood wrote that wanting to be healthy and fit for the 52 weeks in a year doesn't equate to being perfect every single day. 
She explained that the best approach to health and fitness is doing your best most of the time. She wrote,
"... I mean doing your absolute best most of the time during every week, 52 weeks of the year."
Underwood, 37, rose to fame after winning the fourth season of "American Idol" in 2005. She got married to her spouse, Mike Fisher, in 2010 and the couple has three children together. 
She has received numerous awards and recognition, which include seven Grammy awards and a star on the Hollywood walk of fame.