Tamera & Tia Mowry and 'Sister, Sister' Costar Marques Houston Have Been Pals for over 25 Years
"Sister, Sister" stars, Tia Mowry, Tamera Mowry, and Marques Houston maintained their friendships even after the TV drama ended. The trio is still going strong in their 25 years as buddies.
Fans of the 90's show, "Sister, Sister" will recall that it featured three close high school pals, two of which were twins on the show and in real life. While Tia and Tamera will forever remain blood relatives on and off screen, they ensure to keep in touch with their mutual friend, Marques.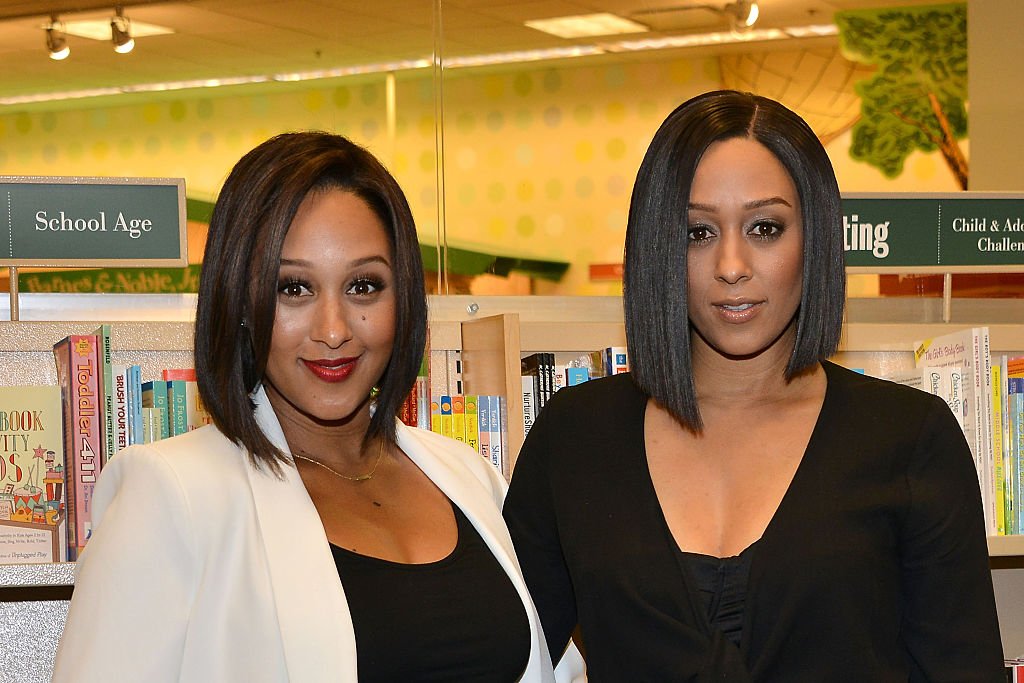 The "The Real" co-host, Tia, posted a throwback image from one of the scenes where the trio was strolling down their school's hallway. As expected from twins, the ladies rocked the same attires from top to bottom, and Mr Houston, who was not their height stayed in the middle of the sisters with his arms outstretched touching each of them. The shot was captioned:
"#TBT #gohomeroger All jokes aside @marqueshouston was so much fun to work with. We grew up together, and we are still friends over #25 years later! #sistersister..."
The sisterly love gained the attention of fans who excitedly gushed on the show of affection. Many fans admitted to remembering the scene and missing the show. As to whether there will be a reboot of the drama in the future, the on-screen star said "no" in the course of an appearance on "Tamron Hall Show" a few weeks ago.
Being a career woman isn't the only thing that has Tia's attention.
The actress explained that there were plans earlier to make it happen, but it was squashed after the production team faced some challenges.  A disappointed studio audience blurted out their hurt, and the sad news for the fans made some beg for a rerun on various online platforms. But according to the "Tamron Hall Show's" guest:
"So many people are asking this question. We tried to do it, but some rights and stuff kind of got in the way that makes me sad...I just guess reboots are no in my DNA."
Being a career woman isn't the only thing that has Tia's attention. The 39-year-old is a happy family woman who shares two kids, Cairo Tiahna and Cree Taylor, with her husband, Cory Hardrict.
But apart from being a wife, mother and an on-screen diva, she is also a disciplined "work-out" person. After having her kids, she gained some extra skin and decided to hit the gym.
She's been consistent with her exercise, yoga routine, and diet but still revealed she is embracing her excess skin and has continued to motivate other moms to do the same.