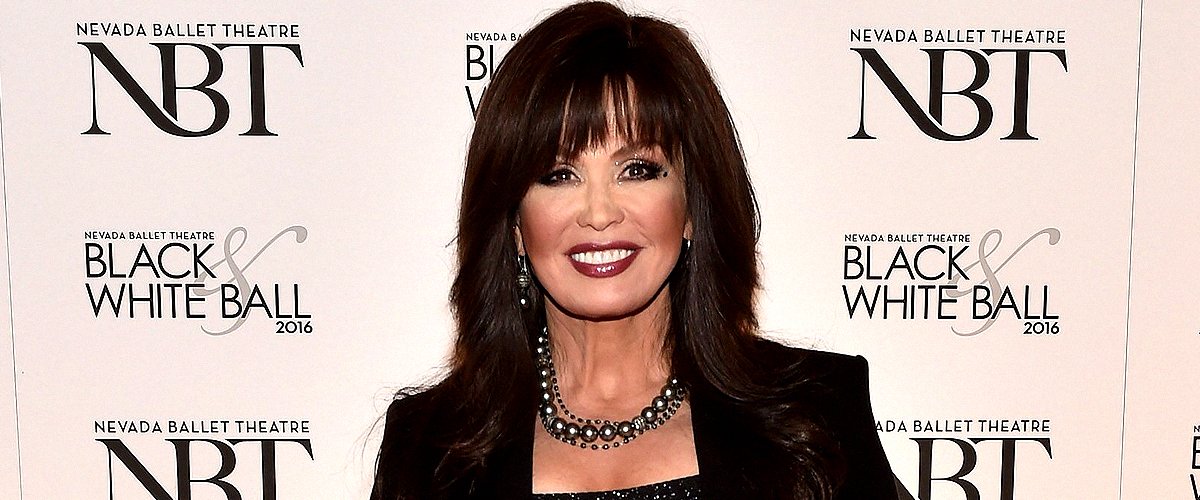 Getty Images
Marie Osmond Once Shared Thoughts on Why She Doesn't Worry about Getting Older
"The Talk" co-host, Marie Osmond, has been in the Hollywood spotlight for nearly five decades now, and she still keeps glowing. The 60-year-old actress has some secrets that help stay beautiful, and she owes her ageless look to her healthy lifestyle.
Actress and television personality, Marie Osmond is highly recognized in Hollywood as one of the ageless beauties. The "Paper Roses" star is also a multiple gold and platinum-selling vocalist.
She's known for co-hosting the popular 70s' weekly variety show, "Donny and Marie" with her brother. The show which aired on ABC was later renamed "The Osmond Family Hour."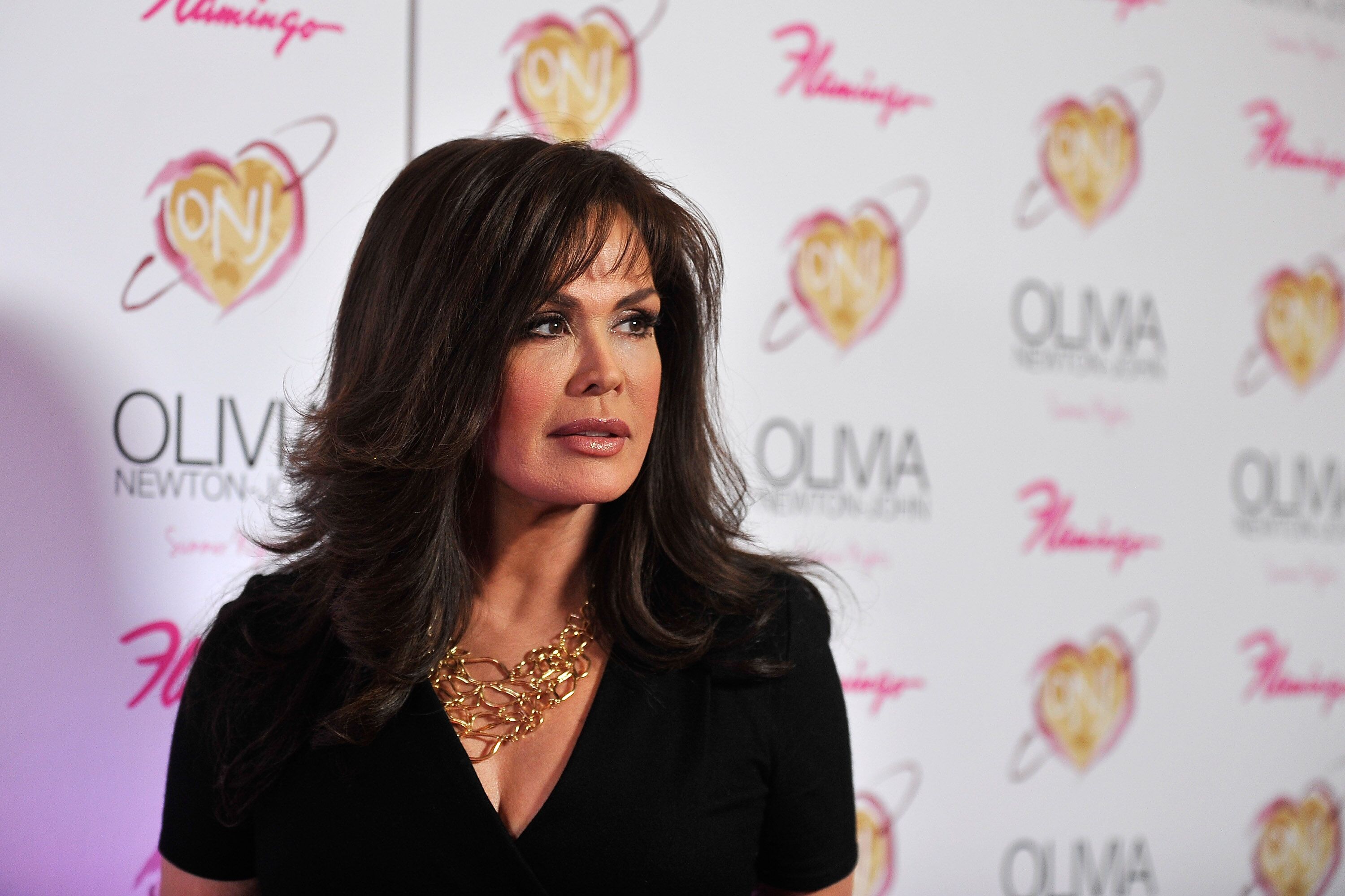 Marie Osmond attends the grand opening of Olivia Newton-John's residency show "Summer Nights" at Flamingo Las Vegas | Photo: Getty Images
Osmond also hosted and produced her self-named variety show on Hallmark Channel, which has 150 aired episodes. The actress made her debut as co-host on CBS daytime talk show, "The Talk" in the show's tenth season premiere in 2019.
Marie has stayed active in the entertainment industry for five strong decades as a singer, actress, dancer, author, public speaker, entrepreneur, and talk show host.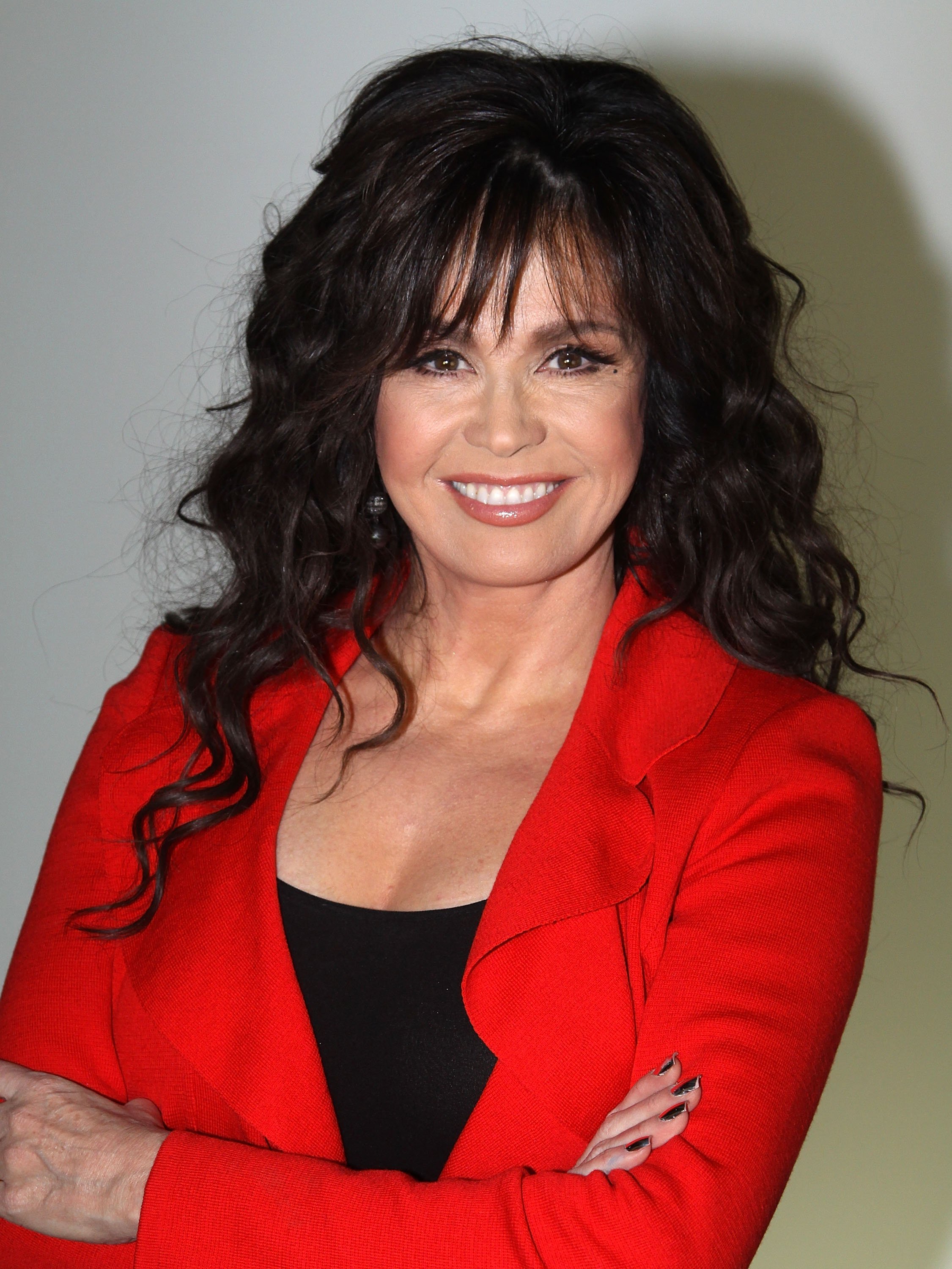 Marie Osmond on December 8, 2010 in New York City | Photo: Getty Images
Marie's Ageless Beauty
Marie Osmond was awarded the "Timeless Beauty Award" by the Hollywood Beauty Awards in 2019. The 60-year old actress manages to stay beautiful regardless of time, and she owes it to her healthy lifestyle.
The singer once spoke of her self-care routine and how she prevents her age from being a defining factor for her beauty. She said,
"When it comes to beauty, it's very simple to me. Exercise, sleep is important."
As regards her "Timeless Beauty Award," Osmond explained that she worked with best hair stylists and make-up artists in the business, so it was not so much a surprise that she won. The actress also spoke of the importance of audacity in creating a legacy like hers.
Marie also mentioned the relevance of strength in her struggle to become an iconic figure and how such a battle can cause women to relinquish, a virtue she describes as the "greatest gift" of women everywhere.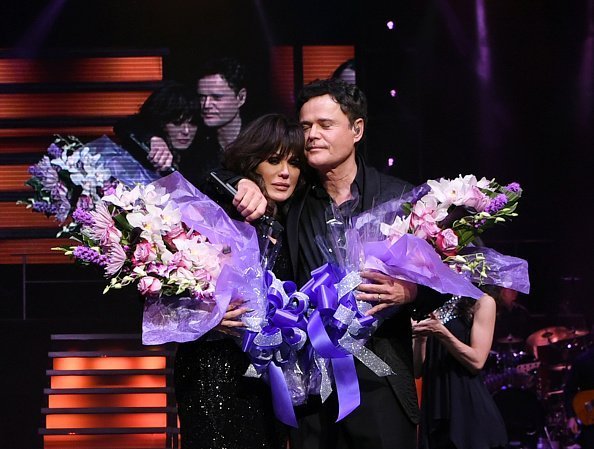 Donny & Marie Osmond during their final performance in Las Vegason November 16, 2019 | Photo: Getty Images
Marie's Beauty Secrets
Marie, who's been popularly described as one of the ageless beauties of our time, is also particular about the importance of inner beauty.
The talk-show host is a part-owner of a skincare line called "MD Complete," which she credits for her golden look. She has her favorite products which she uses every day.
In an interview she had some years back, Marie explained that she's not worried about getting older. She spoke about her upbringing and the virtues like kindness, instilled in her by her mother.
The singer also mentioned that she's happy with the changes that come with each decade of her life. She said,
"I like the wisdom that comes with age."
Osmond added that she doesn't consider herself to be perfect, but she embraces the changes that come with her age as they help her discover who she is.
Her Weight Loss Struggle
Marie once opened up about her struggle with weight loss and why it was vital for her to shed the extra weight she accumulated in her younger working years.
She explained that she received a lot of criticism on her added weight from people, but the one that hit the most was from her son. She recalled her son saying to her,
"Mom, you're all we have. We can't lose you. I don't want to hurt your feelings, but you've got to lose weight."
Osmond revealed that she spent four months dieting and following the carefully-prepared food schemes from Nutrisystem, a platform she credits for their effective diet/weight loss plan.
Marie's Family
The "Donny and Marie" star is married to Stephen Craig, for the second time. The two first got hooked in 1983 and had their only child together, Stephen, a year after.
Craig and Osmond got divorced in 1985, and the year after, Marie married Brian Blosil with whom she birthed two children. Blosil and Osmond went on to adopt five children. The two got divorced in 2007.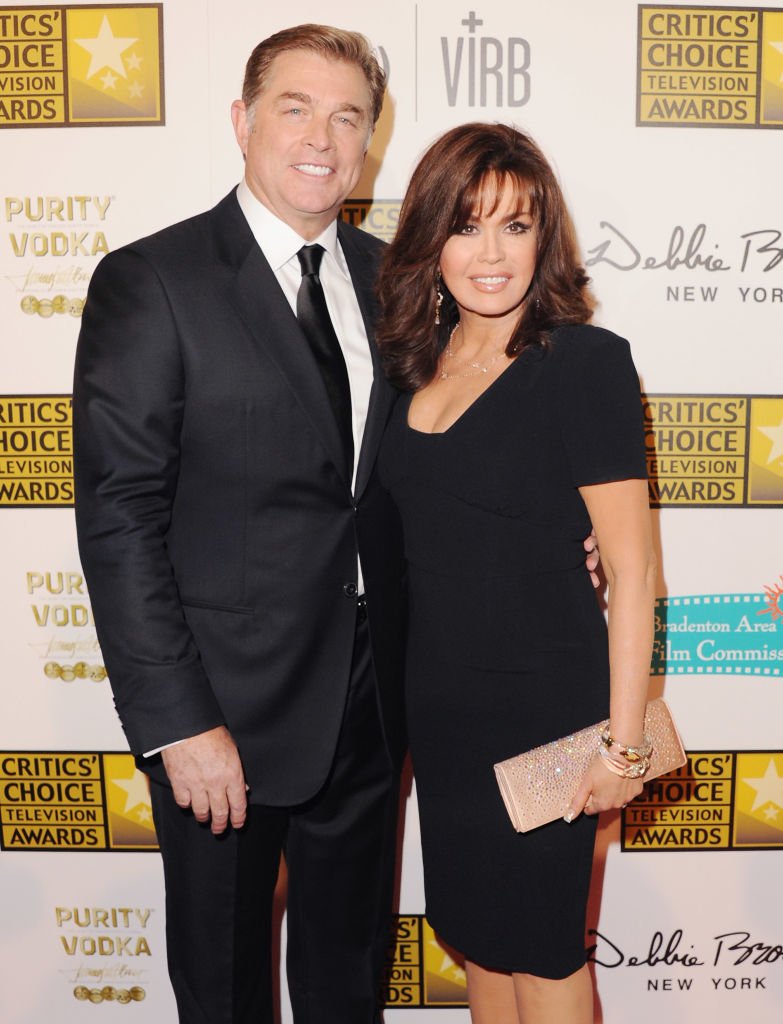 Marie Osmond and husband Steve Craig arrive at the BTJA Critics' Choice Television Award at The Beverly Hilton Hotel on June 10, 2013 | Photo: Getty Images
Speaking on her second marriage, Osmond recalls it being a rash decision on her part and said,
"You have to be so careful not to jump into a relationship after you've been through a sad one. You really need time on your own."
Marie remarried her first husband, Craig, in 2011, and the two have stayed married since.
Please fill in your e-mail so we can share with you our top stories!