Jordyn Woods Is All Glammed up as She Wears Black Abaya While Visiting Mosque in Abu Dhabi
Jordyn Woods, who is currently on a trip to the middle east, shared a series of pictures wearing a black Abaya and bright makeup while visiting a mosque in Abu Dhabi.
Jordyn Woods has been on a well-documented trip to the UAE with her mom, Elizabeth and younger sister, Jodie. The model has not failed to update fans with her every move during her time in the middle east.
Recently, she posted a series of pictures where she was wearing a black abaya while on a visit to Abu Dhabi's Sheikh Zayed Mosque.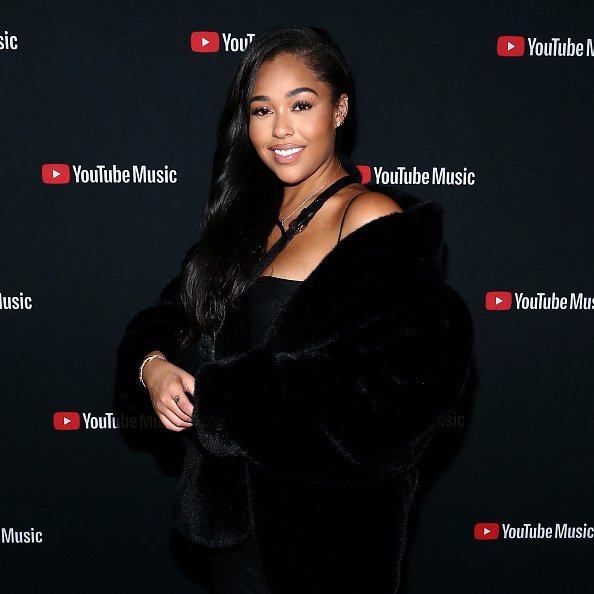 The post has generated a lot of controversy and backlash from her followers, with one particular commenter accusing her of mocking the religion of Islam by wearing the abaya.
An abaya is a piece of clothing that looks like a cloak. It is originally worn over woman's clothes as a way to protect her modesty. Responding to the claims by the follower, Jordyn wrote:
"...In order to enter the mosque you have to wear an abaya... In no world would I try to mock another person nor culture."
Jordyn, while posting a video of her walking around in her hotel room, explained to her followers that to enter a mosque, a woman must wear an abaya.
Woods' response didn't do much in reducing the criticisms, with another fan pointing out that she failed to cover her hair in the abaya.
Jordyn's mother had to come to her defense after trolls accused her of getting work done on her body.
The former Keeping up with the Kardashians star thanked the commenter and admitted she didn't know her hair was also meant to be covered by the abaya.
Woods is now contemplating cutting her trip short, not because of the backlash, but due to the Coronavirus outbreak. Jordyn revealed: 
"I may have to end my trip early and come home because this virus is getting out of hand."
Woods, who is also an influencer, can be said to be a controversy magnet. This is not the first time her Instagram posts will be causing wild debate.
In January, Jordyn's mother had to come to her defense after some internet trolls accused her of getting work done on her body after she posted a picture a tight black dress.
Elizabeth Woods claimed that it was all in the genes, and since Jordyn is her daughter, it was only natural for her to have a big backside.
She urged her daughter's followers to leave her alone and focus on more important things that can drive positive change.