Toni Braxton Shares Black & White Video from Practice in Front of a Mirror with Two Dancers
Toni Braxton tickled her fans online with a sneak peek of a soon to drop video. She showed off some dope dance moves in a black and white clip uploaded on her page.
The "Un-break Your Heart" crooner melted hearts in her recent post. In the soundless clip, two boys danced behind the singer who took the front row. Toni captioned the post, "We're up to somethin."
Toni's eager fans expressed their joy at the information she gave. Lots of her fans online commended the impressive dance steps and stated that they could not wait for the video to drop.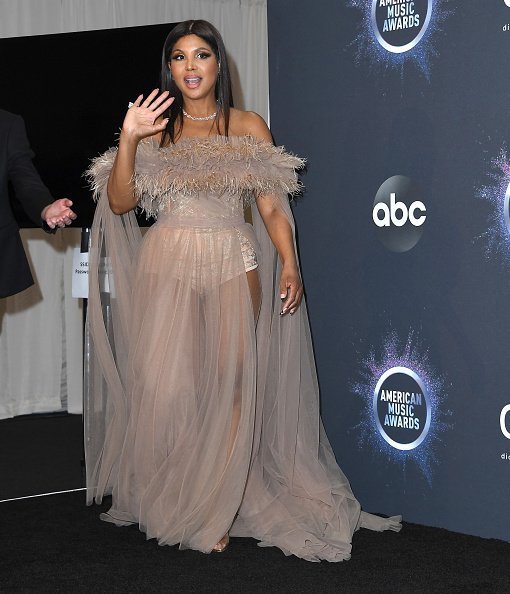 As much as the "Braxton Family Values" star loves to connect with her fans, sometimes it's just connection gone wrong. After a recent photo shoot last month, she updated her fans on the details of the shoot in words and shots. 
Toni Braxton detailed that her team advised her to change her signature look, which is the short hair she usually rocks. 
Not only did the 52-year-old rock a different hairstyle, but she also had very long flashy colored lashes on, accompanied with a bright-colored eyeliner.
The look was a total no-no to some of her numerous fans who condemned the change. As much as they were displeased with her appearance, they still admired her beautiful facial features.
Wrong hair or not, Toni is undoubtedly a fashion icon. A week to Valentine's Day, she posted a sizzling video of herself in a leopard print dress paired with some cute high heels.
As expected, the award-winning singer had lots of love pouring in from her fans who could see that age has nothing on the iconic musician.
Toni isn't one to rest on her oars as she shared, during an interview, that keeping her weight, body, and health fit is a project she takes as seriously as her career.
It sure has been an active operation she carries out as she stops at nothing to flaunt the result, which is a toned grade-A body!
As for her love life, well, she's been hooked to her long time lover, Birdman, for a while now, and following their engagement announcement two years ago, fans thought their " I dos" would have been said sooner. 
Notwithstanding, the pair are enjoying their relationship, and Toni admitted to not having a wedding date due to her busy schedule.