Michael Strahan's Relationship with Ex-wife and Mother of Their Twin Daughters Jean
Michael Strahan was married to Jean Muggli Strahan from 1999-2006. They have twin daughters — Isabella and Sophia.
Michael and Jean finalized their divorce in 2006. As reported by PEOPLE, the former professional football player is battling for custody of his kids. 
As indicated by court records, Michael has accused Jean of physically and emotionally abusing their fraternal twins. In the documents, he alleges that his ex has been engaging in a "pattern of abusive conduct towards the children for years."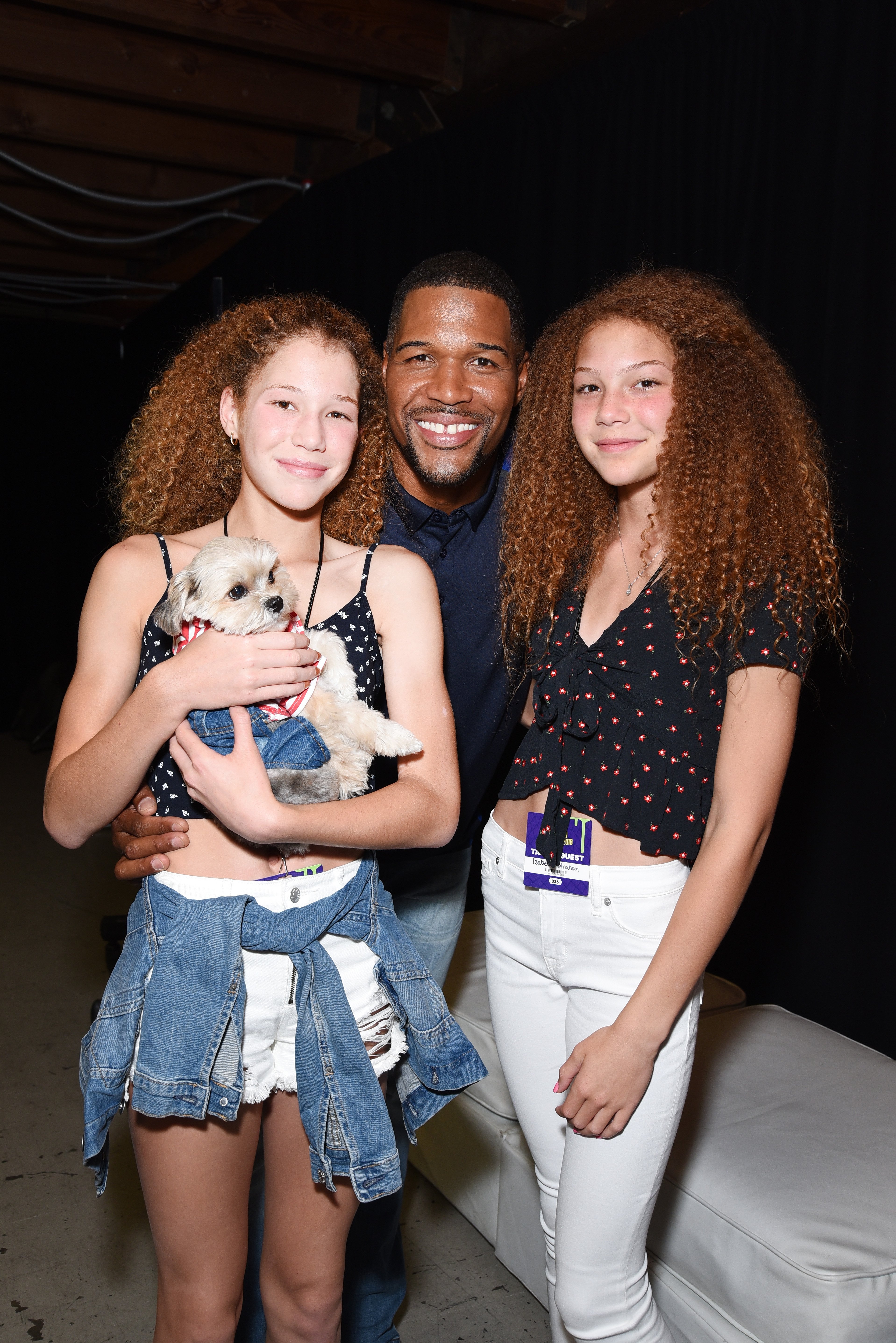 THEY MET A SALON
Michael has visitation rights, but he is asking to be granted primary custody of Isabella and Sophia. The twins currently reside in North Carolina with their mother.
Michael and Jean initially met a salon in Manhattan when the former pro athlete played for the New York Giants. The two got married in 1999.
In December 2004, they welcomed Isabella and Sophia. Days before Michael sought legal separation in March 2015; Jean filed a domestic violence complaint against Michael.
After Being Awarded $15.3 Million & $18k a Month in Support in Divorce, Michael Strahan's Ex-Wife Explains Why She Needs More Money From Him (Pics-Vids) https://t.co/TX1XLHc35t pic.twitter.com/0UdkrvvRXl

— Robert Littal BSO (@BSO) September 16, 2019
THE COUPLE'S DIVORCE
At the time, Michael denied that he had been physically abusive. After Jean conceded in court that her husband didn't touch her during the occurrence, the judge eventually dismissed the complaint.
In July 2006, their divorce was finalized, and Jean was awarded $15.3 million as well as $18,000 every month in child support. Michael's child support payment was decreased to $13,000 a month after his retirement from the NFL in 2008.
Michael attended the Kids Choice Sports awards with Isabella and Sophia.
HIS STRENGTH
In a 2016 interview with PEOPLE, Michael talked about life with his four kids. He additionally has children Tanita and Michael Jr, whom he had with ex-wife Wanda Hutchins. He said:
"My kids give me strength. I love being with the kids. To me, it's all about family, now more than anything."
According to him, Michael Jr. and Tanita are very close to Sophia and Isabella, even though they were raised apart. "You worry how the kids will mix and blend, but brothers and sisters are brothers and sisters regardless of different mothers," he explained.
In 2019, Michael attended the Kids Choice Sports awards with Isabella and Sophia. The famous TV star posed happily with them, as reported by Daily Mail.
During the event, Michael sported a green and blacktop. He added dark jeans and black sneakers. His twins, on the other hand, were both in low-waisted blue denim jeans with crop tops and tennis shoes.
In 2014, Michael said that he sees Isabella and Sophia regularly. However, he misses them when they are not around. He described how the twins are different.
He said that Isabella is more "playful, very chill, never gets very upset or fired up." Meanwhile, Sophia is very curious. She always asks questions.
But while Isabella and Sophia are different, Micheal said both are very smart. He added that the twins love to read all the things he never thought of reading when he was 7 or 8 years of age.