Hollywood Life: Gisele Bündchen Fully Supports Tom Brady Amid Upcoming Free Agency Choice
NFL star Tom Brady is about to make a potentially life-changing career decision. With many factors to consider, Tom's model wife Gisele Bundchen reportedly supports him no matter what he decides.
Earlier this month, Tom Brady became a free agent and left with the decision whether to end his NFL career or sign another contract.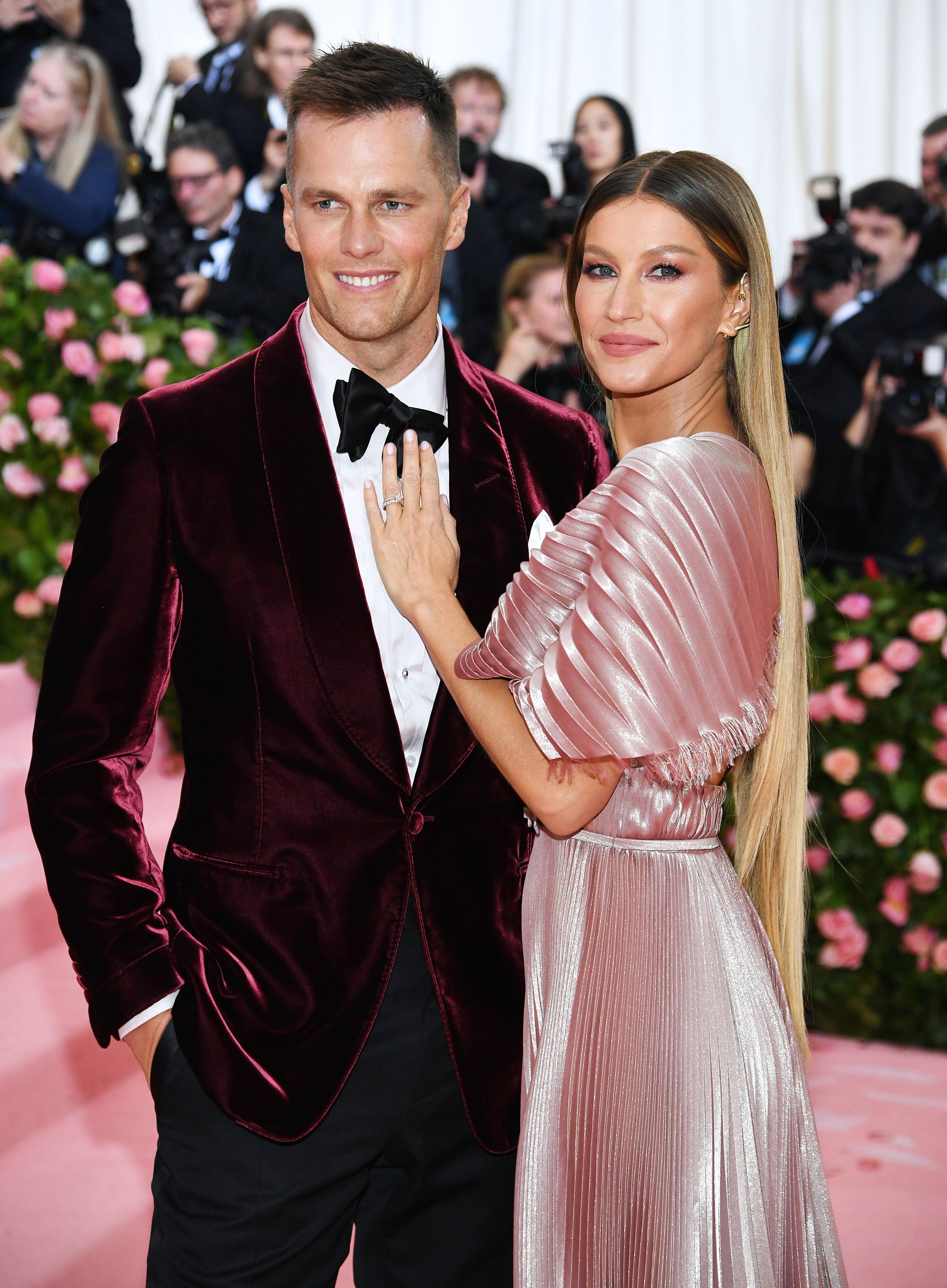 With many factors at play, the 42-year-old quarterback might leave the Patriots and sign with another team entirely. But no matter what he decides, his biggest fan and wife, Gisele Bundchen, has his back.
According to a source that spoke with HollywoodLife, Tom still needs to decide what he wants to do, and Gisele wants him to choose the option that will make him happy.
However, for Tom, the decision must take into account what's best for his family, which includes his two children with Gisele, Vivian, and Benjamin, and his son John from a previous relationship, as the source added:
"Like any husband and wife, they discuss what is best for their family and will come to a decision when the time is right. There really is no wrong outcome."
Another consideration on the top of Tom's list when it comes to future opportunities is not just the monetary value of the contract, but also the number of years that comes along with it. 
Meanwhile, Tom and Gisele maintain a tight bond as a blended family. Gisele doesn't see herself as John's stepmom, but reportedly instead as his "bonus mom." 
Along with Tom, they try to be as "present with the kids" as they can as parents while focusing on quality time together as a family, rather than quantity of time.
But the road leading to being a happy and responsible mom didn't come easy, as she had to kick several "bad habits" picked up during her 20s. 
Excessive smoking and the continuous intake of sugary foods served as Gisele's coping mechanism for her anxiety. When she reached the point where breathing became an effort, the model knew she had to change her ways.
Despite their busy lives and dedication to their family, Tom and Gisele also make their relationship with each other a priority. 
In February, the couple made a date out of their session at the gym, which Tom playfully captioned a picture of them showing off their impressive abs during an exercise session with tension bands, "No days off." 
Apart from living a more healthy life, Gisele Bundchen is also passionate about environmental sustainability, and it is something she passes down to her children.
While they limit the use of plastics and paper in the household, Gisele teaches her kids to reduce, reuse, and recycle as well.
But her teachings had a more profound impact on her son Benjamin, as the former model shared that for his upcoming birthday, he asked for charity donations instead of traditional birthday gifts.