Tori Roloff Shares Precious Moments of Her Son Jackson & Husband Zach Working out on Second Day of Social Distancing
As "Little People, Big World" stars Tori and Zach Roloff settle into keeping their "social distance" from others, the mom of two shared the strategy Zach emplored to push through this time.
Heading into their second day of "social distance," Tori shared on her Instagram Stories what her husband Zach and their 4-month old daughter, Lilah, had been up to during this time.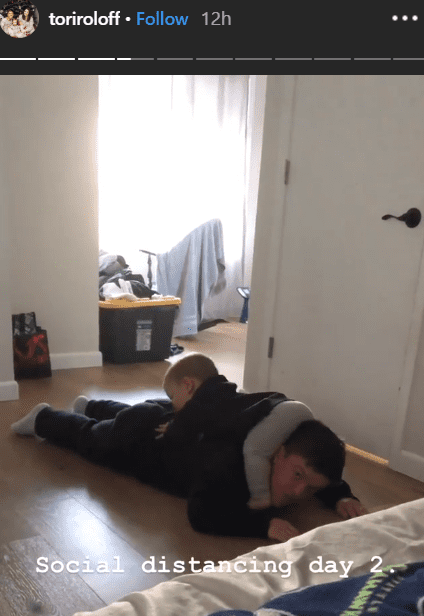 THE ROLOFF'S STAYING ACTIVE
Three adorable progressive pictures Tori simply captioned "Social distancing Day 2," showed Lilah on her dad's back while he laid face down on the floor before he attempted a push-up that ended in a funny fail. 
Tori's sweet post comes two months after she confirmed that Lilah has dwarfism after reportedly being asked if she underwent a c-section while in labor with her. Lilah's two-year-old brother Jackson also has dwarfism, the same type as dad Zach.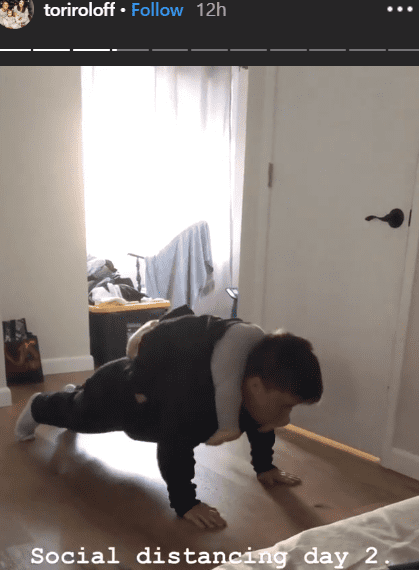 THEIR APPROACH TO PARENTING
The couple welcomed Jackson on May 12, 2017, and kept their approach to parenting the same after finding out that he has achondroplasia, as Zach told PEOPLE at the time:
"But I knew, dwarf or not, I was going to parent my child with the mentality that not everyone gets a trophy. You have to earn it."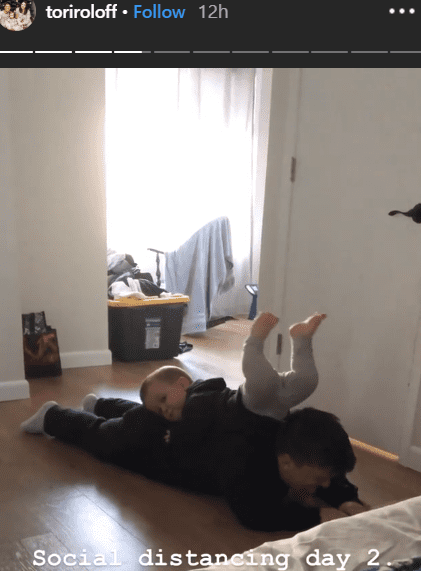 Zach is the first to admit that a dwarf child needs more encouragement than most since it takes them "five steps" to accomplish what others "can do in two," but Tori can attest to the fact that he was a baby just like any other.
SITUATIONS EVERY PARENT CAN RELATE TO
In July 2018, Tori got candid about the not so rosy aspects of parenthood when she unpacked about her day of coping with a sick husband, their lack of warm water on that day, and Jackson's "poop" blowout in his crib.
Nonetheless, as Tori and Jackson's one-on-one only time came to a close before she gave birth to Lilah on November 19 last year, she felt a tinge of sadness, as she said at the time:
"I've been trying really hard to cherish these last few months alone with this kid. I sometimes feel so guilty about flipping his world upside down."
LOVE, SWEET LOVE
According to PEOPLE, Zach and Tori met during the pumpkin season in 2010. He worked as a greeter at Roloff Farms, and a coworker decided to introduce the pair. 
The pair started talking, and Zach eventually asked Tori out on a date after she "kept coming over." Their first date lasted five hours, and the couple stayed by each other side ever since.
Tori and Zach Roloff eventually tied the knot in July 2015 during a nature-themed ceremony at the Roloff family farm, and the couple faced their fair share of ups and downs since then.
As Tori stepped into the family, she also stepped in the world of their reality show and the trappings that came with their life in the spotlight, trappings Tori admitted she found "terrifying" at first.