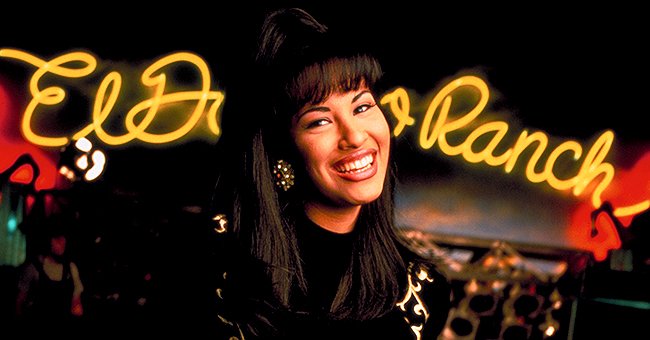 Getty Images
Selena Quintanilla's Father Opens up about Her Legacy in Candid Interview 25 Years after Her Murder
Father of murdered Latino singer, Selena Quintanilla, continues to keep his promise to keep her memory and legacy alive 25 years after her tragic death.
Selena's family set to memorialize and honor their loved one with an album of remixed Spanish. Abraham, Selena's 81-year-old father, told People:
"...I told my family that I was going to try to keep [Selena's] memory alive through her music."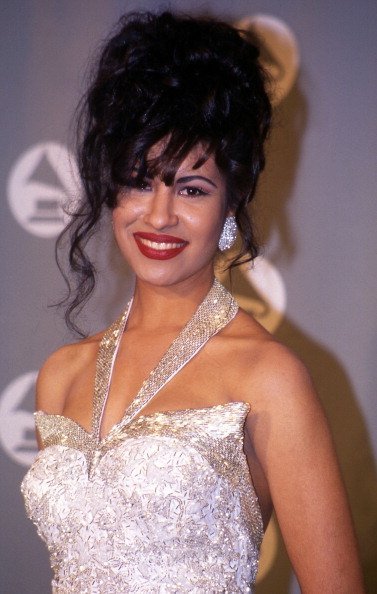 Selena in the press room at the 1994 Grammy Awards in New York City, New York March 1, 1994 | Photo: Getty images
The album will contain language songs she recorded as a teen. In honor of Selena, a May 9 San Antonio tribute concert with stars performing her music will be held.
To add to add to that, there'll be a collaboration with MAC Cosmetics for a new Selena-inspired limited-edition makeup collection.
Selena's father is also set to write a memoir over a few months with the help of a ghostwriter, Nancy De Los. Nancy was also a co-producer on the movie "Selena."
In addition to all that her family has set up, Selena will also be honored in a Netflix series based on her early life.
Selena's family can't move on completely.
Selena's family has, for 25 years, tried to push past the pain of losing the vibrant star, but they are often brought back to the pain of her death. Selena's sister, Suzette said:
"We can be fine, and then someone wants to share where they were when they heard that Selena died, and that's very difficult."
Suzette revealed that it took a while and a lot of soul-searching to understand why people would often do that — she realized that it was their way of sharing that they felt a connection and that they felt lost.
On the morning of March 31, 1995, Selena at the age of twenty-three, a vibrant Mexican-American singer and performer, was shot dead in a room at the Days Inn motel in Corpus Christi, by the founder of her fan club and manager of her San Antonio boutique, Yolanda Saldivar.
Selena went to the motel to confront Saldivar, who she suspected had been embezzling funds. Soon after Selena walked into the room, Saldivar shot her once in the back.
Saldivar was sentenced to life in prison in October 1995, and although her family got justice for Selena's murder, healing takes time.
Please fill in your e-mail so we can share with you our top stories!