Billie Eilish's History-Making Road to Stardom — from SoundCloud to the Grammys
Billie Eilish was a ballerina on the making when her song "Ocean Eyes," released on Soundcloud, became a viral hit. The song kicked off a journey that would make Billie one of the most iconic pop acts of the decade, at just 18 years old.
She has been dubbed as "the new image of teen Pop," "a music prodigy," and "the most talked-about teenage on the planet."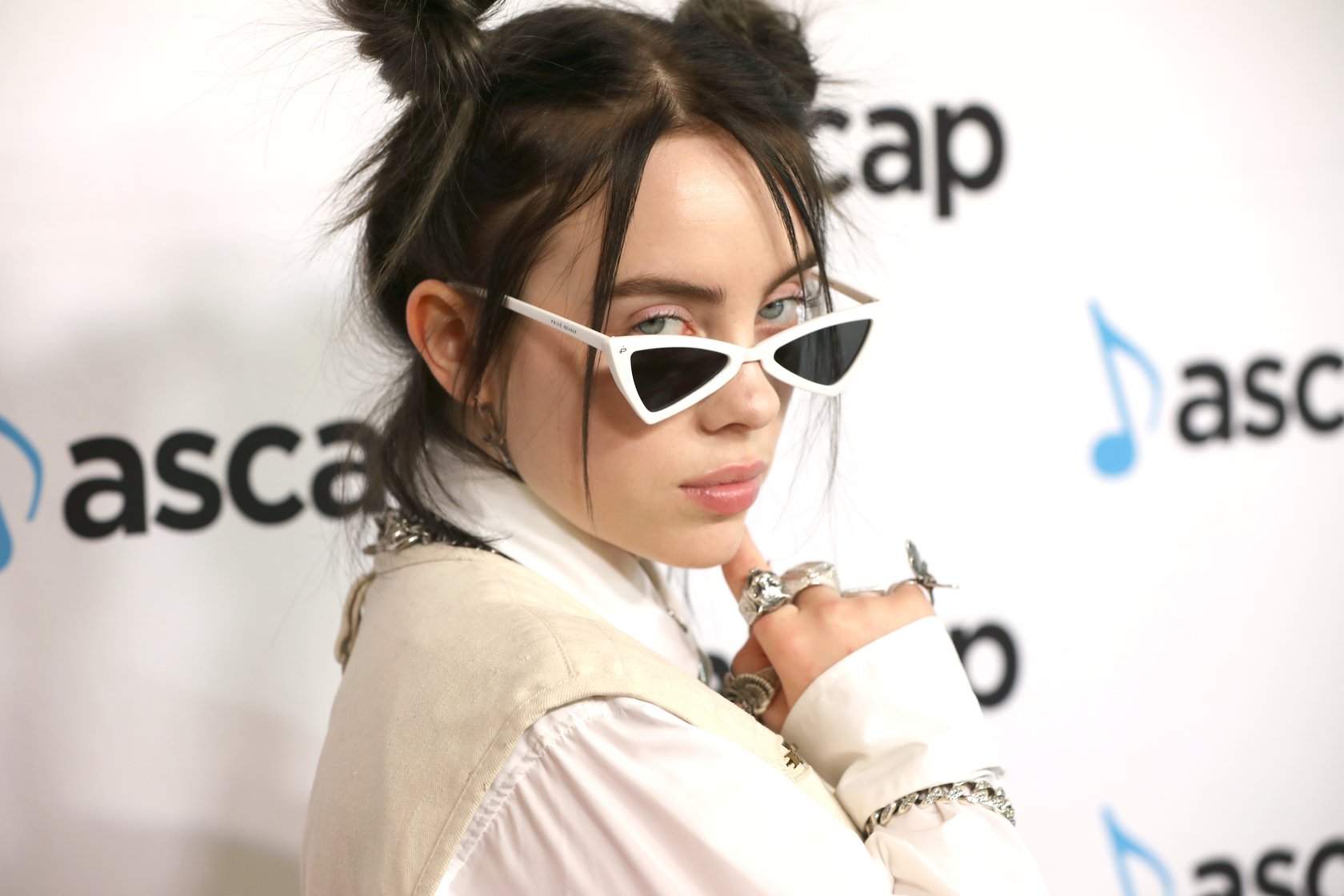 But while Billie Eilish enjoys fame, she's not impressed by the powers at being in the music industry or the stalkers that have visited her home—leading her to hire a bodyguard to sleep in her living room.
At 18, Billie has made history as the youngest person to sweep all the important categories in the Grammy Awards.
She had 14 songs in the Billboard Top 100, has sold-out tours in three continents, and a growing fanbase that idolizes her every move.
Still, for the California-born star, the last four years have been a rollercoaster that has left her dizzy at times, but never enough to want-out off the ride.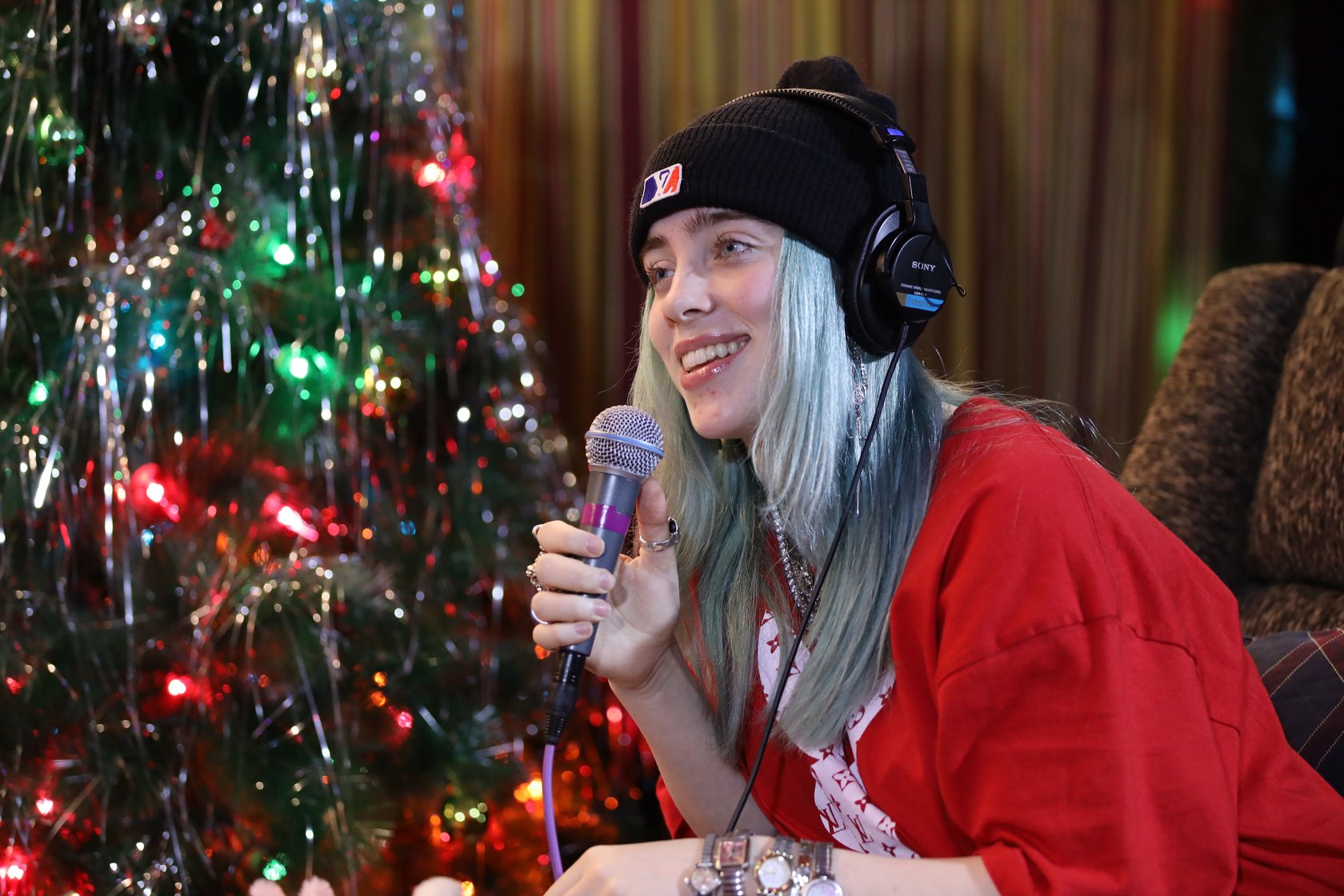 A HOMESCHOOLED STAR ON THE MAKING
Billie Eilish Pirate Baird O'Connell was born on December 18, 2001, to Maggie Baird and Patrick O'Connell, a couple of former struggling actors who are now part of Billie's tour staff.
She admitted that, while people were gushing about her 14-year-old self, she was dealing with depression.
Before Billie was born, her parents watched a documentary about conjoined Irish twins, Katie and Eilish Holton, and they decided to use the name if she was a girl.
However, when Maggie's father Bill passed away while she was pregnant, they decided to go for Billie as a homage to her grandfather. Pirate was just Billie's brother Finneas' contribution to the mix, and it stuck.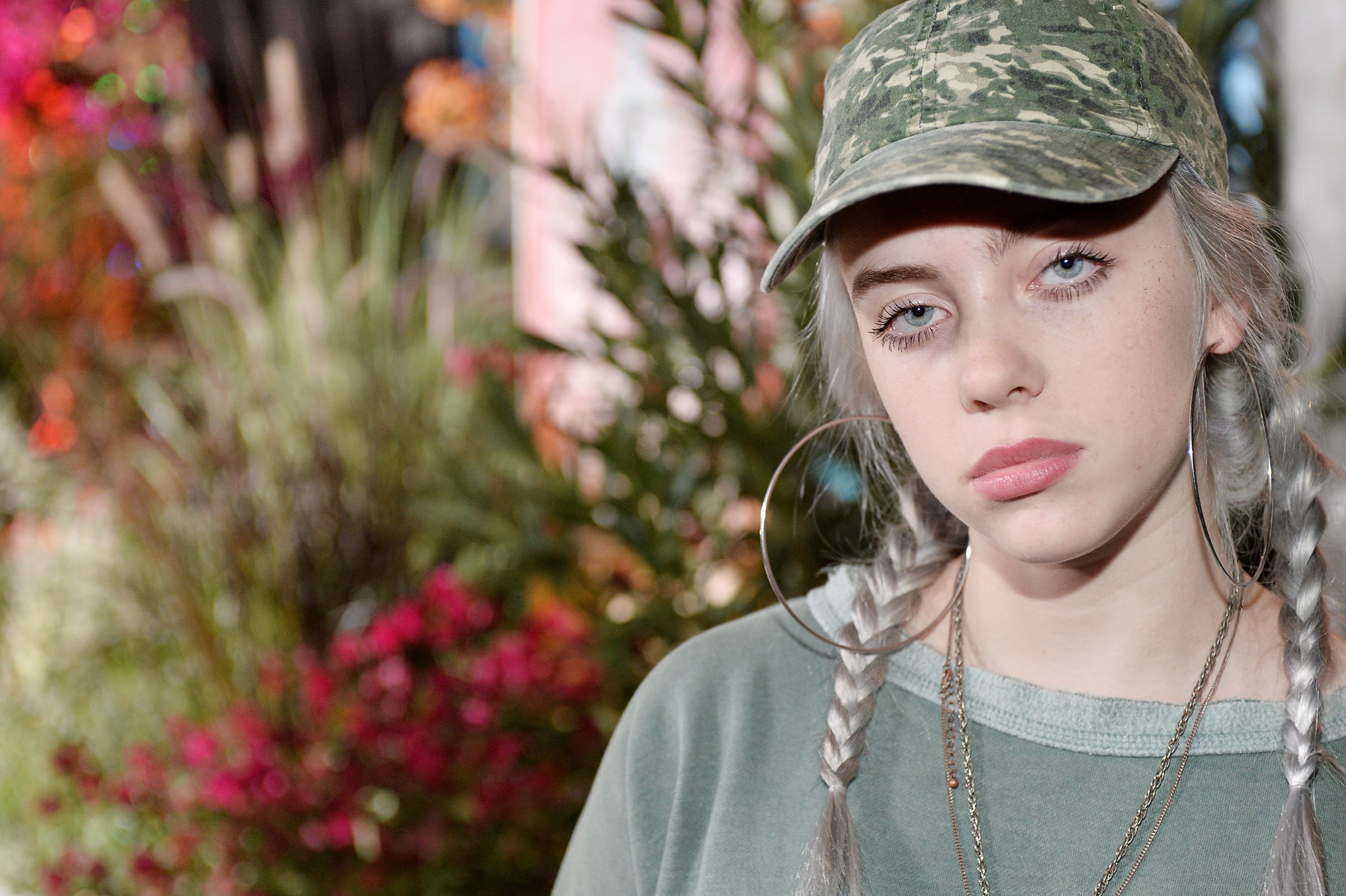 Billie grew up in a little two-bedroom home in Highland Park alongside her parents and brother. They all used to sleep in a four-person family bed until Finneas entered his teenage years.
Both kids were homeschooled, as their parents believed that while knowledge is everything, "you need to know why the sky is blue, but you don't need to memorize a bunch of esoterica you'll never use."
TALENTED IN MANY AREAS
From a young age, Billie showed an interest in the arts. She joined a dance academy and the L.A. Children's Chorus at age 8, and by 12, she was at a competitive dance company where she learned every genre from hip-hop to jazz and ballet.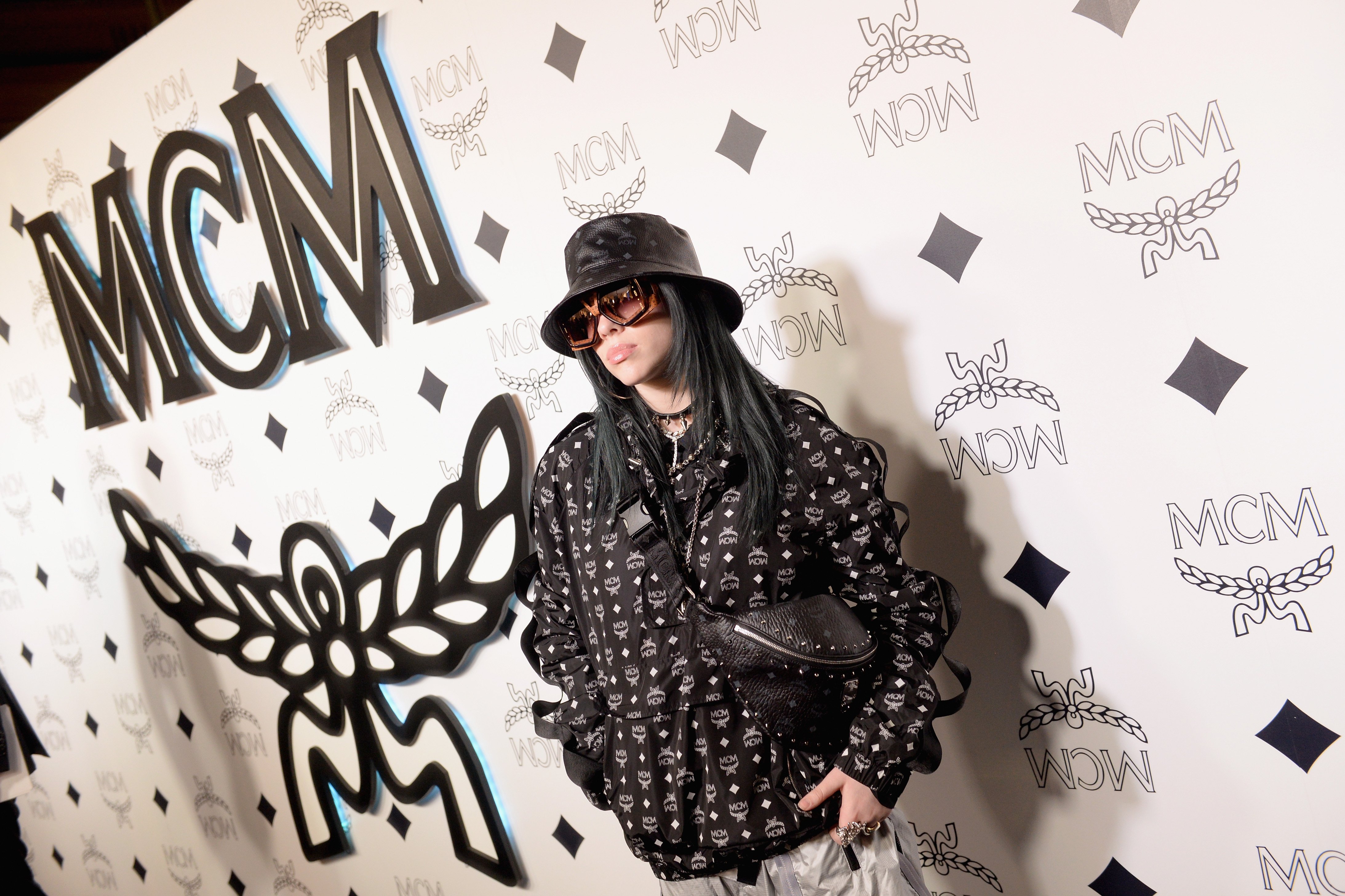 Billie was also interested in photography and visual arts. She would record home videos to some of her favorite songs alongside her friends and then edit them to make little music videos and movies.
Her parents thought that she would be leaning into directing, but on the side, Billie started to write songs with Finneas, who had a band with his friends and was already songwriting and producing.
Billie was 13 when she recorded a ballad titled "Ocean Eyes," written and produced by her brother, and that was meant to be for her dance teacher, who had asked for a song to choreograph a routine.
The song was uploaded on Soundcloud for the teacher to listen, but unexpectedly, it started to gain more and more listeners, until it reached the 1000 streams mark and Finneas called Billie telling her they had "made it."
They were both excited about the milestone, but after the song went viral and several DJs started making remixes, it didn't take long for the song to hit over 1 million streams.
THE FIRST EP
"Ocean Eyes" caught the attention of music executives, and by August 2016, Billie had found a manager and signed a deal with Darkroom, an imprint of Interscope Records.
The music execs at the label wanted Billie to work with seasoned producers and songwriters on her first EP, "Don't Smile At Me."
However, she preferred the comfortability of her bedroom and the familiarity of her brother to create the EP, which was released in the summer of 2017.
"I hated it so much," she told Rolling Stone magazine, and continued:
"It was always these 50-year-old men who'd written these 'big hit songs!' and then they're horrible at it."
Billie said that no one listened to her because she "was 14 and a girl," but she and Finneas put their feet down.
The EP set the ground for Billie's distinctive style of music. She showed her versatility with songs like "Bellyache" and "Idontwannabeyouanymore."
And aside from building her sound identity, Billie's fans started to become familiar with her fashion looks.
Baggy shirts, basketball shorts neon colors, chains, and sneakers have become Billie's signature look.
"I never want the world to know everything about me," she said in an ad for Calvin Klein. "That's why I wear big, baggy clothes. Nobody can have an opinion because they haven't seen what's underneath."
GOING MAINSTREAM
Billie went from indie-pop artist to mainstream superstar, in part, thanks to the joint work between her team and Spotify.
Her songs were added to some of the most listened playlists on the streaming platform, creating buzz around the release of her first album while she embarked on a promo tour around the country.
In April 2018, Billie released "Lovely," a collaboration with Khalid that was added to the soundtrack of Netlfix's "13 Reasons Why," and that became a chart-topping hit.
The following months she released singles like "You Should See Me in a Crown" and "When The Party's Over," and by January 2019, her EP had reached 1 billion streams.
Billie released her first full album "When We All Fall Asleep, Where Do We Go?" in March 2019. The album debuted in the number 1 spot of the Billboard 200 chart.
The single "Bad Guy" also debuted at number 1, dethroning Lil Nas X's hit song "Old Town Road" after its 19 weeks on the chart. Billie became the first artist born in the 21st century to have a number one album in the U.S.
COACHELLA, GRAMMYS AND MENTAL HEALTH
Riding off the success of her first album, Billie kicked off her "When We All Fall Asleep Tour" at Coachella Festival in April 2019.
On November 20, 2019, Billie was nominated for six Grammy Awards, including Album of the Year, Best New Artist, and Record of the Year and Song of the Year for "Bad Guy."
The same month, she was named as 2019 Billboard Woman of the Year in the same ceremony where Taylor Swift was named Billboard Woman of the Decade.
At the Grammy Awards ceremony in January 2020, Billie won five out of the six categories she was nominated for and became the youngest artist at 17 to win the four major awards.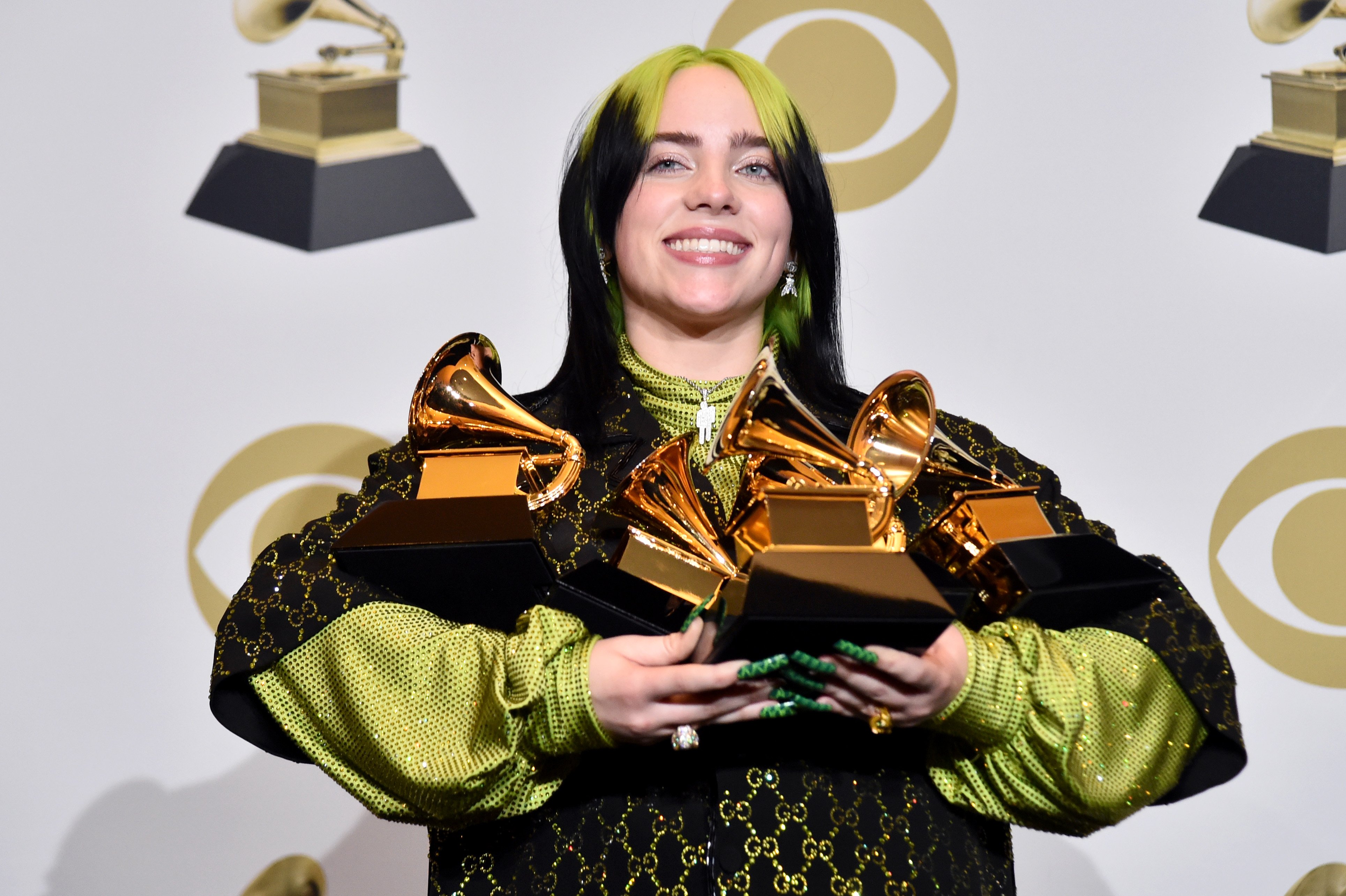 That same month, Billie took the stage at the Academy Awards for their special In memoriam segment, and it was also announced that she would sing the title song to the upcoming James Bond film, "No Time to Die."
In her Rolling Stone interview, Billie said that she enjoys fame and that "fame is pretty cool," and added:
"Going anywhere and being looked at because everyone knows who you are? That's crazy! So I really cannot complain. But I do it anyway."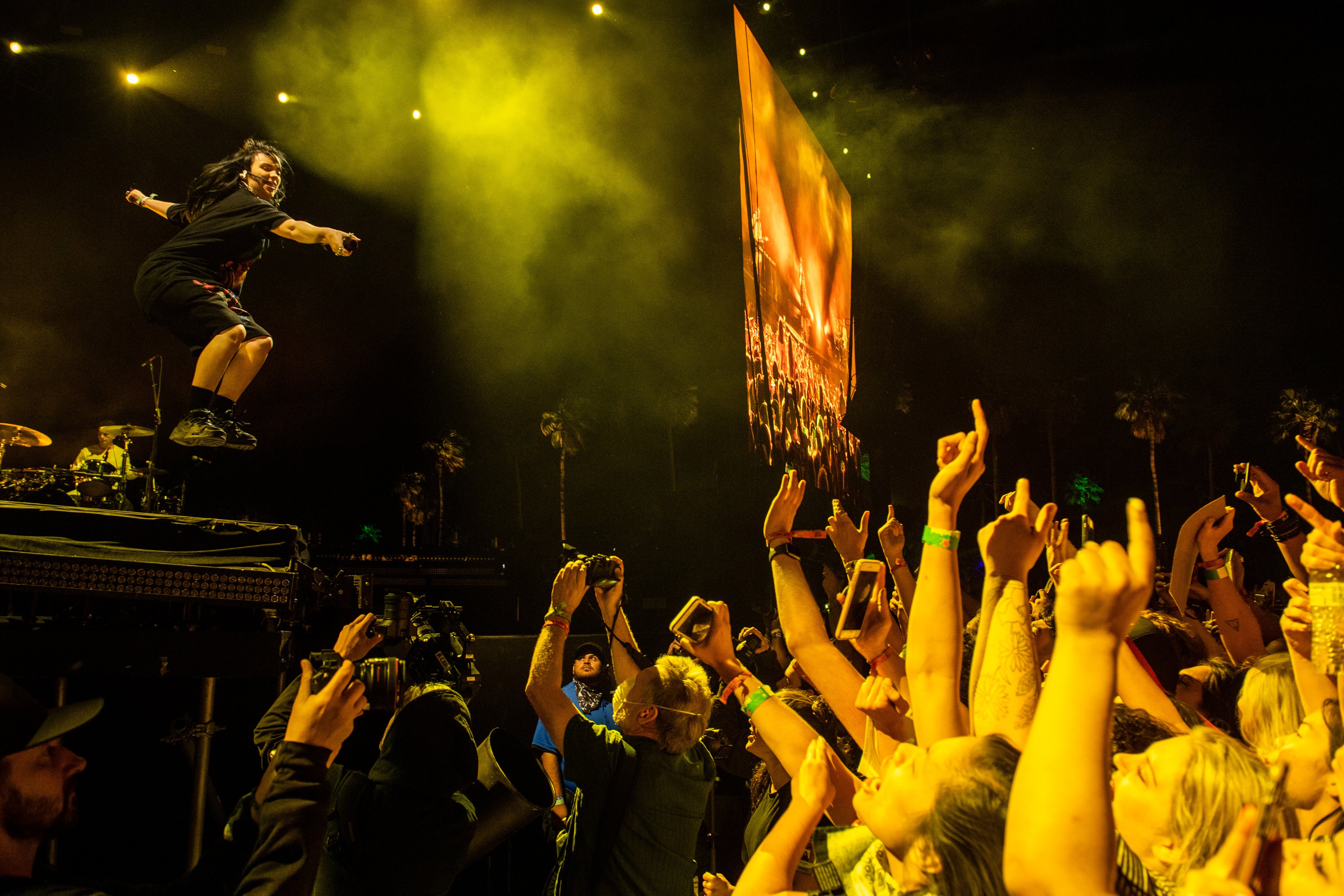 Billie has gone through some ups and downs in her journey to the top. While people were gushing about her 14-year-old self, she was dealing with depression as a product of a dance injury that made her quit dance altogether.
"When anyone else thinks about Billie Eilish at 14, they think of all the good things that happened," she said. And continued:
"But all I can think of is how miserable I was. How completely distraught and confused. Thirteen to 16 was pretty rough."
These days, Billie relies on her family and her friends to maintain her sanity while she's on the road.
Now, she can afford to fly her best friend from home all around the country, even if when they spend time together, they're just scrolling through Instagram on their phones.