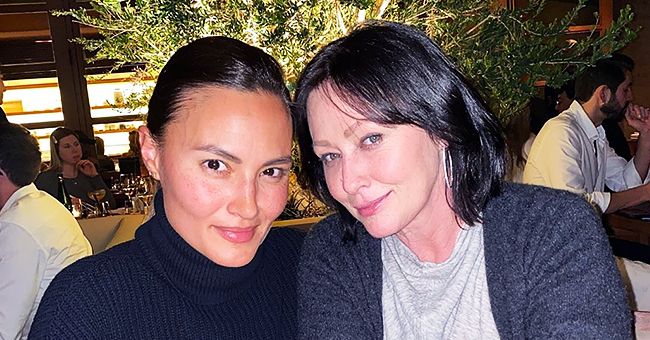 instagram.com/theshando
Shannen Doherty Continues to Fight Cancer in Self-Isolation Amid Coronavirus Fears
In a passionate Instagram post, Shannen Doherty revealed that she's proceeding with her fight with breast cancer in isolation in the midst of coronavirus pandemic.
Recently, the 48-year-old actress shared a clip from 2017 where her friend Anne Marie Kortright can be seen shaving her head.
In her caption, Doherty said that she is currently self-isolating because of concern about the coronavirus. In any case, for her, that implied missing out on one friend's special day.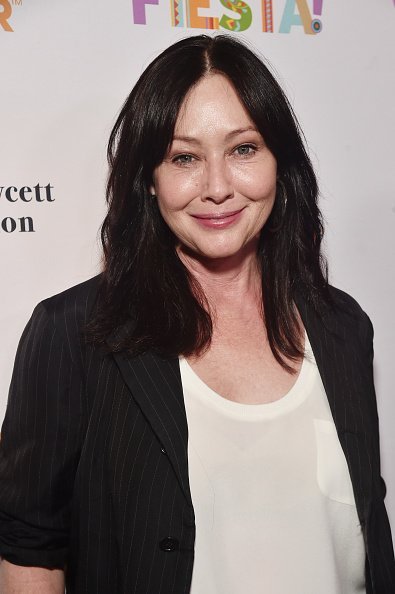 Shannen Doherty attended the Farrah Fawcett Foundation's Tex-Mex Fiesta on September 06, 2019 in Los Angeles, California. | Photo: Getty Images
EXPRESSING HER WISHES
The acclaimed actress, who shot to stardom for her breakout role as Brenda Walsh in the hit TV series "Beverly Hills, 90210" in 1990, expressed her birthday wishes for Kortright. She wrote:
"I wish I could be with you to hug you and share on this very special day.... the day you were born. Happy birthday."
In her post, she said she has depended on Kortright for countless years and that she generally appears. She added that her friend shines beauty from the inside and out.
STAY SAFE
As reported by Pop Culture, Doherty is currently battling stage 4 cancer. In another video she shared, the actress reminded everyone to stay home and to stay safe.
"Don't be the person who spreads it more," she wrote. "If you have any symptoms quarantine and call your doctor."
Doherty earned a reputation in the media for terrible conduct that dominated her public image.
MAKE AN IMPACT
In February, Doherty first revealed that her cancer had returned in an interview with "Good Morning America." She was initially diagnosed with breast cancer in 2015, as reported by CNN.
During the interview, she said that all she wants to do now is to make an impact. She also wants everyone to remember her for something greater than simply her.
Earlier this month, she took to Instagram to share some uplifting words about her battle with breast cancer. She said it wasn't all easy because there were days when she was depressed or just plain lazy.
In that post, she credited her friends, especially Kortright, with helping her to push through in fighting the disease. She said she can finally relax and that her skin is alive.
As reported by Daily News, Doherty said in 2017 that the cancer was in remission. However, it evidently returned last year.
For a long time, Doherty earned a reputation in the media for terrible conduct that dominated her public image. In fact, People Magazine has considered her the "iconic Hollywood 'bad girl' of the nineties."
Please fill in your e-mail so we can share with you our top stories!