Kiami Davael, Who Played Little Lavender in 'Matilda,' Is 33 Years Old Now and Looks Unrecognizable
The former child star from "Matilda" who played little Lavender is all grown now, and fans can hardly recognize her new amazing looks.
It's been 23 years since the first time "Matilda" came on the big screens, leaving an unforgettable experience for youngsters who watched the movie.
Fans of the 1996 blockbuster, will not be quick to forget the lead child star Matilda, nor her school friend, Lavender.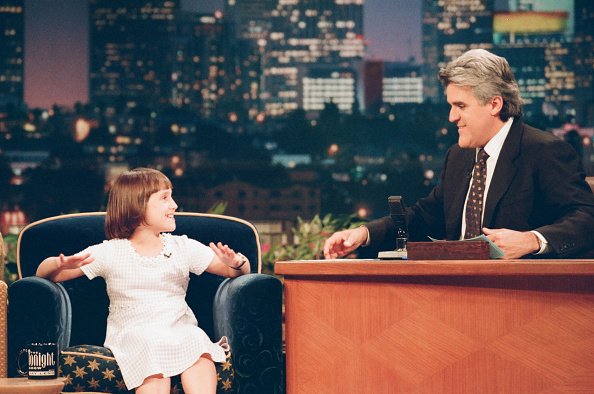 The geeky youngster always had intelligent things to say and the right expressions to give. Notable for her "wow" remark after Matilda established her prowess as a smart student, Lavender never gave anything short of outstanding in her performance.
That former child star's real name is Kiami Davael, and her Instagram pictures show that she's a gorgeous diva and that without her superb geekiness, she still gets heads turned.
A few weeks ago, Kiami posted a selfie where she rocked a sleeveless black outfit, paired with silver earrings while her face looked lit in a pleasant makeup and heartwarming stare.
With the picture speaking a volume, she simply put, "Oh, Ki stepped owwwttt." The adorable post got lots of love from fans, and a fan stated that her daughter who now has kids had a memorable childhood, all thanks to the "Matilda" actress. 
The "Matilda" child star has not shared her new plans and is a bit private about her lifestyle.
The 33-year-old has remained out of the limelight for a while, she has managed to maintain a low profile and has featured in other movie productions aside "Matilda."
She starred in comedy series like "Grown-Ups," "In The House," "Moesha," and "Conan the Adventurer." Another film that made her as popular as "Matilda" was "Bruno" which premiered 20 years ago.
Irrespective of her private lifestyle these days, she still finds the time to hang out with a former colleague, who is none other than her BFF, Mara Wilson, who played Matilda. In a throwback post, featuring her and Mara, she said,
"I've grown up, my circle around me is now smaller...But this right here, THIS moment will FOREVER REMAIN true and pure."
Kiami continued by expressing that her role in the movie was indeed a blessing from God, which she will forever cherish. Little Lavender pursued a degree in Psychology from the University of Kentucky, where she graduated in 2008.
The "Matilda" child star has not shared her new plans and is a bit private about her lifestyle; her fans know one thing when she decides to post an update, the pictures are mesmerizing!