Reba McEntire Delays Mom Jacqueline's Funeral Due to Coronavirus Pandemic
On Saturday, March 14, 2020, country music singer Reba McEntire was struck by tragedy when she lost her mother. Now due to the current coronavirus pandemic, the star has delayed her mother's funeral.
McEntire and her siblings lost their mother, Jacqueline, at age 93 over the weekend. Even though the family is in mourning, they've decided to put her funeral on hold indefinitely.
The reason behind the delay is due to the global coronavirus outbreak. The country music singer took to Instagram on Monday to reveal what the family planned to do.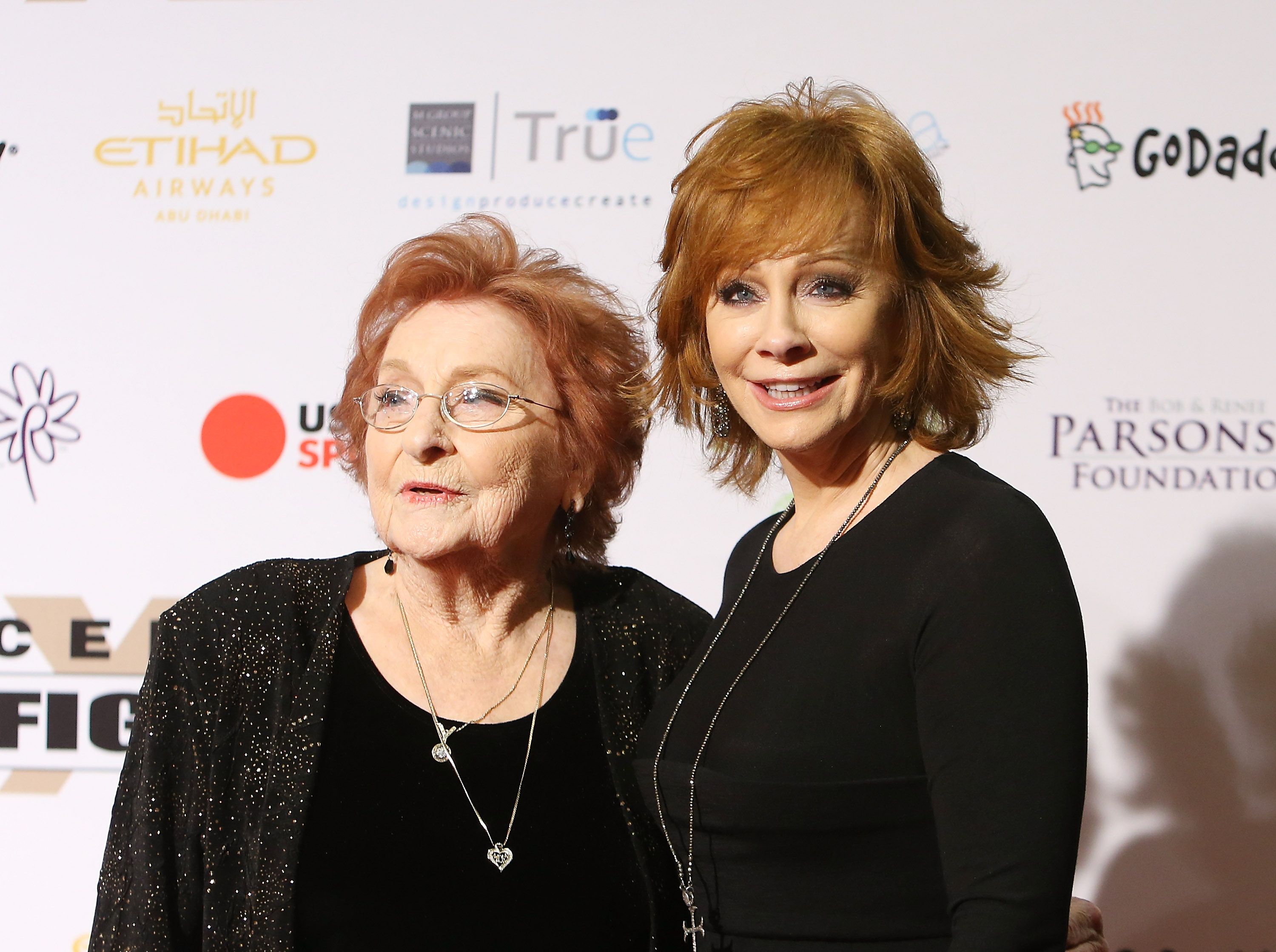 McEntire funeral delayed
She revealed that the McEntires would "continue to monitor the situation, and let you know as soon as possible about future plans to celebrate her life when it is safe for everyone to attend." The country star concluded her post by thanking everyone for their support "at this difficult time."
The star broke the news of her mother's death via social media on Saturday. She explained how Jacqueline had been ready to let go after struggling with cancer.
Reba's mother is in heaven
The parent was said to be joining McEntire's father, her grandmother, and other family members and friends in heaven. The country star added how she, Alice, Pake, Susie, Jacqueline's grandchildren, and great-grandchildren had "all got to visit with her either in person or over the phone."
Country singer and siblings
She continued her post by thanking God for the time they'd had with the star's mother. McEntire also shared an image of her later mother and one with her parent and siblings.
Donations can be made by fans
In lieu of flowers, the McEntire family asked that memorials be sent to the Reba McEntire Fund which will benefit the Jacqueline McEntire Library Fund. Donations could also be made online at Texanoma Giving Partners.
McEntire changes tour dates
Last week, McEntire joined the list of stars that are changing their tour schedules due to fears over the coronavirus. Her "Live in Concert 2020 Tour" was supposed to start this week but it has been rescheduled to July 9, 2020.
The artist's schedule updates can be found on her website.