Reba McEntire's Mother Jacqueline Dead at 93 after Cancer Battle
Reba McEntire is currently mourning the passing of her mother, Jacqueline McEntire, who recently died at the age of 93 following a long battle with cancer.
On Saturday, the singer took to her official Instagram account to share the heartbreaking news with all her friends, fans and followers through an emotional message.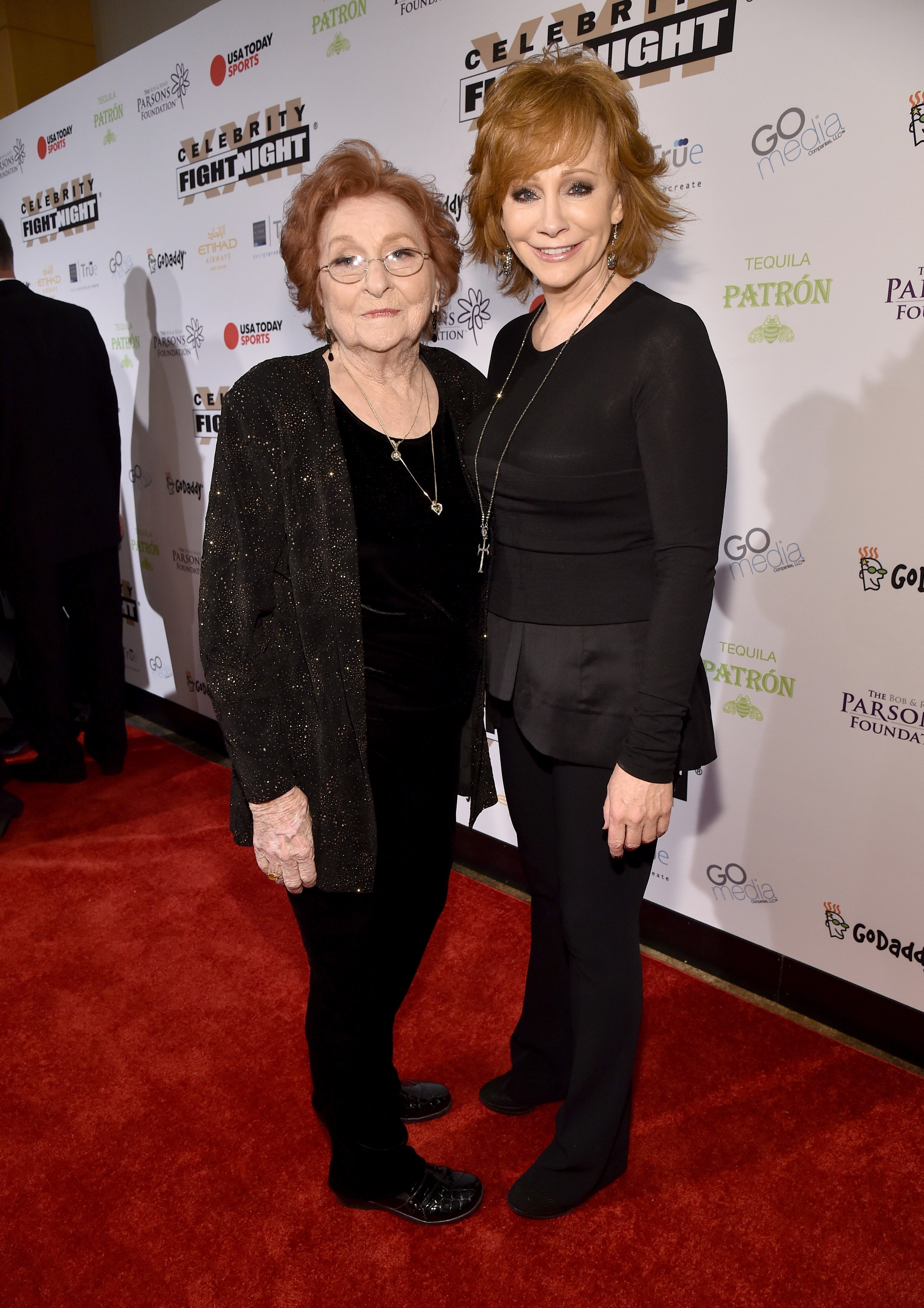 A PEACEFUL PASSING
According to Reba, Jacqueline was "absolutely ready to go" considering that she lived a "wonderful, full and healthy life" surrounded by those who loved her.
The singer also addressed the disease, writing that "cancer might think it won the battle" but that the family was giving God the credit for choosing the time for her to meet Him. Reba added:
"She was ready to see our Daddy, her mama, and daddy and all her family and friends. Down here, Alice, Pake, Susie and I, grandkids and great-grandkids all got to visit with her either in person or over the phone."
A BEAUTIFUL WAY TO HONOR HER MEMORY
Although sad and heartbroken, the 64-year-old artist found solace in the fact that Jacqueline left this world knowing how much she was loved and how much loved her family.
Reba also took the opportunity to thank everyone who reached out and offered their condolences, especially the caregivers, as well as their prayers, cards, calls and visits.
However, in lieu of flowers, the family asks that memorials be sent to the Reba McEntire Fund in order to benefit the Jacqueline McEntire Library Fund.
Reba was supposed to go on tour soon but it will be postponed until July due to the new coronavirus
AN UNBREAKABLE BOND
Mother and daughter had a very close relationship and, in 2019, Reba honored Jacqueline with the song "You Never Gave Up on Me," which was included in the "Stronger Than the Truth" album.
According to the singer, aside from God, her mother was the only one who never gave up on her and that when Jacqueline heard the song for the first time she cried.
Reba was supposed to go on tour soon but fans have already been informed that the arena tour will be postponed until July due to the new coronavirus.
Several artists, such as Cher and Madonna, have already followed the same procedure in order to avoid drawing crowds and to stop the dangerous virus from spreading.