Porsha Williams & NeNe Leakes from RHOA Flash Wide Smiles While Hanging out in Greece
Stars of "Real Housewives Of Atlanta, " Porsha Williams and Nene Leakes recently flaunted their friendship in a post that featured both women in a cheerful mood.
Porsha, 38, and Nene,52 used to be buddies until their friendship came to an abrupt end last year. The pair were enrolled in a bitter trolling game, with Porsha playing the victim after her "big sis" sent a series of inappropriate messages using curse words to describe her.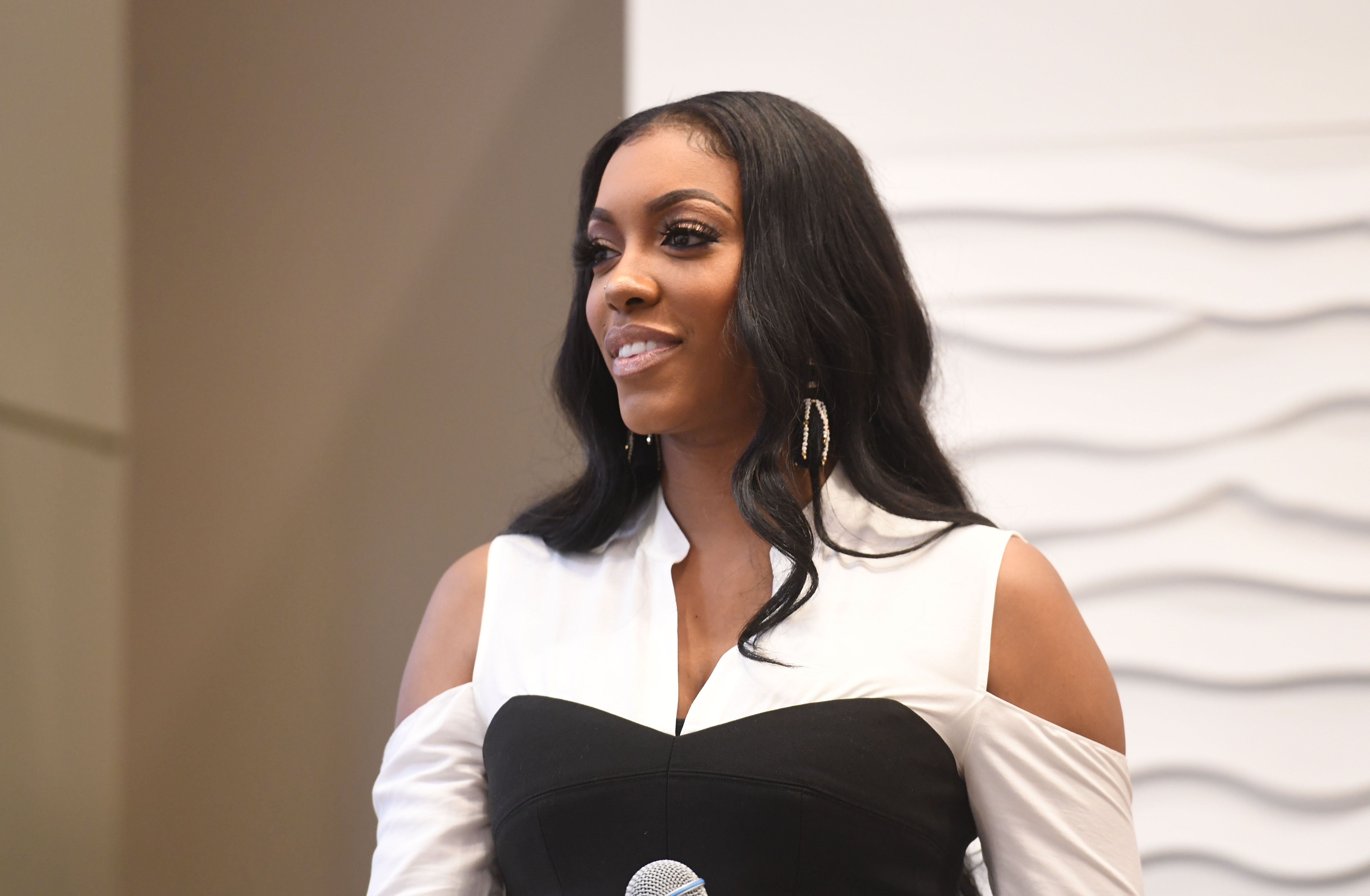 The Bravo star later shared the private texts Nene sent her a few days after she put to bed. Fans of the "RHOA" must have noticed that the new mom was not so pleased with the body-shaming message from her estranged friend.
However, a new episode of the reality tv show showed both women engaging in an emotional connection, after which they shared a hug.
In an attempt to show her fans how excited she felt, the 38-year-old posted an image on the gram. The photo had the friends dressed in eye-catching attires while they enjoyed their Greece vacation.
Their snow-white smiles and laughter showed that not only has their beef been squashed, but their friendship has been redeemed. Porsha sweetly captioned the photo:
"What door? Big sis/Lil sis through the ups and downs because real recognize real. It's all love and forgiveness."
The onscreen diva's fans were in on the excitement, and they did no little to conceal it. Many fans expressed their happiness using heart emojis. One fan blurted out that the news was a mood-changing one. "This makes me so happy!!" the fan wrote.
At this point, Nene and Porsha have a lot going on in their lives.
While the mother of one is doing great committing to the friends in her life, she is also taking her motherhood business quite seriously.
Following the outbreak of the pandemic disease called Coronavirus, Porsha has been taking the necessary precautions, such as staying indoors, while spending time with her little charmer. In a post, she shared a mother-daughter moment with the note,
"Best part of this self-Quarantine."
Pilar Jhena is the name of her tot, whom she shares with her fiance, Dennis McKinley, and as much as the adorable toddler gets lots of love from mama and her fans, daddy never misses the chance to gush on his princess.
Dennis posted a clip of P.J following him to the bathroom; he then told his fans that his baby girl is seemingly hooked on him, and she follows him everywhere!
Another mind-blowing revelation that was brought to the notice of "RHOA" fans is that of infidelity. Nene Leakes recently leaked information concerning her husband, Gregg Leakes. 
She talked about a cheating rumor via a podcast but later concluded that she doesn't mind whether it is true or not.
At this point, Nene and Porsha have a lot going on in their lives, and making up as friends is a thrilling moment for both the women and their fans.