Tom Hanks & Rita Wilson Draw Support from Hollywood Stars as They Remain in Coronavirus-Related Quarantine
Hollywood couple Tom Hanks and Rita Wilson recently gave an update on how they are dealing with coronavirus after testing positive for it while in Australia, leading to a strong show of support from fellow Hollywood celebrities. 
Tom Hanks posted a picture on Instagram, showing a meal of a glass of water, and two pieces of toast with Vegemite, a thick Australian food spread.
Also in the picture was a stuffed Kangaroo doll holding an Australian flag, and a Koala, clinging on the bottle of Vegemite. The photo was taken from the facility where the couple was being quarantined.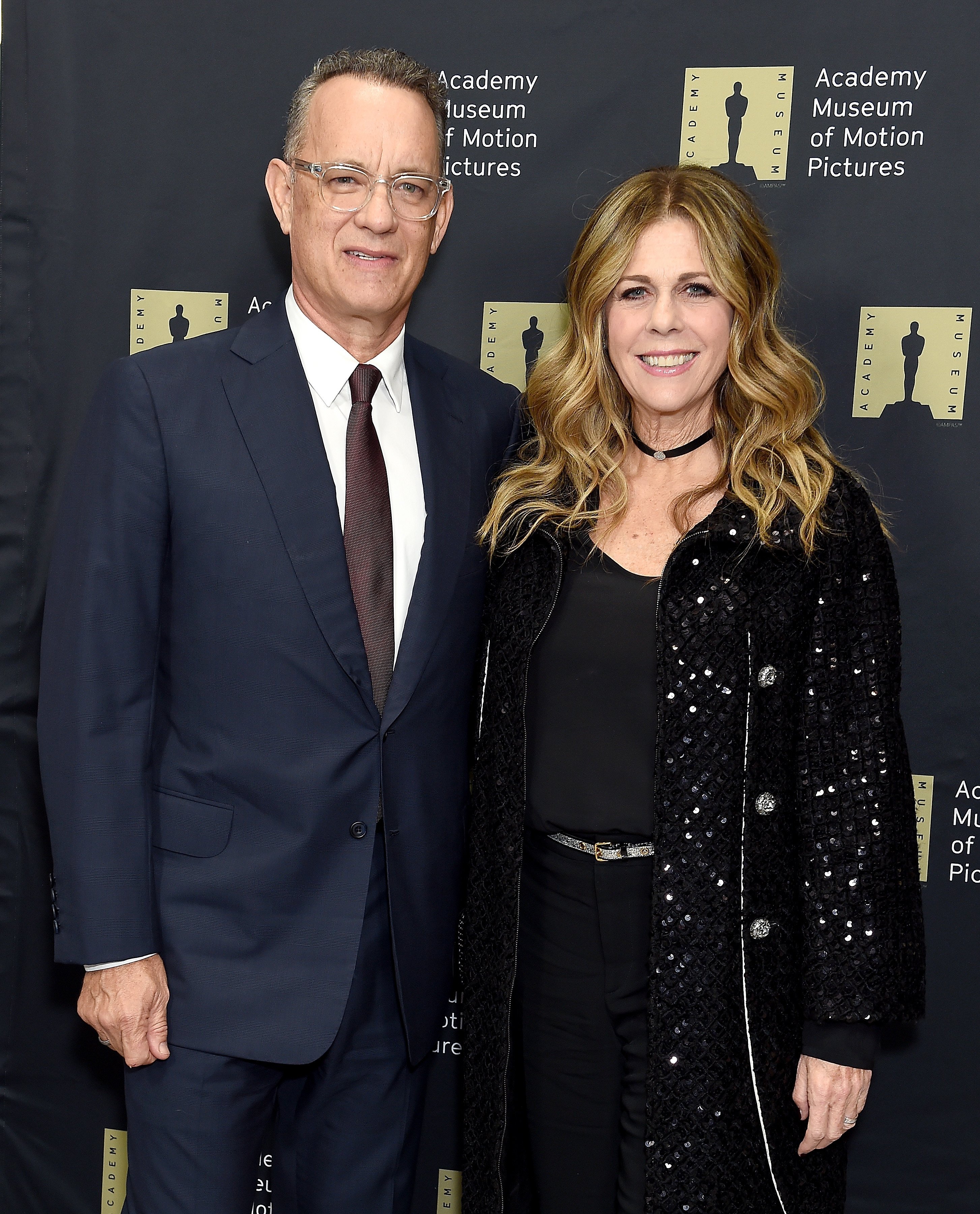 In the caption to the post, the "Forrest Gump" actor thanked the "Helpers," urging his fans to take care of themselves and each other. The word, "Helpers" is a reference Hanks borrowed from a quote by the late Fred Rogers. 
Many friends of Hanks and other Hollywood stars trooped to the comment section of his post to offer support to him and his wife in their recovery from the virus. Gordon Ramsay wrote:
"Missing a little butter on that Vegemite … Be well Gx."
Catherine Zeta-Jones commented by sending two red heart emojis, while Michelle Pfeiffer wrote, "Sending love." Actor William Franklyn Miller joked that Hanks had too much Vegemite on his toast.
Tom Hanks had earlier posted an update about he and Rita's condition following their positive test for the virus. He shared a picture of them wearing face caps, with Rita smiling while her husband put his arms around her shoulder.
..Tom Hanks and Rita Wilson have been discharged from the Queensland hospital where they were being quarantined
In the caption to that post, the couple thanked everyone who was taking care of them, adding that they were in isolation, a measure that would keep them from spreading the virus to others. 
The couple was in Australia's Gold Coast for the pre-production of an Elvis Presley biopic, where Hanks will star as Colonel Tom Parker, the longtime manager of the musical icon. 
The production of the Baz Luhrmann movie, which is yet to have a title, has now been postponed as a result of coronavirus, although no other crew member is reported to have come down with a positive test for the virus. 
Recent news has it that Tom Hanks and Rita Wilson have been discharged from the Queensland hospital where they were being quarantined after testing positive to the deadly virus. 
This comes five days after they announced that they had the virus. The couple is now self-isolating at a rented home in Australia. 
A representative of the couple made this known to PEOPLE, while their son, Chet Hanks, also posted a video confirming the development on his Instagram page.