Jimmy Fallon Uses Sweet Song to Urge Followers to Wash Their Hands Amid Coronavirus Pandemic
Jimmy Fallon had some words of advice to give his fans, which he thoughtfully put in a song following the outbreak of the Coronavirus.
Lots of celebrities have said a thing or two concerning the pandemic virus called Coronavirus. They have put up prayers and advised their fans via social media.
By adhering to the preventive measures from health agencies, to curb the spread of the disease like staying away from public gatherings and making personal hygiene a number one priority, the talk show host has joined the bandwagon of public figures to champion these safety precautions.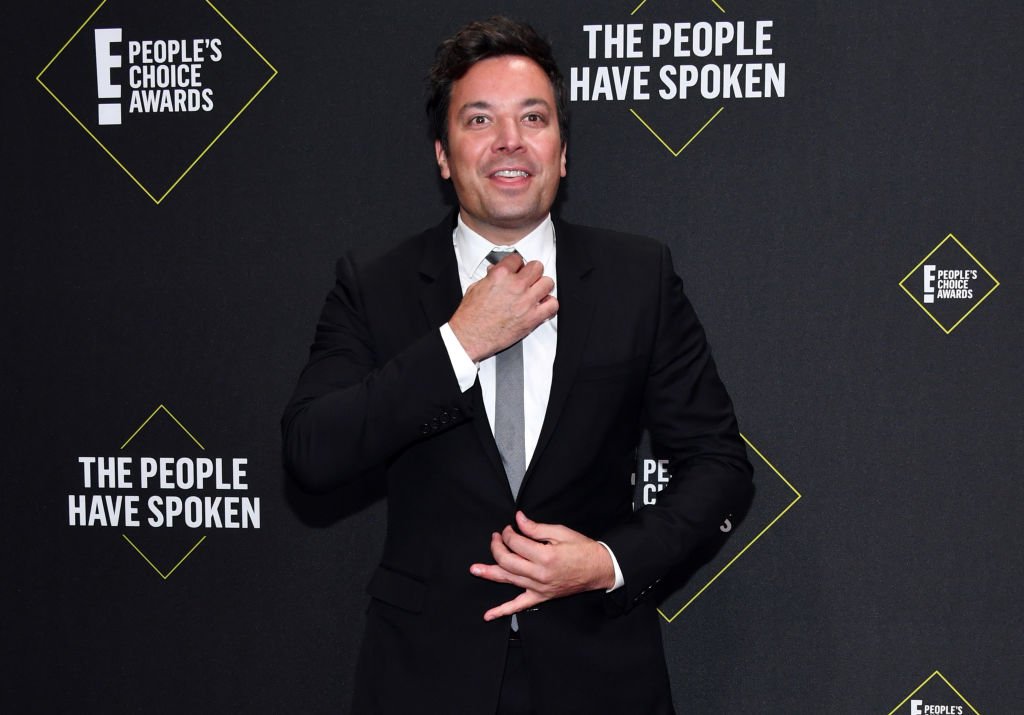 Mr. Fallon's message was enshrined in a video, which featured him strumming to the lyrics of his song titled "Wash Your Hands." The clip employed two of his kids, Winnie and Frances, who focused on keeping their hands clean as they washed it vigorously in a sink. While Jimmy sang:
"...wash your hands. Do not touch your face." After a mild pause, he goes, "If you wash your hands and do not touch your face, then the world would be a better place."
Fans were quick to commend the comedian for using the platform as a means to enlighten his audience. Some couldn't help but admire his kids, who starred in the video.
Instagram is not the only medium the "The Tonight With Jimmy Fallon" star has used to reach out to his fans. Though his show is set to go on a break because having a studio audience increases the risk of spreading the Coronavirus, he recently engaged in a monologue where he addressed the ongoing health crises.
Celebrities such as Tom Hanks and his wife, Rita Wilson, NBA stars Donovan Mitchell, Christain Wood, and Rudy Gobert are confirmed to have this disease. 
The TV personality who sat in front of an empty audience confessed to having a scare due to the headlines on the disease. 
But he stated that the world would have it easier if everyone tries to show their full-fledged support irrespective of the fear. The onscreen star went on to ask a doctor and author on his show, Dr. Oz, who affirmed that every human could play a part in keeping the virus out. He said:
"Social distancing is the entire solution here. If we can just accomplish this one goal, then we'll be over the top on this baby, because we'll be able to slow down..."
The schools in most US states are also doing their best and have shut down to curb the spread of the pandemic disease. Unfortunately, there's a growing number of those who have been affected by the disease. 
Celebrities such as Tom Hanks and his wife, Rita Wilson, NBA stars Donovan Mitchell, Christain Wood, and Rudy Gobert are confirmed to have this disease. Even the Canadian leader, Justin Trudeau's wife has tested positive.
Jimmy's advice is needed in these times, and the feedback from his fans show that people are aware that it is imperative to prevent this disease from spreading.We at AmoMama do our best to give you the most updated news regarding the COVID-19 pandemic, but the situation is constantly changing. We encourage readers to refer to the online updates from CDC, WHO, or Local Health Departments to stay updated. Take care!