Sarah Palin's Twin Granddaughters Melt Hearts Wearing Cute Bonnets in a New Photo with Mom
Sarah Palin's twin granddaughters may only be a few months old, but they already have their mom "obsessed" with bonnets and stealing hearts donned in words of encouragement.
On March 19, Sarah Palin's daughter Willow will celebrate her twins, Banks and Blaise's first four months on this earth, and they already have her hooked on bonnets.
Willow and her husband Ricky Bailey welcomed their twin daughters ahead of the December delivery forecast, and the 25-year-old mom made sure to capture their look in full in her latest update.
Both Banks and Blaise wore black shirts while the one sister pulled off magenta-colored leggings and a bonnet while the other looked adorable rocked her outfit in grey. In the caption, Willow asked:
"Anyone else obsessed with babies in bonnets ??."
Giving birth to twins not only made Willow and Ricky and instant family of four, but their birth also brought the family together.
The couple excitedly shared the arrival of their twins with a picture of Blaise and Banks dressed in matching pink onesies and beanies and gushed that they are "so in love" with them.
At least two good things happened since then.
Willow gave birth in Anchorage, Alaska, and family members, including her separated parents Todd and Sarah, came together at the hospital to welcome the new additions to the family.
Sarah posted a slideshow of pictures shortly after the twins' birth where several family members coed over the adorable newborn twins, which she captioned:
"Banks&Blaise!! ??BlessingX2 ??Congratulations Willow&Ricky = and then there were four??."
The twins' arrival comes two months after Todd filed for divorce from Sarah. According to reports, Todd cited the "incompatibility of temperament between the parties" as the reason for his filing on September 6.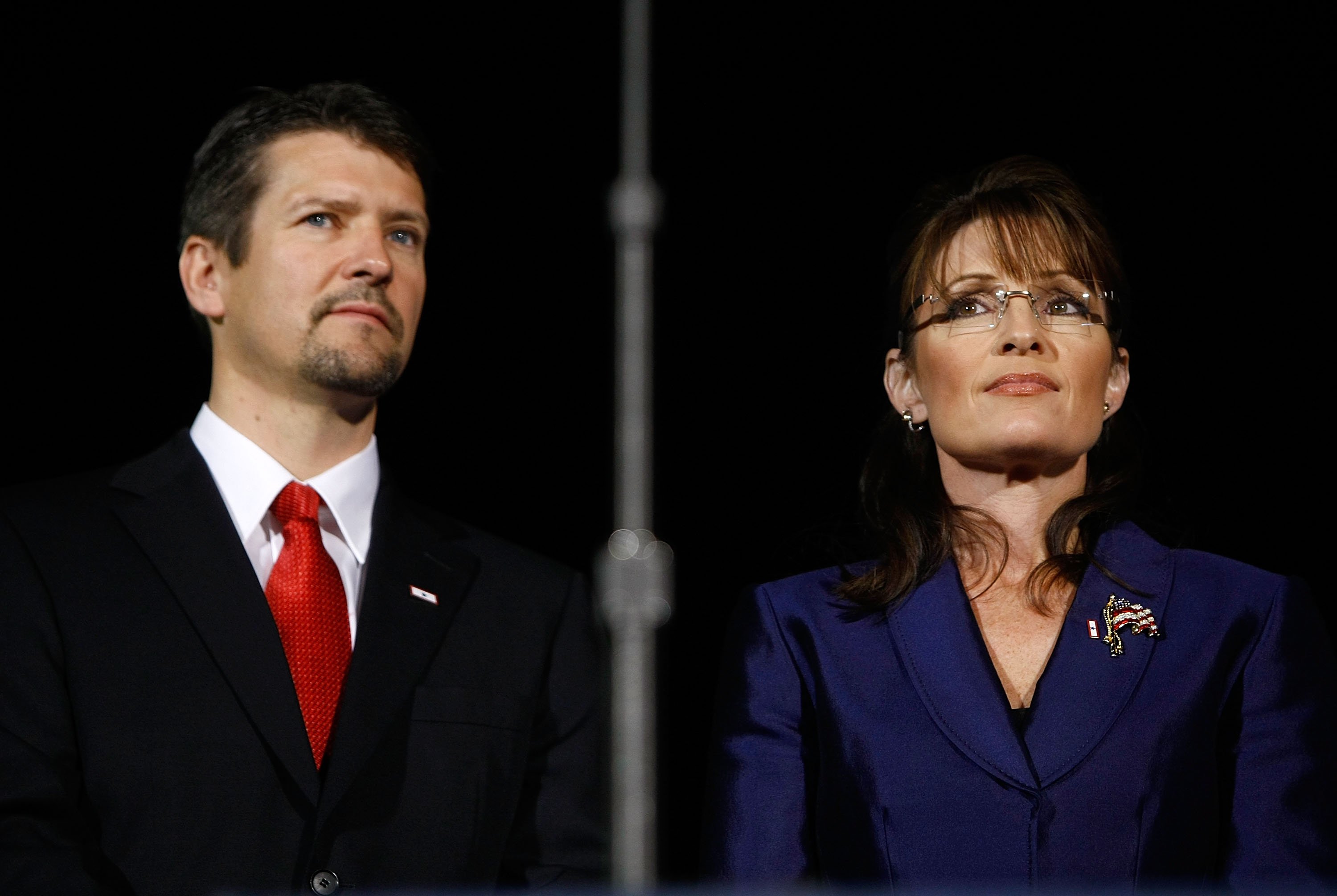 Even so, the former vice-presidential Republican candidate reportedly said that she and Todd are "going through counseling," and that their 31-year marriage isn't "over, over" just yet. 
Apart from Willow, Todd and Sarah also share four other children, Track, Bristol, Piper, and Trig. However, it's like Sarah knew good things would be in store of Willow and Ricky when they became engaged in December 2017.
Ricky popped the question at the Rockefeller Center in New York, and Sarah elatedly shared the news on social media by saying that "good things happen" alongside a sweet snap of the lovebirds.
At least two good things happened since then, and Willow's previous update about the twins also had a double dose of cuteness.
Blaise and Banks rocked white onesies with wording to the sentence, "I will be there for you" split up between them, and Willow knew she didn't need a caption to elaborate on the heartwarming image.
The twins are already starting to verbally communicate with each other as well, and Willow Bailey couldn't let the opportunity pass to gush about her daughters.
In a video Willow shared on social media, the pair spoke to each other in baby language shortly before their bedtime, and she made sure to capture all the adorable details as the pair spoke to each other "about their days" before drifting off to sleep.
.