Jamie Foxx Says He's Honored to Become First African-American Actor to Voice Lead Character in a Disney-Pixar Film
Jamie Foxx proudly reveals that he's the first African-American actor to be given a voice lead character in an upcoming Disney-Pixar movie. 
The trailer of Disney-Pixar's newest movie "Soul" just hit the internet, and Oscar-winner Jamie Foxx is the leading man. This makes it the first time that a Black character is the main role of a Pixar movie, and Foxx made sure to let his fans know of his latest achievement. 
He is set to receive the Excellence in Arts Award at the 2020 American Black Film Festival honors.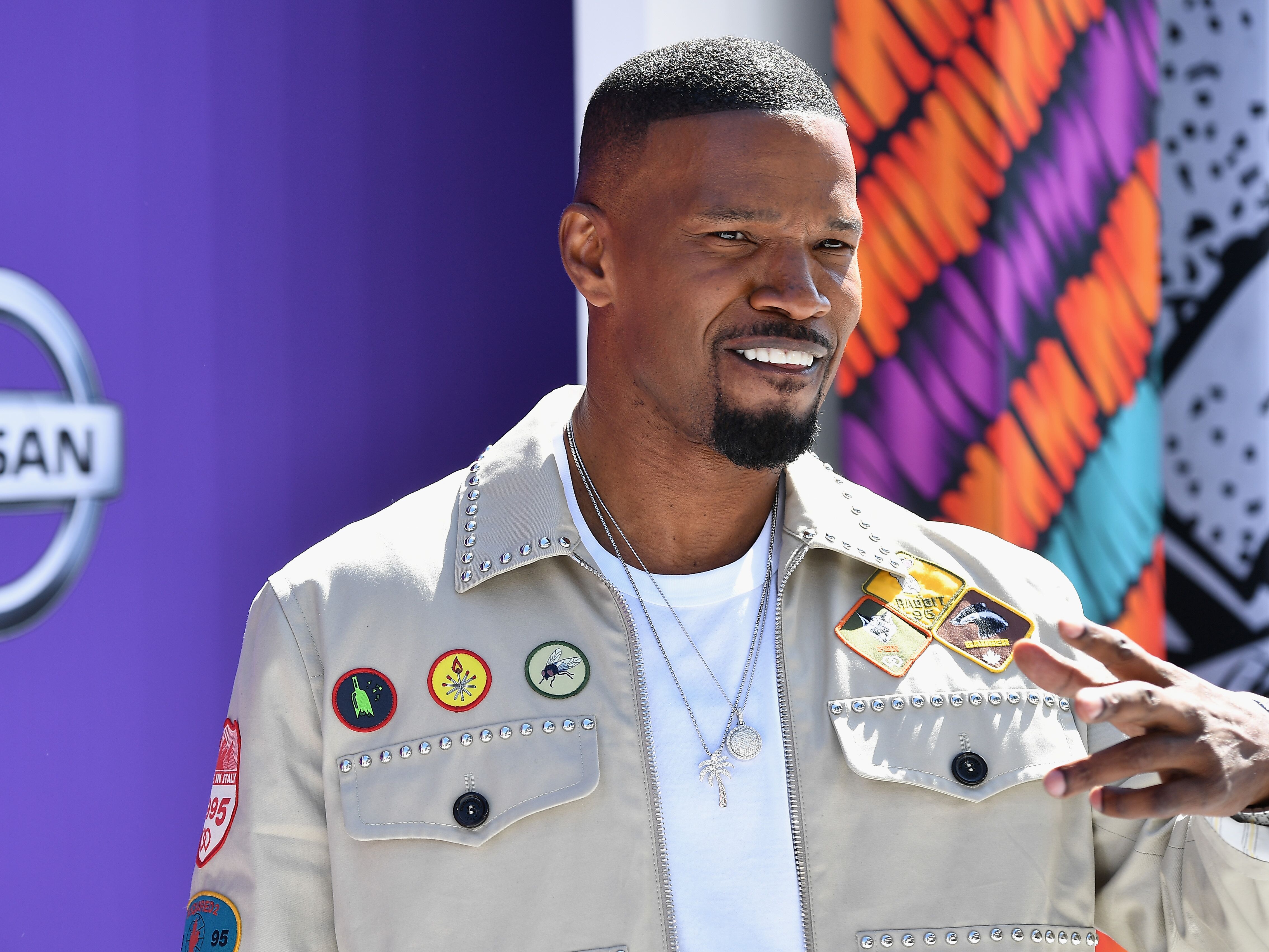 JAMIE FOXX'S LATEST ACHIEVEMENT
On Twitter, he announced that in roughly three months, fans will be able to see the beautiful story of "Soul," which is a monumental film not just for Jamie, but for all African-Americans as the door has just been opened for yet another lead role opportunity for them. 
Joining Jamie Foxx for the movie is Tina Fey, Phylicia Rashad, Daveed Diggs, and Questlove, and it's directed by two-time Oscar winner Pete Docter. It revolves around a middle school jazz teacher named Joe, played by none other than Foxx himself. 
Honored to be the first ever African American lead in a Pixar film. 100 days away. I cannot wait for you all to see this beautiful story. Here is the poster for Disney and Pixar's Soul and stay tuned for the trailer dropping tomorrow! #PixarSoul pic.twitter.com/yGf3LgQYk5

— Jamie Foxx (@iamjamiefoxx) March 11, 2020
MORE ON THE STORY OF "SOUL"
After a freak accident, his soul departs from his body and ends up in a place called "You Seminar," which works on souls that are about to be given to newborn babies. This comes right after he scores a huge gig as a professional jazz musician, a life-long dream of his. 
This is just one of the many achievements that Foxx has had so far this year, as due to his numerous accomplishments, he is also set to receive the Excellence in Arts Award at the 2020 American Black Film Festival honors. 
HONORING JAMIE FOXX'S CAREER
The American Black Film Festival award honors contemporary artists whose works have amassed critical acclaim and recognizes the achievements of film actors and actresses of African descent. 
Jamie Foxx is the perfect fit for such an award, as for decades now, he's been in a plethora of on and off-screen projects that have opened many doors for the black community through the years.
With him to be honored on the awards night is Louis Gossett Jr., who will be receiving the Hollywood Legacy Award, Cynthia Erivo who will receive the Rising Star Award, Lena Waithe with the Industry Renaissance Award, and HBO's "The Wire" for the Classic Television Award.