Keyshia Cole Reveals Mom Frankie Has Been Sober for 60 Days after Checking into Rehab
Keyshia Cole is a proud of her mother for her latest progress in her battle with drug addiction. Frankie Lons is 60 days sober and that deserved a special shoutout from her daughter.
Keyshia Cole expressed her support for her mother, Frankie Lons by celebrating her 60-day sobriety. It was back in January when she proudly revealed her mother voluntarily checked herself into a rehab facility.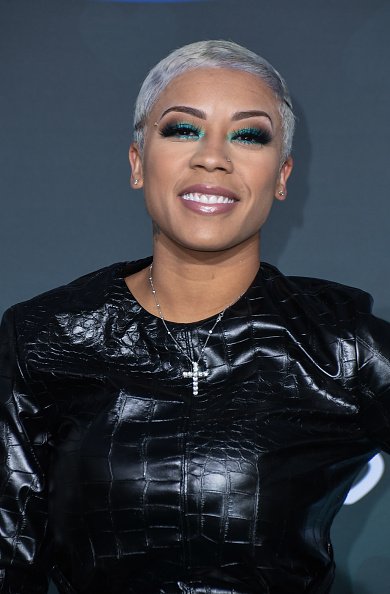 CELEBRATING HER MOTHER'S MILESTONE
Keyshia took to her Instagram stories this week and revealed a photo of Frankie looking well. She also updated fans of the progress her mother has made.
"Frank Da Bank 60 Days sober looking aaaah," she wrote to caption the photo. She added, "QUEENS SUPPORTING QUEENS" in bold pink letters.
Back in August, Keyshia was far from optimistic when she revealed her frustrations over her mother's battle with drugs.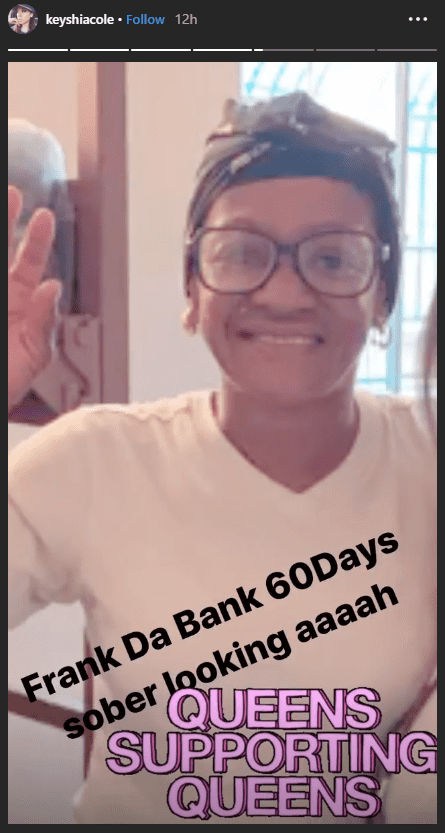 A TURNING POINT FOR FRANKIE
In January, Keyshia shared that Frankie volunteered to enter rehab in an effort to combat her drug addiction. The singer expressed her happiness that her mother decided to do it for herself.
"Maybe that's what'll make THIS TIME different. This being what YOU WANTED AND NO ONE ELSE," Keyshia wrote to caption a photo with her mother and two children. "I'm trying to be hopeful and optimistic," she added.
A month later, Keyshia shared that her mother was 30 days sober and shared a lovely photo of the two of them. "I'm proud of you shawty," she wrote as she celebrated her feeling of being "on top of the world."
A DAUGHTER'S PAIN
Back in August, Keyshia was far from optimistic when she revealed her frustrations over her mother's battle with drugs. She opened up about the heartbreak she felt every time her mother would relapse.
At the time, it seemed Frankie had gone back to the streets after showing promise of recovery. Keyshia shared a photo of her family from over two years ago when Frankie appeared to have overcome her addiction.
"Every time my mom relapse, it breaks my heart more than it's already been broken," Keyshia confessed. She also wished others in her situation will learn to cope with the struggle of dealing with the "a loved one constantly relapsing." She added that she really missed her mother and will always love her.
Keyshia looked forward to a happier 2020 at the start of the year knowing her mother was on the road to recovery after checking herself into rehab. Here's hoping Frankie will continue to stay sober and be finally free from the clutches of her addiction.