Jenna Dewan Looks Cozy in Her Branded Tee in First Selfie since Welcoming Baby Callum
Actress Jenna Dewan shared her first post-delivery selfie less than two weeks after she welcomed her son, Callum, with husband Steve Kazee.
The "Witches of East End" star posted a mirror selfie while rocking a "[expletive] You're A Good Mother!" t-shirt designed by the popular maternity clothing store, Boobdesign.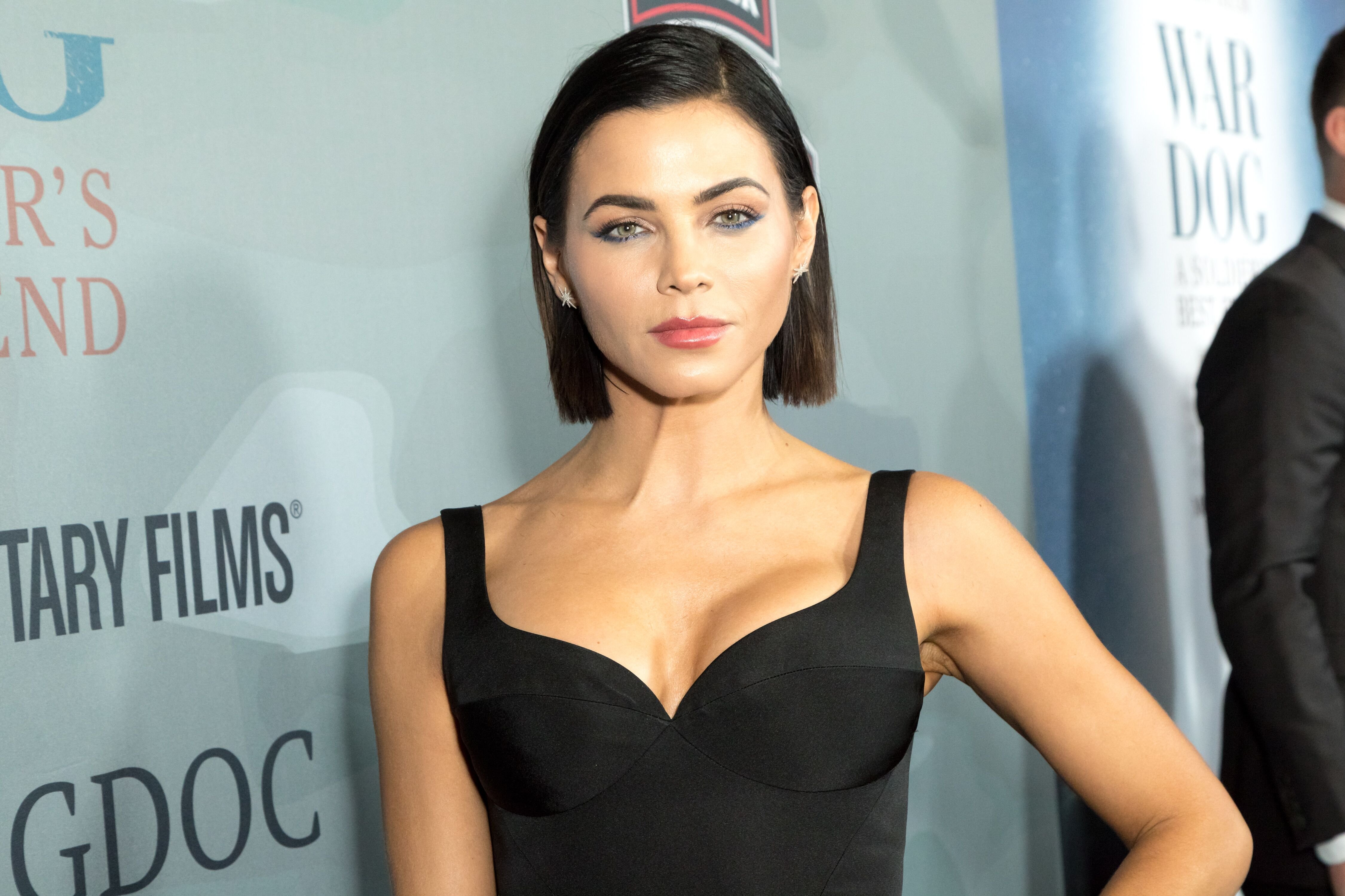 In reference to the self-quarantine routine that almost everyone is adopting due to the current health climate, Jenna joked about her casual outfit and wrote:
"Quarantine chic erryday."
Fans could not deny that the simple white tee and black sweatpants combo was in its own right, a unique type of chic. Jenna's husband, Steve, was not found missing on the train of adoring commenters.
Steve commented that the shirt his wife was sporting did not tell a lie — Jenna's mommy skills must be off the charts!
Jenna is a loving mother of two. She shares her first child, Everly, with her ex-husband, Channing Tatum. The couple announced the arrival of their son, Callum, on March 10 and introduced him to the world. 
There's a sweet story behind Little Callum's Name.
A lot of thought was put into naming the bundle of joy Callum Michael Rebel. The new mommy and daddy chose their son's meaningful name out of inspiration from the feeling he brought into their lives.
Steve shared on his Instagram story, the sweet story behind Callum's name in response to the numerous questions about their choice of names.
He wrote, "Callum: Gaelic for Dove because he has been so sweet and peaceful since landing in our arms. Michael: My middle name. Rebel: I wanted a way to honor my mother[..] Her father called her Rebel."
Jenna and her husband began dating a few months after she and Tatum announced their separation in 2018. The pair finally made their relationship public in June 2019 with a sweet photo of the couple sharing a hug. 
Moving on from her split with Channing was not easy for the "Step Up" actress. A source disclosed that her relationship with Steve was very serious, and she felt lucky to have him.
They announced their engagement on Instagram with a cute photo in which they shared a kiss. Since then, Kazee and Dewan have mostly kept their romance out of the spotlight.