Mariah Carey Does St Patrick's Day-Themed 'Flip the Switch' Challenge with Her Twins & Boyfriend Bryan Tanaka
Famous singer Mariah Carey takes to her Twitter account to share a sweet video of her with her twins, "flipping the switch."
Carey shared a cute Tik Tok video with her twins, Moroccan and Monroe, on her Twitter account. The trio, along with the singer's boyfriend, Bryan Tanaka, and her makeup artist, Kristofer Buckle, hopped on the long list of celebrities who have taken part in the famous Tik Tok "flip the switch" challenge.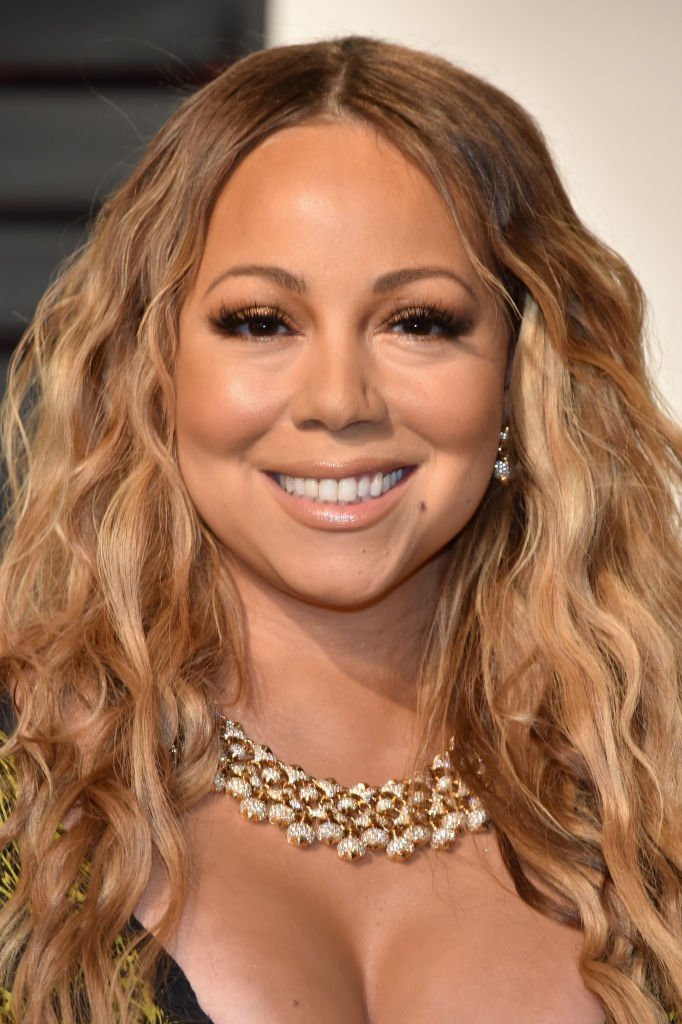 The video centers around the festive season of St. Patrick's day, and Mariah's caption encourages people to remain cautious in the current health climate. Captioning her post, Mariah wrote:
"Happy St. Patrick's Day, everybody!! Stay home & stay safe!! #fliptheswitch @tiktok_us."
The "Flip The Switch" Challenge has become one of the most popular trends on TikTok and usually consists of two or more people dancing to Drake's song "Nonstop" and then they "switch" places and outfits right after Drake sings the line "I just flipped a switch."
In Mariah's 13 second clip, the four have changed it up a bit — it starts with a seated Mariah, dressed in a plain black zippered jacket and matching bottoms with a pup in her lap while her makeup artist powders her face.
Her twins are seated in front of her, and Mariah's boyfriend, Bryan, holds up his phone, filming while carrying their very cool dog who is sporting sunglasses. 
Happy St. Patrick's Day, everybody!! Stay home & stay safe!! 💚☘️ #fliptheswitch @tiktok_us pic.twitter.com/bohppgaMRm

— Mariah Carey (@MariahCarey) March 17, 2020
As soon as the switch flip happens, Mariah and her company were all dressed up in green for St. Patrick's Day.
Mariah and her family didn't let lockdown rain on their festivities. 
Amid the frenzied reaction toward the global outbreak of the Coronavirus pandemic, most St. Patrick's Day plans have been trashed. 
The head of WHO, also advised people to avoid leaving their homes as much as possible. Mariah and her squad, however, didn't let the global lockdown rain on their day. 
Mariah's Tik Tok game has recently bumped up on the scale. The "All I Want For Christmas Is You" crooner has also used her social media as an avenue to educate fans. 
Using her hit song "Fantasy," Carey took the chance to teach her kids — and viewers — how to properly wash their hands.
The mother of two shared the video of her, Monroe and Moroccan washing their hands for twenty seconds of Ol' Dirty Bastard's rap verse in the song. The caption read:
"Washing our hands to 20 seconds of Ol' Dirty Bastard! Stay safe, everybody!"
While there might be a lot of panic in the air, Mariah and her babies are taking extra care to maintain positivity while also taking caution.