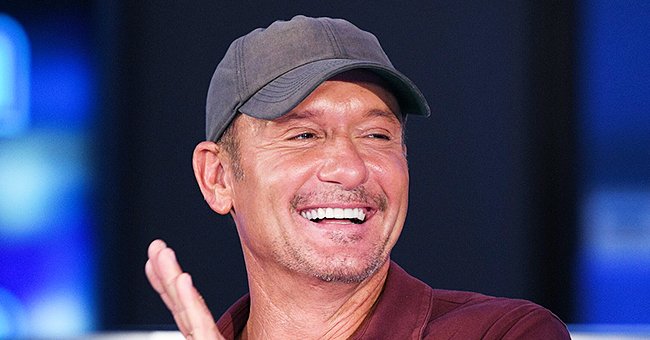 Getty Images.
Tim McGraw's Dog Stromboli Howls Loudly with Singer's Daughter Who's Home from College
Tim McGraw and his wife Faith Hill are happy to have their daughter home from college, but not quite in the same way as their family dog - who showed off his joy with a few high notes.
Tim and Faith's daughter Maggie recently returned home from college, and the singer couldn't help but share the adorable welcome she got from their beloved family dog, Stromboli.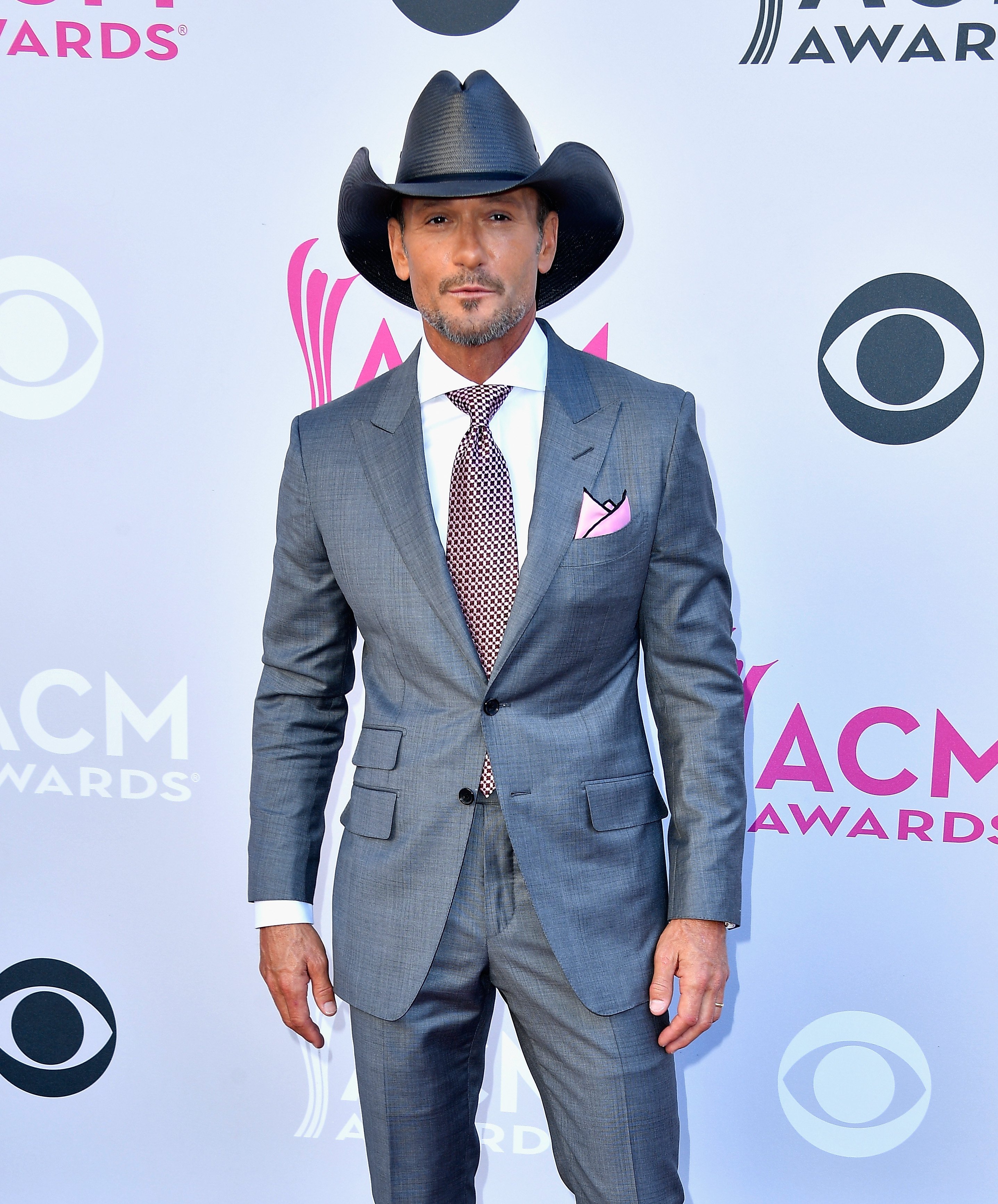 Tim McGraw attends the 52nd Academy Of Country Music Awards on April 2, 2017, in Las Vegas, Nevada. | Source: Getty Images.
In a video Tim shared on Tuesday, his 21-year-old daughter received a loud welcome from Stromboli as the pair howled in unison when she returned home.
The singer, who captured the video, aptly added the caption, "Stromboli is happy that Maggie is home from college!! Video credit: DAD."
The post comes shortly after Tim's update on the "fun" workouts he and his band and crew participate in daily.
Exercise wasn't always a priority for Tim, and he revealed during a previous interview that he has Maggie and her sisters to thank for inspiring him to take his health seriously, as he said:
"I was not taking care of myself. I was leaning on the success that I've had. My family is counting on me. I want to see my kids grow up."
Now, Tim incorporates a vigorous exercise routine into his daily schedule with the band. While it's "fun" for all of them, it also turned into a time for them to talk about upcoming shows or exchange ideas about what they'd like to try next.
However, the benefits of them working together also goes beyond the exchange of ideas and building a healthier body, as Tim added:
"Everybody really feels like we perform better. More than anything, it's a real camaraderie between us. We really build a team spirit."
Since Tim enjoys the rigorous training, he also hopes on working out with Ingrid Andress when she joins as the opening act on his upcoming Here on Earth Tour.
Tim heard that Ingrid is an athlete and "a pretty mean volleyball player," so maybe he can get her to Crossfit with him and the band, even though he said that there is a possibility that her abilities might put them to shame.
As parents, Tim McGraw and Faith Hill protectively kept their daughters out of the spotlight while growing up. Apart from Maggie, the pair also share another two daughters, Audrey and Gracie, and they all inherited their parents' singing talents.
Proud of the people they've become, Tim recently shared a photo collage of his three daughters, which consisted of a throwback picture and a more recent photo of the girls all grown up. Lost in memories, Tim simply captioned the image, "#girldad."
Please fill in your e-mail so we can share with you our top stories!