Goldie Hawn Shares Touching Tribute in Honor of Longtime Partner Kurt Russell's 69th Birthday
On Tuesday, March 17, 2020, was Kurt Russell's 69th birthday. His longtime girlfriend was one of the people who reached out to him to wish him a good one.
Goldie Hawn, 74, took to Instagram this week to wish Russell a happy birthday. In her post, she shared a photo of themselves looking into each other's eyes with smiles on their faces.
She captioned the image by sharing her love for him and added: "Fun doing the Irish jig with you on your birthday after all these years." The actress and the "Tombstone" actor have been dating since 1983.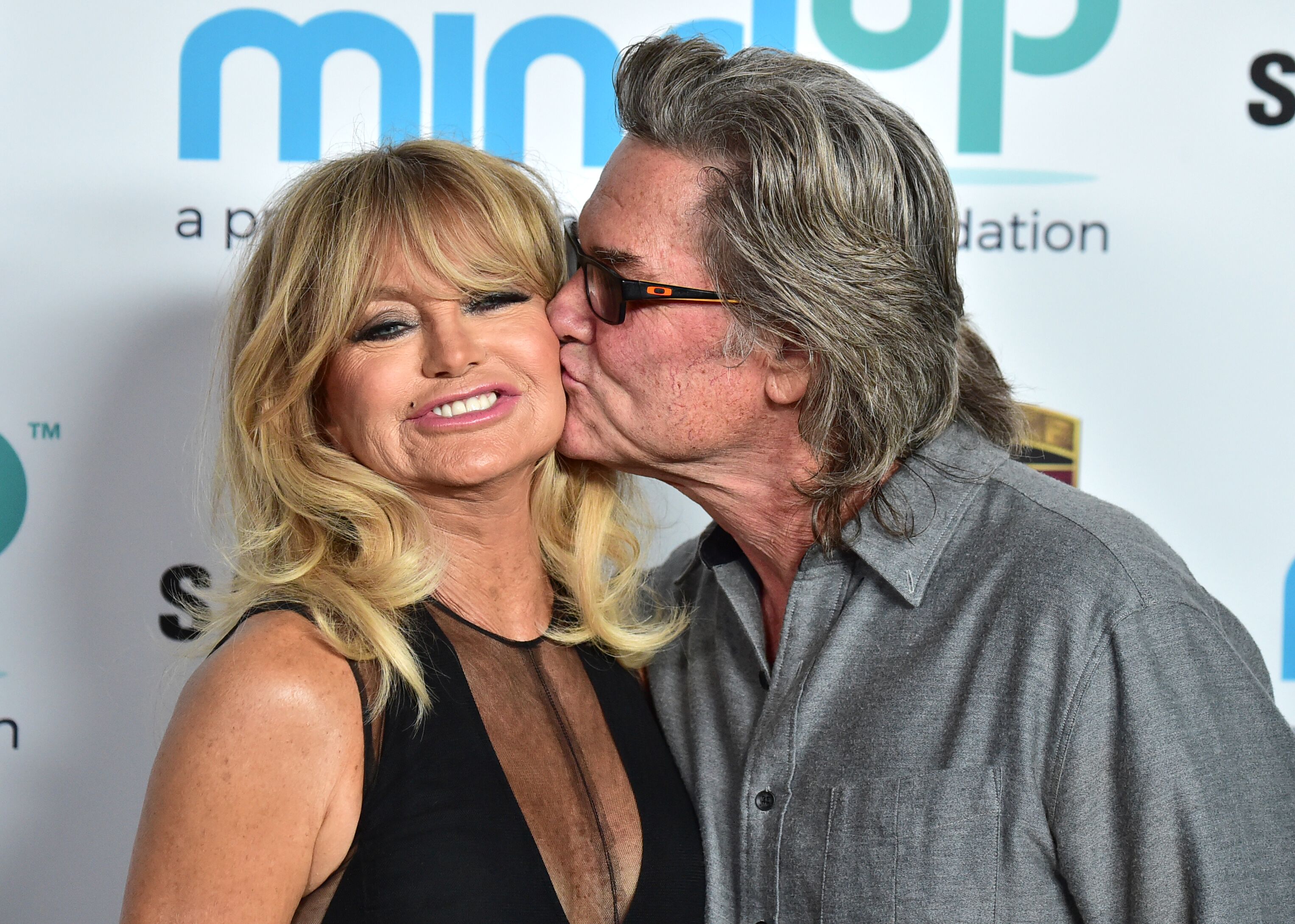 When did Hawn & Russell meet
They aren't married but are parents to a son named Wyatt Russell, 33. Hawn and Russell met while filming the Disney movie, "The One and Only, Genuine, Original Family Band" in 1966. However, they didn't start dating immediately.
During a past BBC Radio 4 interview, the actress revealed that when they initially met for the first time, she was 21 and he was 16. They didn't start dating then because she thought he was too young.
Kurt hit on Goldie in 1983
Then in 1983, Russell hit on her while they were working on the film "Swing Shift." The actor made his move on her by saying: "Man, you've got a great figure."
At the time he was extremely hungover but Hawn responded well to his opening line and thanked him. Despite being together for so long, the famous couple still knows how to have fun.
Having fun together
On Instagram last year, Hawn shared a video showing her and her boyfriend trying their best to sing along to The Beatles' song "I Want to Hold Your Hand." At the time, the couple used a karaoke toy microphone at their home.
Spending time with their son
Besides having a great relationship together, Russell and Hawn seem to have a decent one with their son. The actors were seen this month with their son, Wyatt, at Brentwood Country Mart in Los Angeles.
Dressing down for an outing
The trio was all dressed down in casual clothing and could've been any ordinary family. The actress wore gray leggings, a black hoodie, a black tank top, and sneakers.
Hawn's other children
Hawn has other children from past relationships just like her boyfriend. She has Kate and Oliver Hudson whom she shares with Bill Hudson.
Russell's other son
Russell is also a father to Boston Russell whom he shares with Season Hubley. Hawn is also a grandmother to six grandchildren.
The celebrity couple can be seen starring together in this year's upcoming sequel to Netflix's "The Christmas Chronicles."