Gisele Bündchen Says Her Main Focus as a Mom Is to Lead by Example with Her 2 Kids
Brazilian supermodel Gisele Bündchen is starting her children young when it comes to environmentally-conscious living. As a mother of two and an environmentalist, she strives to lead by example.
The world-renowned runway model has been living sustainably ever since she realized and experienced firsthand the effects of environmental degradation at a young age, as reported by Marie Claire. And she wants to teach her children the same sustainable practices she does.
"I try to lead by example in my daily life and teach my children about all the incredible things that our planet provides us," the environmental activist said. "We wouldn't be here if it wasn't for our planet; this is our only home."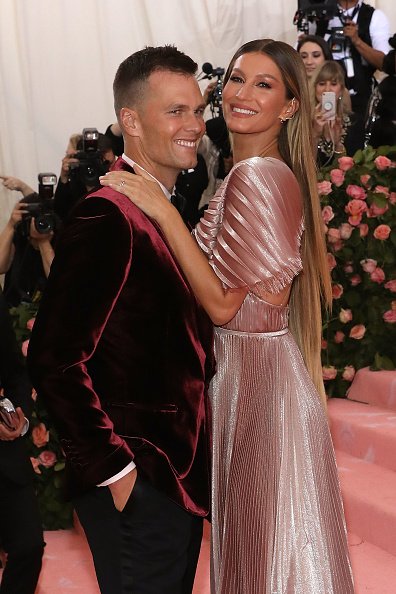 USE WORDS CAREFULLY
Aside from adopting a sustainable lifestyle, Bündchen also teaches Benjamin, 10, and Vivian, 7, to be careful with their words, as reported by Closer Weekly. She believes that words have the power to hurt or to inspire.
The doting mother recalled that she was bullied by her classmates as a young girl because of her height. Because of that experience, she is determined to teach her children not to say hurtful words against another person.
"LEARN AND GROW"
"If they don't have anything loving to say, then they shouldn't say anything; each person is special in his or her own way," she added, "and everybody has something unique to add to this world. We are all here to learn and grow."
Bündchen has been married to Tom Brady for 11 years.
FAMILY WOMAN
The supermodel's healthy daily routine includes doing meditation and yoga as well as waking up early, as reported by Closer Weekly. She added that it is important for her to be living in the present moment with her family.
Bündchen revealed that she had dark moments in her life, including her struggle with mental health issues while in her 20s. She used to smoke four cigarettes and a cup of mocha Frappuccino for breakfast, as reported by the Daily Mail.
At that time, Bündchen felt she was at the rock-bottom of her life. But all of these changed when she started a healthy lifestyle. Eventually, she felt she has become the best version of herself.
Bündchen has been married to Tom Brady for 11 years. Despite the passage of more than a decade, they remain romantic together.
Like the supermodel, Brady is also a hands-on father. The football quarterback recently shared on Instagram Stories a funny clip of his son playing with his little sister, Vivian, in matching pajamas.