Dj Khaled Shares Photo of Himself Surrounded by Smiling Locals While in Jamaica
Award-winning hitmaker DJ Khaled recently shared a photo of himself amidst several smiling faces, while showing love to Jamaica.
The renowned producer's roots can be traced back to New Orleans and Miami, but he has an undoubted love for Jamaica and a strong affinity for its culture. During an interview in 2009, the music mogul showed his deep respect for the Island when he proclaimed himself an "honorary Jamaican."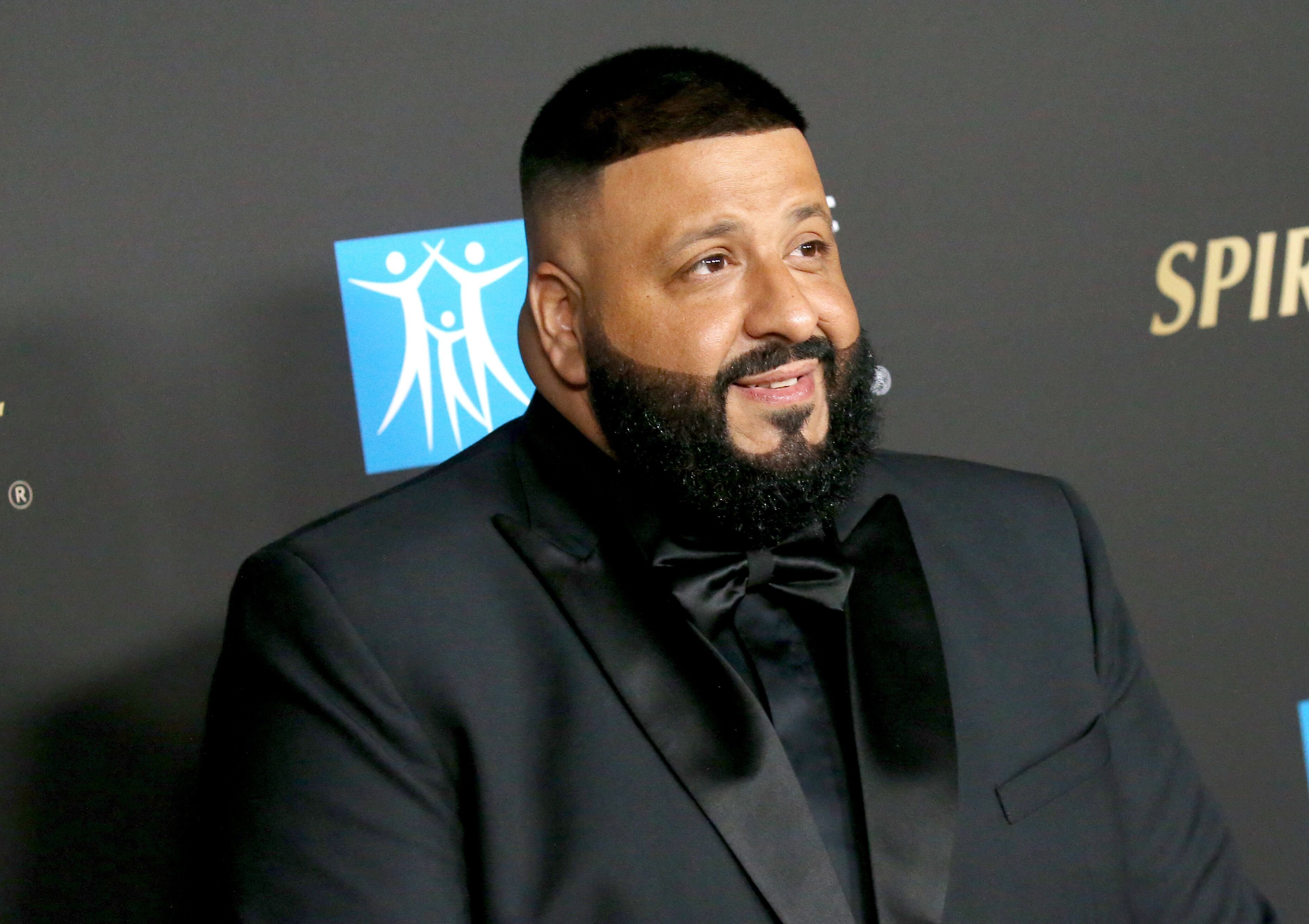 His love for Jamaica and its culture has also manifested in his work. The entertainer has several collaborations with dancehall and reggae artists throughout his illustrious career.
It was no surprise then when Khaled shared a picture of himself with a group of islanders, who looked happy in the company of the music giant. He captioned the photo, saying:
"Sending my love to JAMAICA. And the world."
DJ Khaled seems to be taking a break from work, as he recently shared a video of himself and wife Nicole Tuck jetskiing off of their beachfront home in Miami Beach.
In the video, the 44-year-old hitmaker is seen wearing a white t-shirt underneath a multicolored life jacket, matched with a gold LA Lakers basketball shorts. 
Meanwhile, the proud father of two has been looking to cash-in on one of his luxury properties.
Khaled also wore black slides as he rode the jetski on the open waters alongside his 44-year-old wife, who he has two sons with, one of whom was born earlier in January. 
The "I'm the One" crooner famously live-streamed the birth of his first son, but with his second, he was a bit more private, only sharing pictures of the whole process. Announcing the birth of his second son, he shared a photo high-fiving his wife's doctor with the note:
"THANK YOU ALLAH! THANK YOU MY QUEEN NICOLE."
Despite the glitz and glamour of the music industry, the talented artist is a proud family man and dotes on his wife and kids relentlessly.
Apart from live-streaming the birth of his first son Asahd, he also featured the young boy as an executive producer in his latest album. 
Meanwhile, the proud father of two has been looking to cash-in on one of his luxury properties, a sprawling five-bedroom mansion.
After staying on the market for over a year, DJ Khaled has now dropped the price of the Florida estate to $US 5.99 million from its initial $US 8 million asking price in the hope of finding a buyer soon.