Pink's Husband Carey Hart Jokingly Asks for Black Market Toilet Paper after Posting Photo of Empty Roll
Pink's husband and former motocross star, Carey Hart, shares a funny photo of his feet, a used-up roll of toilet paper, and what might be an unusual alternative to toilet paper.
In light of the rising concerns about COVID-19, shoppers all over the country have emptied store shelves, and everything, including toilet paper, has gone just a bit MIA.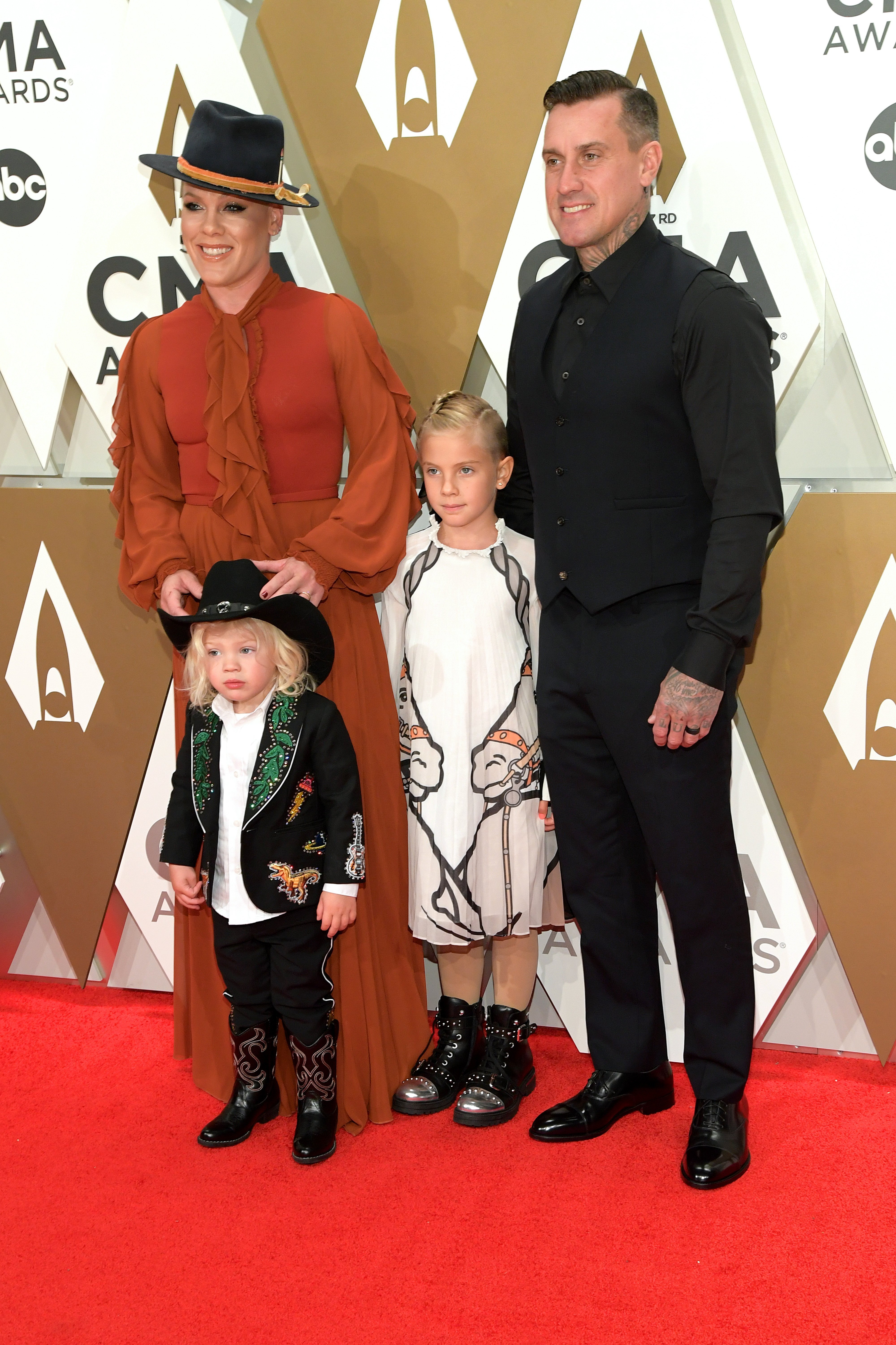 Carey took to his Instagram to share a funny photo that cracked up many of his fans. Carey's photo shows his feet on the bathroom floor as he was seated in the toilet with an interestingly missing sock. He wrote:
"Damn it. Anyone got some of that black market toilet paper? Stay safe, everyone."
In his picture, Carey has his right foot clad in a black Dri-Fit sock while the other is bare. Right in front of his feet, is a used up cardboard roll of toilet paper. Fans quickly reacted to Carey's plight and began making jokes in the comment section. Some fans joked about Hart using his sock in place of toilet paper.
While many are trying to make light of the health situation, the shortage of such an essential item has caused several problems for buyers. Cottonelle released a statement concerning the shortage on Twitter.
The account advised people to remain calm as they were working around the clock to ensure toilet paper returns to the public as quickly as possible.
Many celebrities, just like Carey, have taken it upon themselves to make fans laugh and keep them in good spirits despite the frenzied atmosphere concerning Coronavirus.
Carey and Pink are the power couple of COVID-19 fighting
While Carey has decided to use humor to help fans get through tough times, his wife, Pink took to Instagram to share some tips for any parents or caregivers that are staying indoors amid the ongoing pandemic.
Pink's video was detailed and revealed how the entire family, particularly her kids, Jameson and Willow, stay occupied at home. She said:
"I wanted to share something really cool that a friend sent to me. It's [about] how to make a schedule for your family."
Pink described their day with timestamps with little humorous bits of her children's behavior. Both parents are doing the best they can do to keep this challenging period as fun and easy as they can make it for their children and their fans, even with socks that might have had quite an unpleasant ending.