John Singleton & Akosua Busia's Gorgeous Daughter Hadar Stuns in Colorful African Headwrap in Photo
Hadar Busia-Singleton birthed to John Singleton, and his ex, Akosua Busia, stunned on social media when she shared a lovely portrait of herself rocking a colorful piece of African clothing. 
In the picture, which the beautiful 22-year-old actress shared on her Instagram page, she wore a Ghanaian Kente on her head, which has a bit of history attached to it. 
The picture and her attire was Hadar's way of paying tribute to her country in celebration of Ghana's Independence Day, on March 6.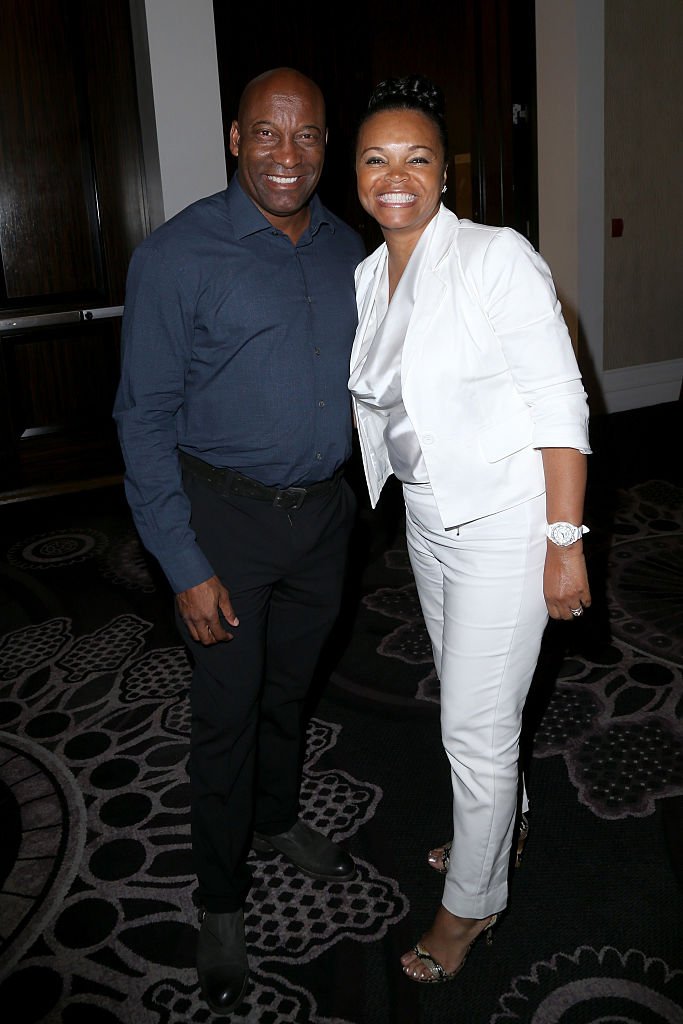 Hadar accessorized her colorful Kente, which she wore over her head with lovely earrings, which had red tail-like thread features attached to it. The beautiful actress's makeup was also perfectly done. 
In the caption to her post, Hadar wished her country a happy Independence Day, and in the concluding parts, told the tale of the Kente she was wearing. She wrote:
"The kente I'm wearing over my head in this photo was worn by my grandmother on her wedding day..."
Hadar added that she was tempted to write a long corny paragraph about the Kente, but said that she would wait until next year before she does.
Hadar lost her father, John Singleton, on April 29, 2019. The "Boyz n the Hood" director died at Cedars-Sinai Medical Center, Los Angeles, after suffering a massive stroke. 
The Ghanaian actress is from a historical background.
Singleton's death was shocking to the world, and even more difficult for his daughter to deal with. Hadar mourned her father's passing by posting a touching tribute to him on Instagram. 
The young actress shared a throwback photo of her and her father when she was only a little girl, and in the caption, said that she could give anything to get a sloppy kiss from her old man at that moment. 
Hadar's mother, Akosua Busia, is also an actress and is widely recognized for her role as Nettie Harris in the 1985 movie, "The Color Purple," which also starred Whoopi Goldberg. 
Busia is based in the United Kingdom, where she continues to leave indelible footprints in the entertainment industry, one which her daughter is likely to follow. 
Apart from being an actress, Busia is also a movie director and a songwriter. When it comes to the latter, she has quite an achievement, having co-written a song with legendary musician Stevie Wonder. 
The Ghanaian actress is from a historical background, being the daughter of former Ghanaian prime minister, Kofi Abresia Busia, and a member of the Wenchi Royal Family. 
Busia and Singleton got married in 1996, although that marriage barely lasted a year. The relationship, however, gave life to someone that would last a lifetime, the beautiful Hadar Busia-Singleton.