Octavia Spencer Plays Madam CJ Walker in New Netflix Series & Fans React
With this new role, the actress has the opportunity to give life to one of the most influential African American women in history. She worked for the recognition of the rights not only of the Afro-descendant community but of women and their process to incorporate themselves into the economic life of the country.
Octavia Spencer was born in Montgomery, Alabama on May 25th, 1970 and has developed a career as an actress, director, producer, and screenwriter for film and television.
She has won several awards and recognition throughout her acting career, including an Oscar Award, a Golden Globe, a BAFTA, and three Actors Guild Award.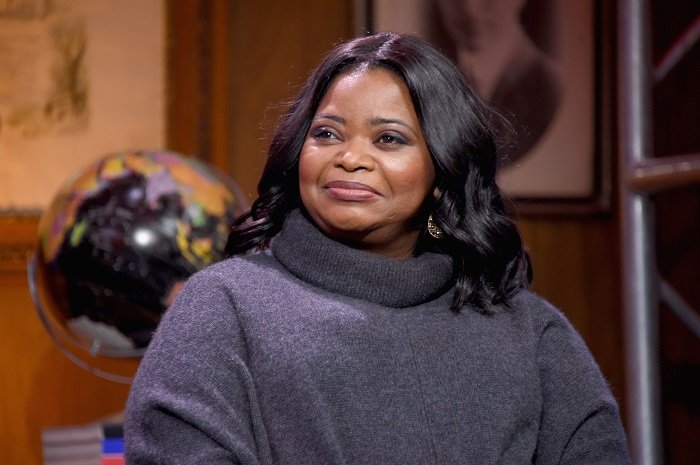 Spencer has participated in films such as "Coach Carter," "Pulse," "The Help" and "Hidden Figures." She has also been part of the cast of several chapters of the American version of "Ugly Betty."
Since 2017 she has been involved with TV projects such as "The Goldbergs: 1990-Something," "Black-ish," "Truth Be Told," and now "Self-Made" for Netflix.
SELF-MADE
Netflix has brought to the screen, in a miniseries, an extraordinary story about Madame C.J. Walker, the first self-made millionaire woman in the United States, and this is the role that allows Spencer to go from supporting to the leading actress.
Born as Sarah Breedlove two years after the Emancipation Proclamation, Madame C.J. Walker lived as a free woman but with very few opportunities. With severe hair loss issues, her self-esteem and self-confidence were affected, but her life changed as she began to treat this problem.
Just wanted to make you proud. After seeing #SelfMadeNetflix people should read your amazing book. On her Own Ground. https://t.co/EfB3xcpimv

— octavia spencer (@octaviaspencer) March 20, 2020
In the series, this happens at the hands of Addie Monroe (Carmen Ejogo), the businesswoman who had a line of hair products and who helped Madame Walker with her scalp problems. However, Monroe would refuse to work with Madame Walker, since she preferred to work for lighter-skinned women.
HER LEGACY
As a businesswoman, C.J. Walker created a cosmetic empire that still lasts, and transcends the United States spreading across the Caribbean islands and some Central American countries.
Incredibly proud to partner with this powerful woman to tell the story of one of the great women our history books failed to include. Think we could all use some inspiration right now! #SelfMade #BlackExcellence @octaviaspencer @SpringHillEnt https://t.co/3lugKr7Eoy

— LeBron James (@KingJames) March 12, 2020
Along with her husband, she toured the country not only to market her products but to make important contributions as a philanthropist.
C.J. Walker and her husband helped create schools and colleges for African Americans. She was also a political activist who fought to promote the anti-lynching movement and the suffrage movement. As patroness of the arts, she helped educate hundreds of women at her beauty schools and annual conventions.
"I had known of Madam C.J. all my life. I think for people who don't know her legacy, it's going to be shocking to hear that she was the first female self-made millionaire in our country, and she was a Black woman whose family members were slaves. In fact, she was the first in her family who was not born a slave."
Octavia Spencer, Allure, March 19, 2020.
CONTROVERSIAL DECISION  
In previous years, Spencer had commented to the press about her decision not to have children. She joked that the only small person who would enter her home would be an Oscar Award statuette.
At 43 years old at the time of this interview, Spencer knew that the chances of having biological children are more difficult with each passing year.
A few months later, she would comment that she had been thinking about the possibility of having at least one child. Time has passed and there is no heir to Spencer's talent.