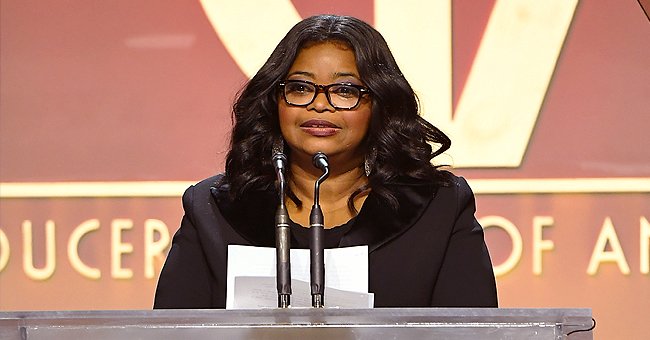 Getty images
Octavia Spencer Tears up during Visionary Award Acceptance Speech at the 2020 PGA Awards
Octavia Spencer choked on her tears during her acceptance speech at the Producers Guild Awards.
It looks like receiving an award can still choke up Academy Award winner Octavia Spencer.
Octavia was one of the lucky winners at the January 18, 2020 presentation of the PGA Awards at The Hollywood Palladium hotel in Los Angeles, and gave one of the most emotional addresses of her career.
In her new movie "Thunder Force," which is produced by Ben Falcone, Octavia stars alongside Melissa McCarthy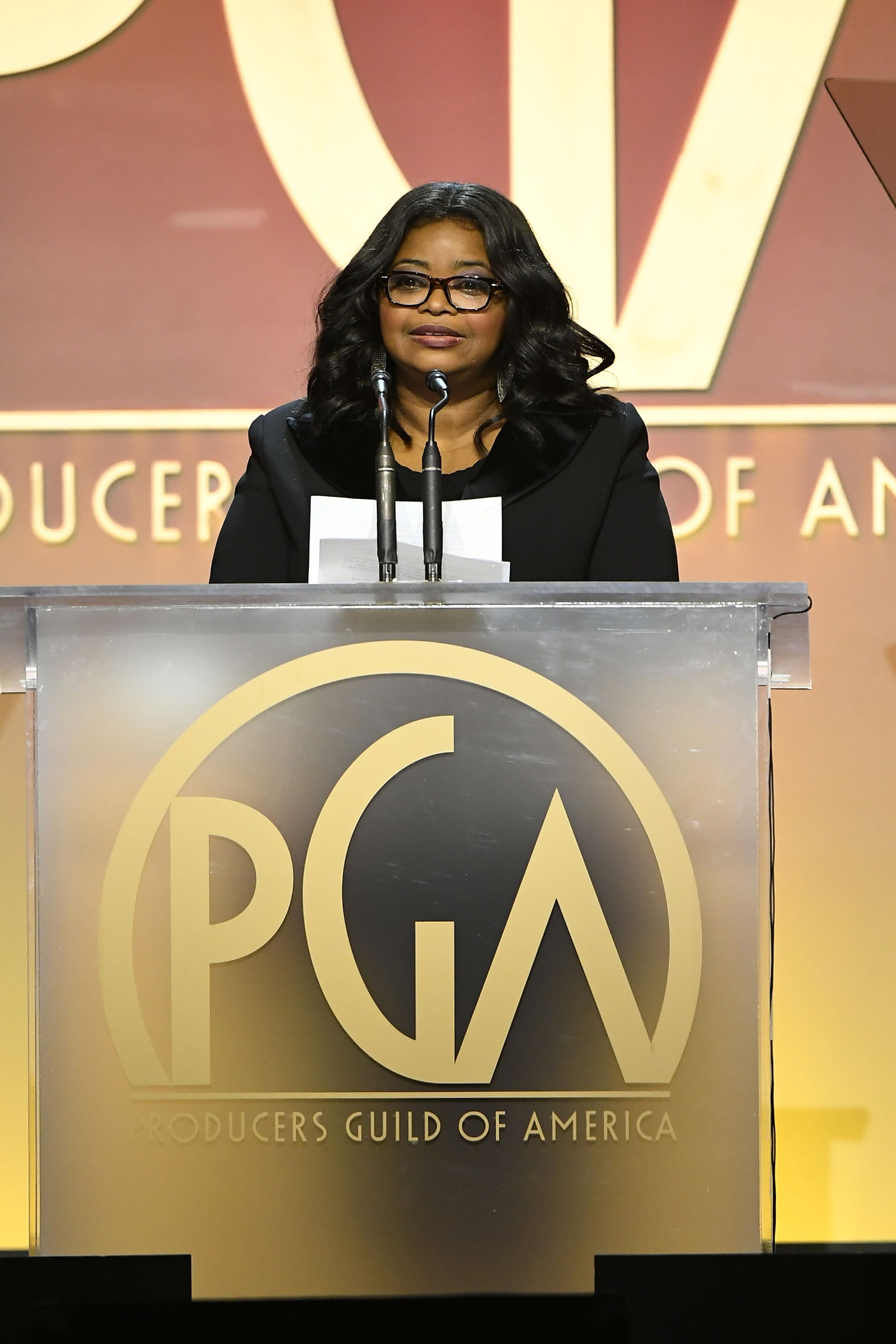 Actress Octavia Spencer at the 2020 Producers Guild Awards/ Source: Getty Images
OCTAVIA SPENCER RECEIVES VISIONARY AWARD
The actress was honored with the Visionary Award and accepted the accolade with emotion, recalling her struggle to gain recognition for her talent in Hollywood.
Octavia gave credit to her friends and colleagues Melissa McCarthy and Ben Falcone, who have been a pillar of strength throughout her career. She said:
""When you have your tribe of people, you realize that the ups outweigh the downs. And they're my tribe."
THE KEY TO SUCCESS IS PERSEVERANCE
Octavia spoke about the hardscrabble to win her break in the entertainment industry, and the determination that took her through each challenge, She said:
"You can't just give up on your dreams, you have to fight hard for them, even if it takes 20 years to see them realized."
OCTAVIA SPENCER'S NEW ROLE
In her new movie "Thunder Force," which is produced by Ben Falcone, Octavia stars alongside Melissa McCarthy. The two women play middle-aged superheroes who have to save the world despite their age and problems.
OCTAVIA SPENCER STUNS IN SHARP TUXEDO JACKET
The actress, who was forced to miss the Golden Globes due to ill-health, is now recovered and looked stunning in a black tuxedo jacket with satin lapels over an elegant black dress of striking simplicity.
Her long locks were styled in long loose curls, and she wore no jewelry save for one eye-catching diamond ring.
Thank you, Octavia Spencer, for being such an inspiration!
SHERRI SHEPHERD PRETENDED TO BE OCTAVIA SPENCER
Sherri Shepherd enjoyed the luxury of the Delta Sky Club lounge in New Orleans through a sly subterfuge.
Sherri posted a hilarious video in which she explains sotto-voice to Octavia that she had stolen her identity and was enjoying the adulation. She said:
"They think that I am Octavia Spencer, and I can't tell them that I'm Sherri Shepherd because they're gonna throw me out of the VIP lounge here at Delta because I used your name to get in."
The comedian revealed that she had introduced herself as Octavia Spencer and was immediately treated like a VIP and an Oscar winner.
Please fill in your e-mail so we can share with you our top stories!