Whoopi Goldberg Became Lifelong Fan of 'Star Trek' Because of a Childhood Experience
Whoopi Goldberg was inspired by the iconic 70s science fiction series "Star Trek" to become an actress.
Academy Award-winner Whoopi Goldberg is a life-long fan of Gene Roddenberry's iconic science fiction series, "Star Trek."
Whoopi saw the series for the first time as a young girl, and one of its characters had such an impact on her, that it inspired her to become an actress.
Whoopi recalls telling Roddenberry that Uhura had been the first black character in science fiction, a fact the creator of "Star Trek" researched and later confirmed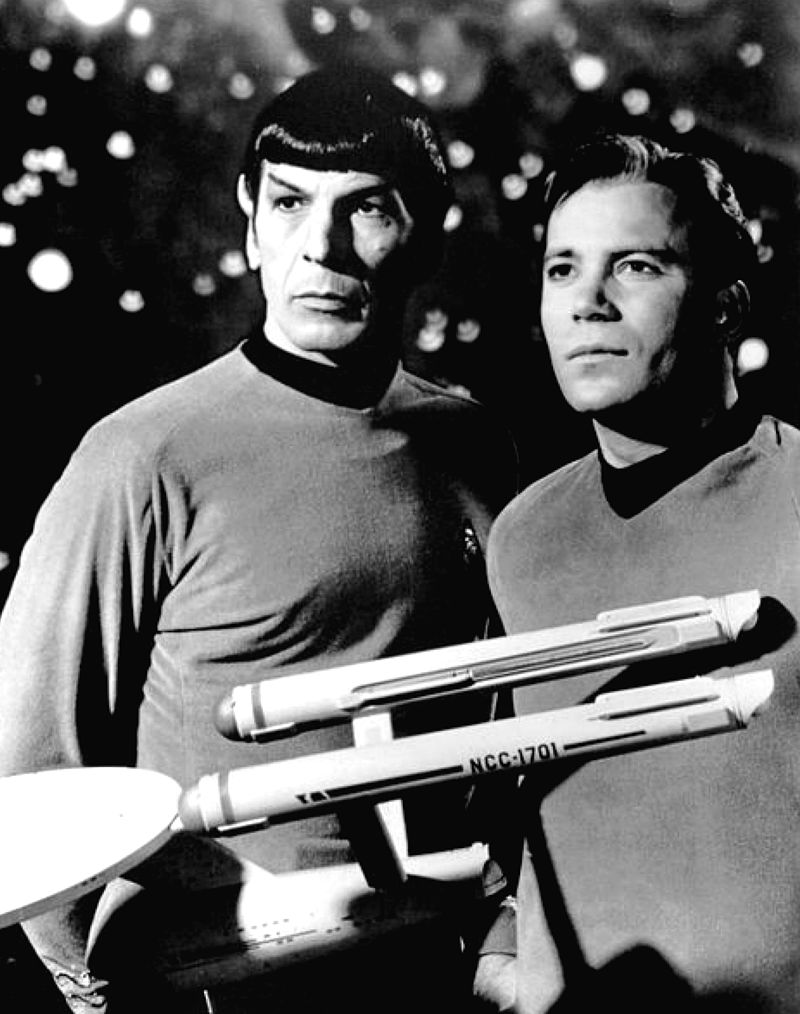 A REVOLUTIONARY SERIES
Back in 1966, a new science fiction series debuted on TV: "Star Trek." The voyages of the starship Enterprise and its crew became a popularity phenomenon, culminating in an ongoing franchise which has now culminated, 56 years later, in the series "Picard."
Among the many men and women who grew up watching the original series is Caryn Elaine Johnson. Now 64, Caryn's life was transformed when she saw actress  Nichelle Nichols portray Lieutenant Nyota Uhura.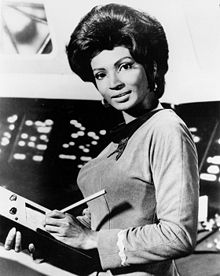 UHURA MAKES HISTORY
The little Caryn, who would one day become the Oscar-winning actress Whoopi Goldberg, went running to her mother when she saw Nichols in "Star Trek," crying:
"Momma! There's a black lady on television and she ain't no maid!"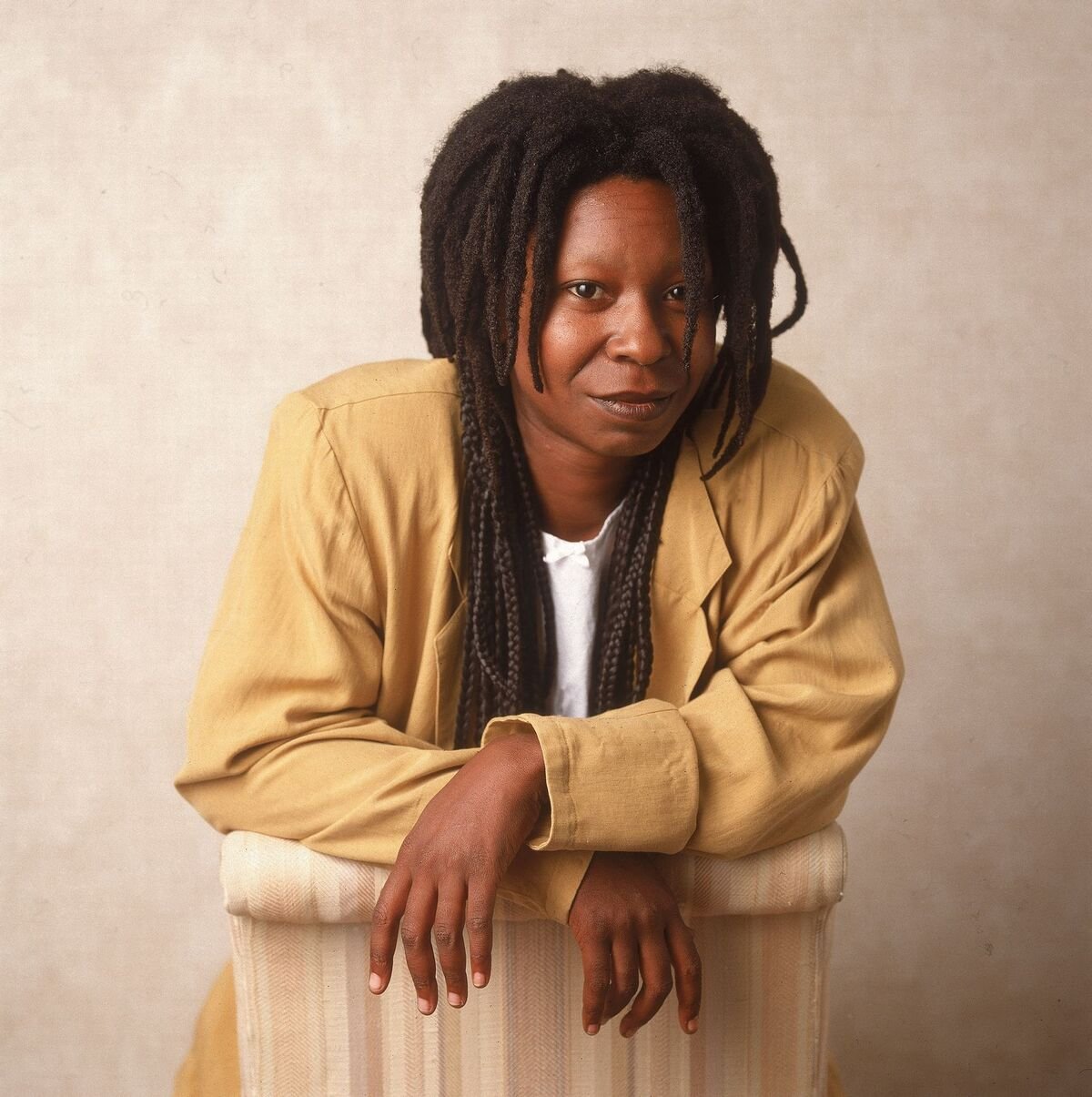 WHOOPI GOLDBERG IN "STAR TREK"
Nichols inspired Whoopi to become an actress, and years later, with an Emmy, a Grammy, a Tony and two Oscars under her belt, she approached "Star Trek" creator, Gene Roddenberry who was working on "Star Trek: The New Generation" and told him:
"I really want to be on this show."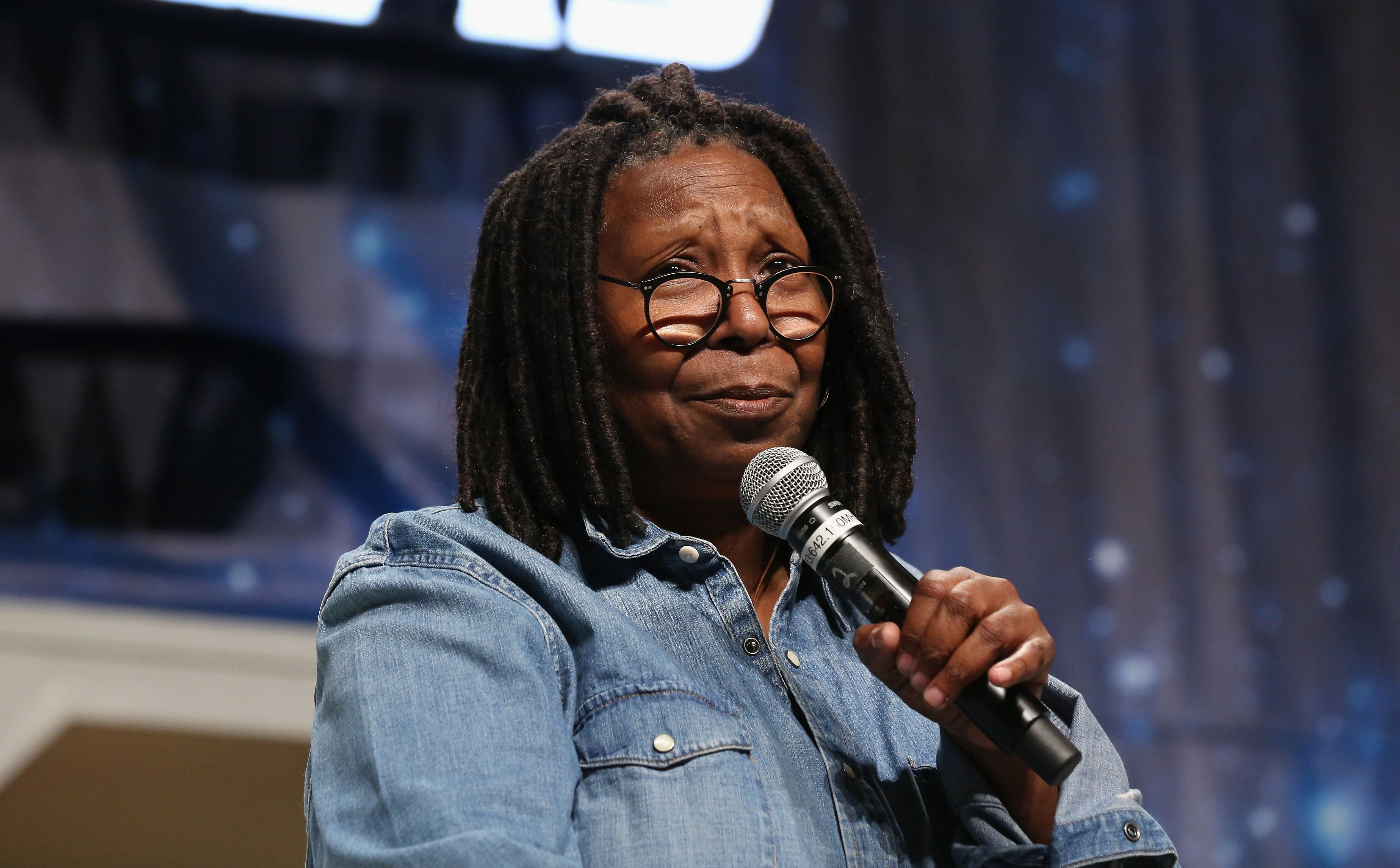 Roddenbery acceded to her request, and Whoopi joined the crew of the Enterprise under the captaincy of Jean Luc Picard as Guinan, a centuries-old alien who os the ship's bartender, dispensing wisdom along with the drinks.
FIRST BLACK CHARACTER IN SCIENCE FICTION
Whoopi recalls telling Roddenberry that Uhura had been the first black character in science fiction, a fact the creator of "Star Trek" researched and later confirmed. At the height of the Civil Rights Movement, Uhura was a sign that a brighter future was somewhere out there.
MLK AND UHURA
Nichols would reveal that in 1967 when she announced she was leaving "Star Trek", one fan approached her at an NAACP fundraiser and changed her mind. Martin Luther King Jr told Nichols that he allowed his daughters to stay up to watch "Star Trek" because of Uhura. He told her:
"You're reflecting what we're fighting for. You're marching."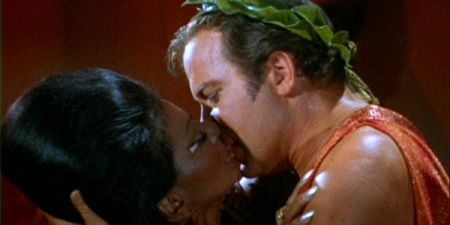 AN EPIC KISS
On November 22, 1968, Uhura once again made history, as she kissed Captain Kirk in the episode titled "Plato's Stepchildren." It was to be the first passionate interracial kiss ever broadcast on television.
For Whoopi and so many other young black people, Uhura was the future, not just in the far-away stars, but braving new frontiers right here on Earth. Recently, the actress received a very special guest on the talk show she co-hosts, "The View."
JEAN LUC PICARD IS BACK
The guest was Captain Picard, alias British actor Patrick Steward, who is back on the bridge in a critically acclaimed new series in the "Star Trek" franchise, "Picard." During the interview, Patrick stunned Whoopi with an invitation. He said:
"Alex Kurtzman, who is the senior executive producer of 'Star Trek: Picard', and all of his colleagues — of which I am one — want to invite you into the second season." 
An overjoyed Whoopi lept up, embracing Patrick and shouted "Yes!" The actress confided that her time on TNG had been one of the best experiences in her acting career, to which Patrick replied:
"It was wonderful having you, and we cannot wait to have you with us again, one more time."
"Star Trek: Picard" follows the storyline of the 10th movie, "Star Trek: Nemesis," in which the Romulan star system is destroyed and the android Commander Delta.
20 years later, plagued by recurring dreams, the retired Jean Luc Picard takes on the mission to protect Delta's "daughter," gathering a remnant of his old crew to help him. Whoopi, as the ever-wise Guinan will be joining his crew. Live Long and prosper!