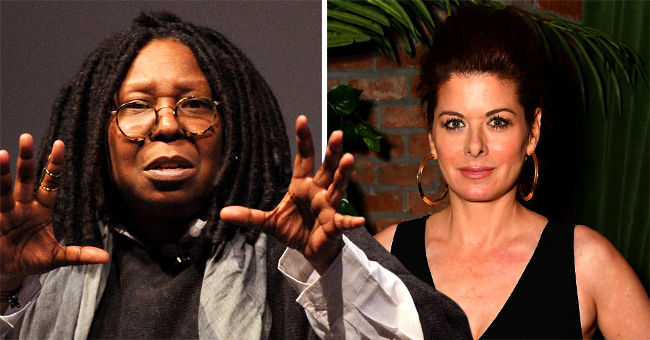 Getty Images
Whoopi Goldberg Goes off on 'The View' over Debra Messing's Want to Release List of Trump's Supporters

The stars of "Will & Grace" want the lists of Donald Trump's supporters in the industry revealed, but Whoopi Goldberg doesn't agree.
The debacle began when Debra Messing and Eric McCormack posted tweets demanding that the list of Hollywood celebrities contributing to Donald Trump's reelection campaign should be revealed.
The two actors believe they have the right to know and choose whether or not to work with people according to their political affiliations, an idea Whoopi Goldberg pointed out as extremely dangerous.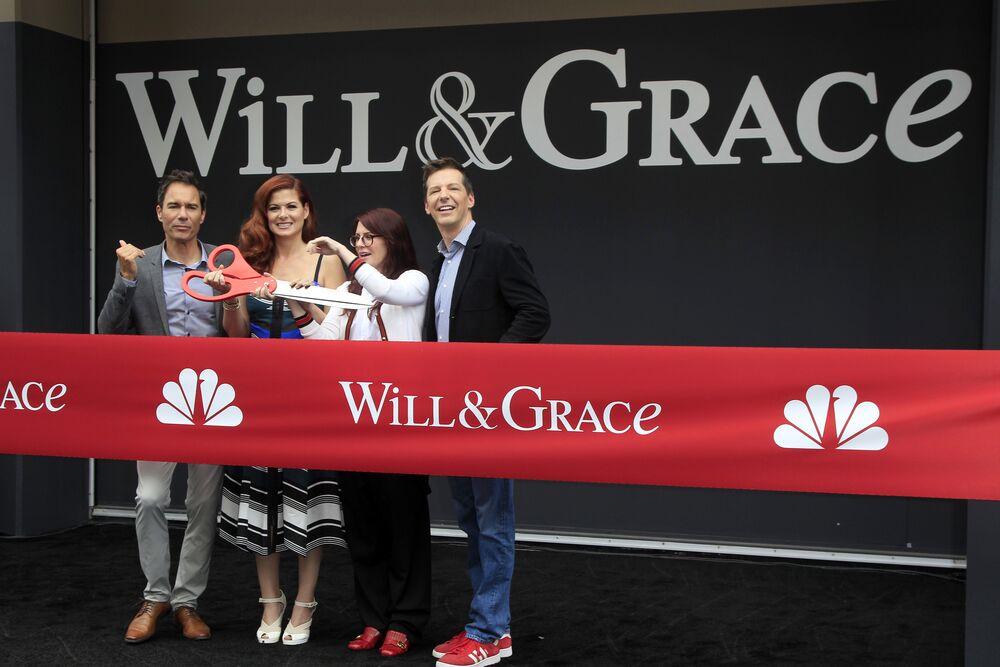 Eric McCormack and Debra Messing at "Will & Grace premiere/ Source: Getty Images
"Last time people did this, people started killing themselves. This is not a good idea," Whoopi Goldberg
WHOOPI GOLDBERG LASHES OUT
Whoopi firmly rebuked the actors for their appeal and pointed out that the last time a blacklist was drawn up during the 1940s and 50s, actors, actresses, and directors suspected of communist sympathies were banned from working.
The two "Will & Grace" stars had called for the release of a list of attendees at a Hollywood fundraiser for trump.
"Please print a list of all attendees please. The public has a right to know." Debra Messing tweeted.
"Hey, @THR, kindly report on everyone attending this event, so the rest of us can be clear about who we don't wanna work with. Thx." Eric McCormack tweeted.
As the election campaign draws nearer, it is fundamental to keep in mind the essence of democracy
A FUNDAMENTAL DANGER TO PERSONAL LIBERTY
For Whoopi, the printing of such a list attacks the very fabric of democracy and violates people's right to back the political candidate of their choice or suffer repercussions.
"I happen to be against that kind of thing. When it's individuals, I think then you're stalking and you're starting to endanger that person's life. I don't approve of that," panelist Joy Behar said.
ERIC MCCORMACK RECANTS CALL FOR "BLACKLIST"
Shortly after, McCormack posted another tweet in which he declares that he is against blacklists or discrimination of any kind based on political ideology. His desire, he explained, was to know where Trump's major donations were coming from - which is a matter of public record.
PRESIDENT TRUMP RESPONDS TO DEBRA MESSING
President Trump, an avid Twitter, couldn't resist and answered Debra Messing with his own tweet:
"I have not forgotten that when it was announced that I was going to do The Apprentice, and when it then became a big hit, helping NBC's failed lineup greatly, @DebraMessing came up to me at an Upfront & profusely thanked me, even calling me 'Sir' How times have changed!" he wrote.
As the election campaign draws nearer, it is fundamental to keep in mind the essence of democracy: free speech and open discussion of ideas, and the right to a secret vote. And that does not include lists of any kind.
DEBRA MESSING ANSWERS DONALD TRUMP'S "SIR" JIBE
After Donald Trump posted a tweet in which he accused Debra Messing of turning her coat and reminding her she had once called him "Sir", the feisty actress responded in kind.
She called on the President to end the epidemic of gun violence that is victimizing so many Americans and ban the sale of assault weapons to private individuals.
Then, she added, she'd be honored to call him "Sir". The President has yet to respond to her challenge.
Please fill in your e-mail so we can share with you our top stories!