Luke Perry's Son Jack Scales Electrical Tower in the Hills outside of LA
Luke Perry's son Jack Perry pulled off a daredevil stunt amidst the period of self-isolation by climbing an electric tower to see if the world was still there.
Luke Perry's son Jack Perry pulled off an insanely dangerous stunt amidst the self-isolation period most people are observing, by climbing to the top of a tower. Captioning the post on Instagram, the wrestler said:
"The dumbest and scariest thing I've ever done. Don't repeat. I had to make sure the world was still there."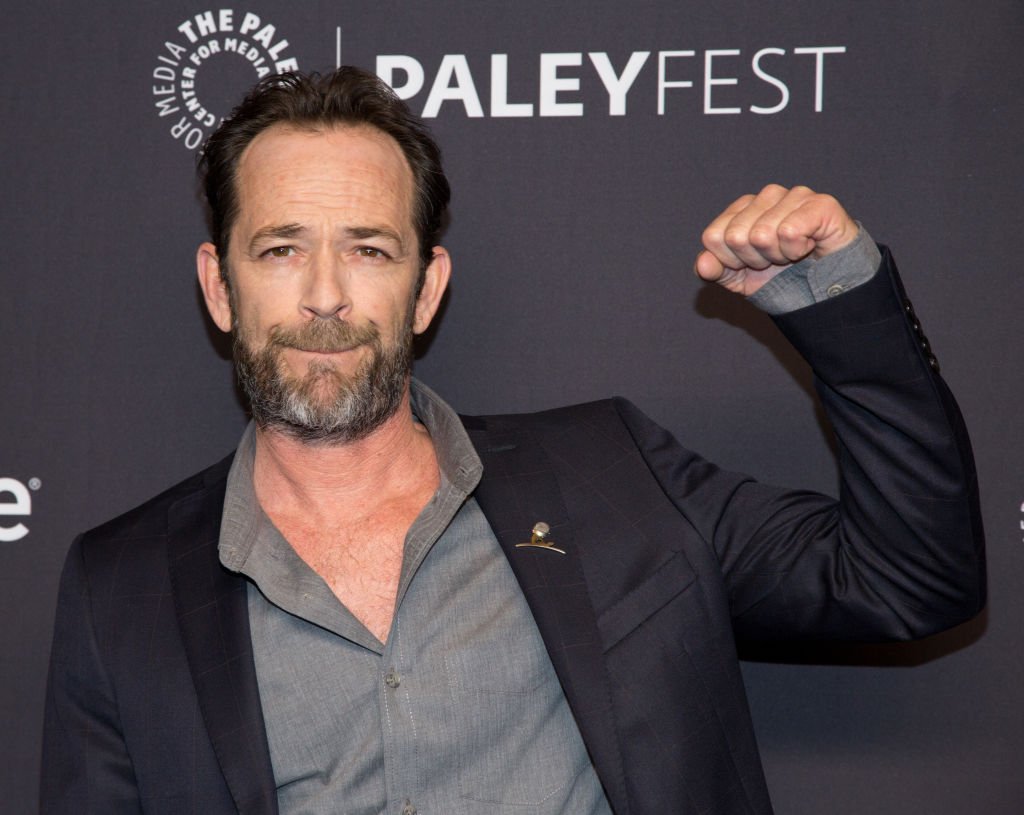 In the silent video, Jack could be seen climbing to the top of the electrical tower wearing nothing but a pair of jeans and sneakers. The climb seemed to be easy for the shirtless 22-year old who also revealed:
"Would have done it in @crocs, but they haven't sent my sister shit. Thanks, @dannydrone_, for always being there. Stay safe, everybody."
Jack made the climb look quite easy as he scaled each rung in the tower without stopping. A drone captured the whole climb panning out as he got higher to show the sheer height and size of the tower.
Effortlessly, "Jungle Boy" climbed and reached the top of the tower, where he sat and threw his hands in the air as a bid to celebrate the fit.
Luke died at the age of 52 after a massive stroke that left him depending on life support.
Following Jack's climb, many people wondered what made him take on such a risky adventure, stating that they had fears watching the video talkless of being there.
In the comments section, fans and lovers of the wrestler exclaimed the risk involved and begged him not to do such a scary thing ever again. Someone said:
"This is both legendary and scary. It's legenscary...I'll walk myself out."
While some cautioned Jack about the daredevil act, others encouraged him even asking if they could join him on the next daredevil act he was going to do.
As one who partakes in dangerous acts, Jack has a ripped body that he is not afraid to show off. In an earlier post, the wrestler who won Rookie of the year shared an image of himself with his abs on display.
Jack, who lost his father last year, revealed that despite his dad's busy schedule, the actor always ensured that he came for all his son's game even the most inconvenient of them.
Luke died at the age of 52 after a massive stroke that left him depending on life support. Famous for his roguish handsomeness, one cannot help but spot the similarity between the father and son.
Climbing towers might be one of the things Jack is doing to help himself cope with the self-isolation, but the daredevil risk of doing the stunt without a gear has a way of leaving one in vertigo.