Tyler Perry Responds to Criticism He's Received for Wearing Dresses as Madea
Tyler Perry gets candid about playing his infamous character, Madea, and addressed the criticisms he has faced over the years for playing a female role and wearing dresses.
Tyler Perry got candid about everything from his career, business, and personal life on an episode of rapper T.I. podcast titled, expediTIously with Tip "T.I." Harris
In the interview, T.I asked Perry for his perspectives on claims made by other comedians such as Dave Chappelle that Black men in Hollywood tend to achieve more success as actors if they play characters that wear dresses.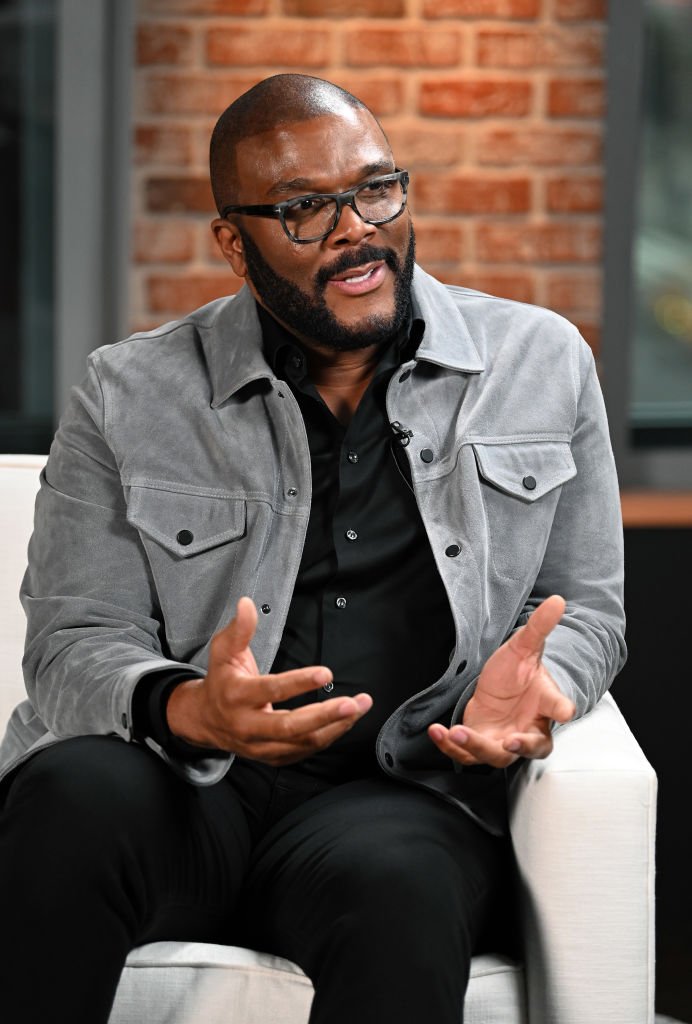 In his response, Perry
said
, "if that's the case in Hollywood, then that"s the case. But that's not my case." Referring to his infamous Madea character, he 
argued:
"Nobody owned that dress but me. A $2 billion franchise, nobody told me to put it on, nobody makes me put it on."
Perry made it clear that it was his choice. Unlike the arguments from previous comedians who felt pressured to play the stereotypical roles given to them, he explained:
"So when I got to Hollywood and wanted to do 'Diary of A Mad Black Woman,' it was my choice. And 19 movies since then, it's been my choice."
Perry said Madea is not a reflection of his personal life and sees the costume as part of his job as an actor. He compared wearing a dress to someone wearing a uniform at work, he shared:
"I'm not a man that enjoys wearing a dress. For me, as an actor, it's a costume…going out making people laugh, lifting them up."
Perry's insight on playing Madea comes months after facing backlash for revealing that he doesn't have a writer's room and is the sole writer for most of his productions.
His intent in sharing the secret behind his success was meant to inspire other producers to have the same strong work ethic he has adapted by working tirelessly on his craft.
WORK ETHIC!! Come on. Let's go get 2020!!! pic.twitter.com/BzADIi1rAa

— Tyler Perry (@tylerperry) January 6, 2020
It is reported, fans slammed him for not creating more opportunities for writers and also limiting the perspectives on his work by doing it all by himself.
The backlash did little to deter him. In fact, Perry stood by his decision to be the sole writer because he argued that it is something that has worked for him and is the key to his success.