DJ Khaled Plays Basketball Outdoors with Son Asahd & Has Hilarious Moment in Recent Video
Dj Khaled and his son Asahd played basketball together, and the two seemed excited to engage each other in such a high energy-requiring game.
Playing with one's child is a way of bonding and creating pleasant memories. The fact that the child knows they can play with their parent helps them develop skills that go a long way in shaping their relationship with others.
Dj Khaled and his son Ashad played basketball outside their home during this period of social distancing, and the father and son had some unusual moves to show.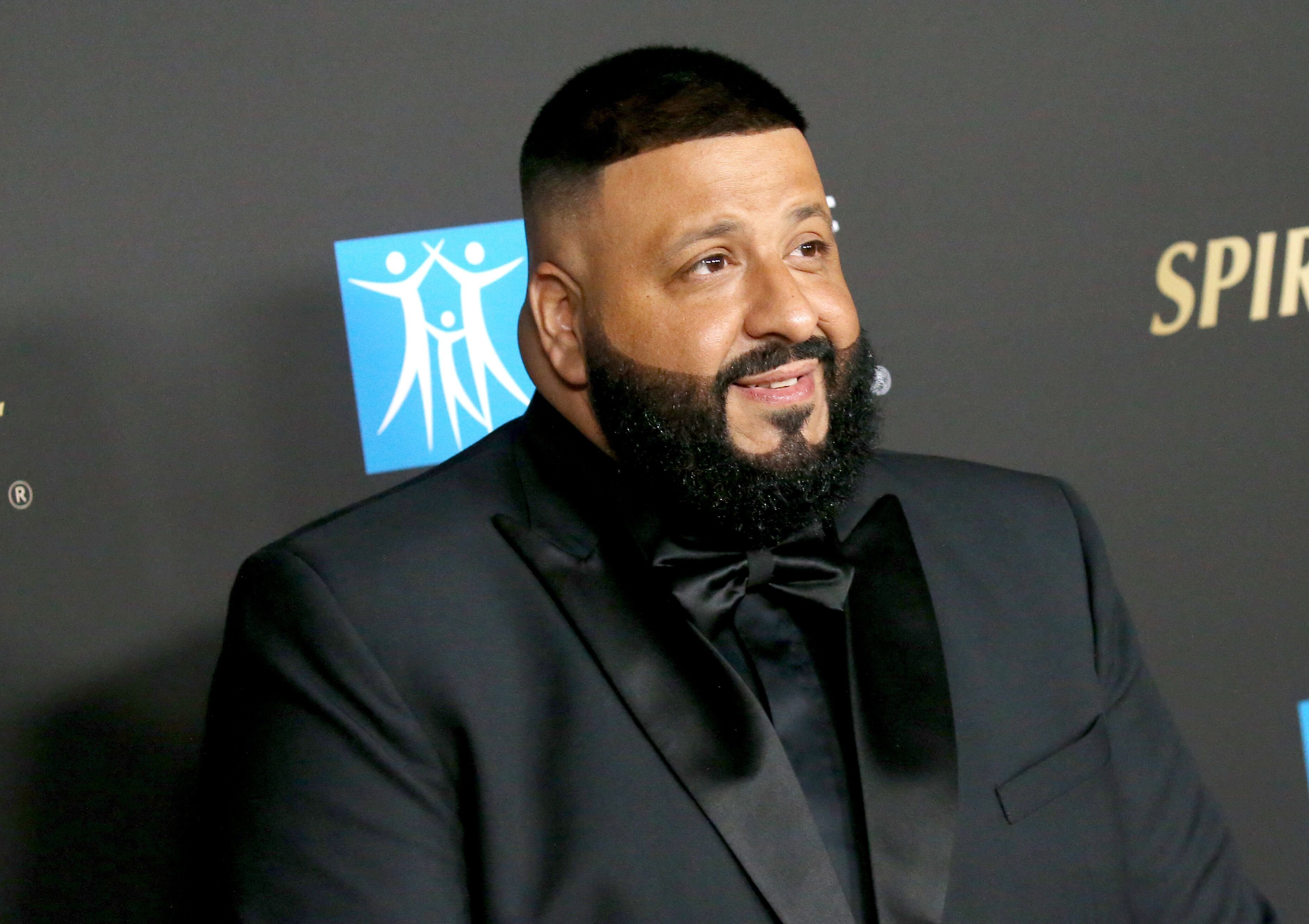 In the video, Asahd could be seen passing the ball to his dad, who then looped it through the net effortlessly countless times.
At a point, Dj Khaled was able to pull off a stunt that seemed close to a slam dunk, which got Asahd excited and cheering for his dad. Captioning the video, Khaled said:
"@kingjames @dwyanewade inspiration #MIAMIHEAT @miamiheat @asahdkhaled @djkhaled ??"
The toddler then asked his dad to perform the act again after they shared a high five. The father of two tried again and pulled off an easy dunk.
While Ashad was dressed in a white top and gray shorts topped off with blue and white sneakers, DJ Khaled had on a white top with striped pink and blue shorts and black slip-on.
The two were recently spotted jet skiing in Miami.
While they were playing, the rapper tried to teach his son how to get the ball from an opponent in a sleek manner, which resulted in Khaled almost slipping.
The comments section soon came abuzz, with many people complimenting the father and son on their bonding exercise. Some expressed that it was refreshing to watch the duo have so much fun. A fan said:
 "This looks like this was super fun I know that this was amazing keep doing great things @djkhaled."
It is incredible to see how fast Asahd has grown. The toddler who was born in October 2016 is now a full sprout at age three and seems to have outgrown the potty training his parents tried to teach him last year.
The music producer who welcomed another son earlier this year once revealed that he was going to do everything in his power to give his children the best things in life.
Dj Khaled, who does not mind being a family man and taking care of his family, has a gorgeous woman, Nicole Tucker, with him. Tucker is the mother of his two sons, and the two were recently spotted jet skiing in Miami.
While Khaled might not be a professional basketball player, it is fun to see him engage his son in such a high energy game.