Beyoncé's Mom Tina Knowles Fires Back at User Who Criticized Her Recent Corny Joke Post
Beyoncé's mom Tina Lawson had the classiest comeback to a troll, who made snide remarks about her and her family under a post she shared telling a corny joke.
In recent weeks, Tina Lawson had taken a brief hiatus from her corny jokes posts. The jokes became a regular feature on her page a few years ago, when she shared a video of her granddaughter Blue Ivy Carter telling her a corny joke. 
Using her dry humor to uplift people's moods, she said, "so, did you hear about the corduroy pillows?' Yeah, they're making headlines…Headlines in your head when you lay on, you know."
Many of her followers responded to the joke with laughing faces and heart emoji. However, the fun-spirited moment took a sudden turn when a troll responded to the video saying:
"Girl, take them bangs and disappear with your daughter and grandchildren for a little while. We don't need this right now."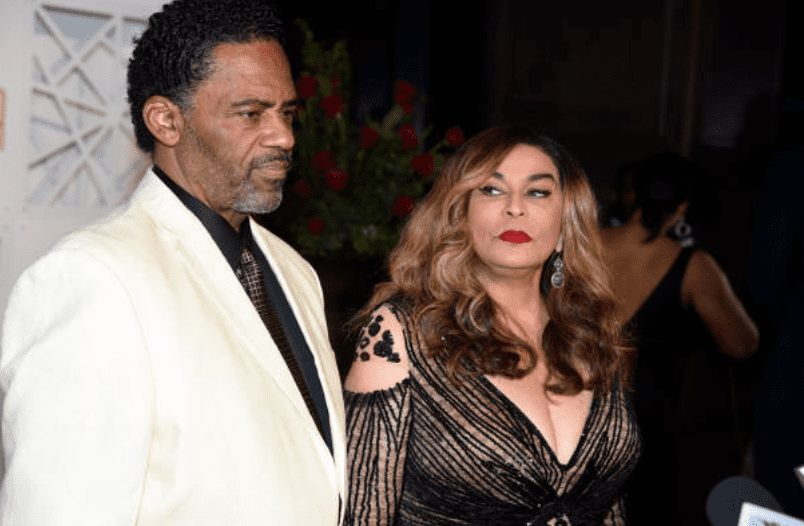 The comment led to a very rare exchange with 
Tina
 and her follower, which prompted her to respond, she
argued:
"First of all I am not a girl. So try to conjure up a little respect and secondly if you don't need it then get off my page...With love"
Many fans have come to Tina's defense and criticized the troll for not being respectful towards her. Other fans have reassured Tina that her bangs look beautiful.
Showing her fearlessness against a possible attack from Beyoncé's loyal "Beyhive," the troll went on a tirade questioning why their previous exchange had been deleted. The troll is yet to get another comment from Tina.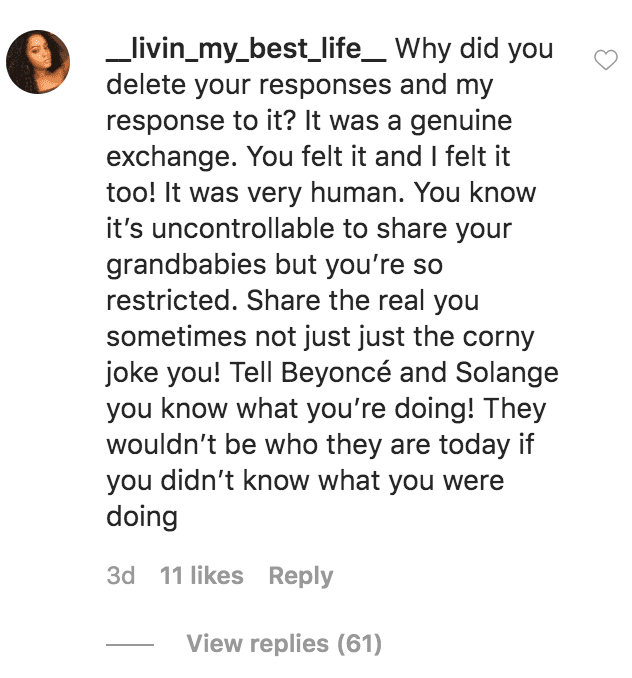 It is reported, Tina had taken some time off social media because she was recovering from surgery after undergoing a knee replacement six weeks earlier.
She explained that six years ago, she underwent successful surgery and opted for another procedure for the same results. Sharing her infamous sense of humor, joked, "I got one 35-year-old knee and one 66-year-old knee."
In her post about her knee surgery, Tina assured her fans that the procedure went well and that she was feeling minimal pain.
She also gave her followers an up-close look at knees and compared the two scars from her previous surgery to her latest one.