Beyoncé's Mom Tina Lawson Flaunts Curves in Red Top Paired With Ivy Park Pants & Gets Praised by Fans
Beyoncé's Ivy Park line has a devoted fan: mom Tina Knowles.
Beyoncé's proud mom, Tina Knowles has posted a video clip on Instagram promoting her daughter's new capsule collection for her Ivy Park line, which she launched in collaboration with Adidas.
The new line hit the stores on January 17, 2020, and immediately sold out. Tina Knowes shows us why...
The pop diva has attributed her flair for fashion to her mother's influence.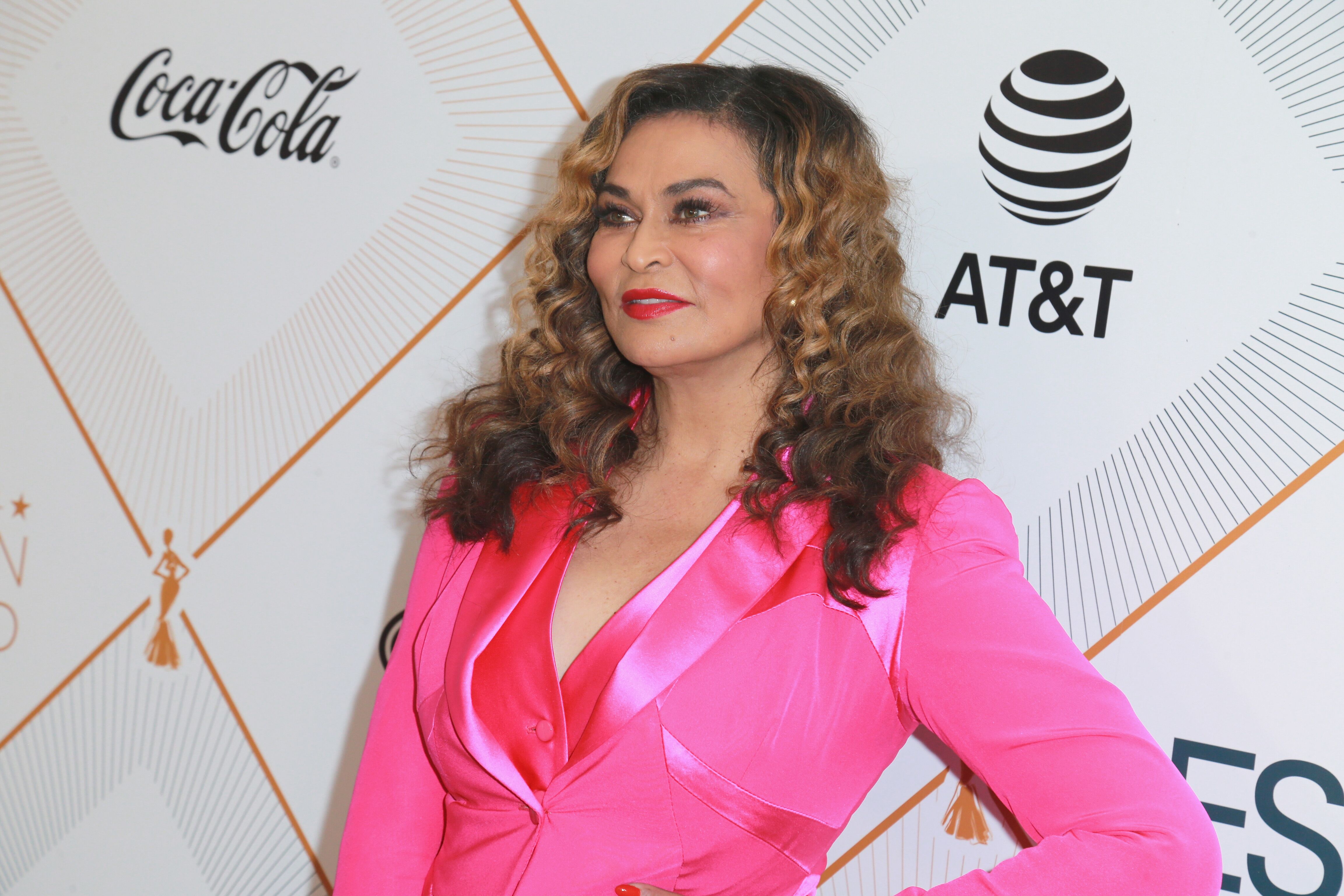 TINA KNOWLES LAWSON STUNS IN IVY PARK THREADS
It's no secret that the Knowles girls inherited their mother's beauty, and it Beyoncé inherited Tina's flair for design too.
In the video clip, the proud mom flaunts her stunning figure in an outfit from her daughter's first capsule collection encouraging fans to get their own, and captioned it:
"Enjoying my Ivy Park Addidas Gear!!!"
Tina is wearing an outfit already on display on Beyoncé's Instagram: burgundy sweatpants with brilliant orange accents, matching sneakers, and a burgundy knapsack.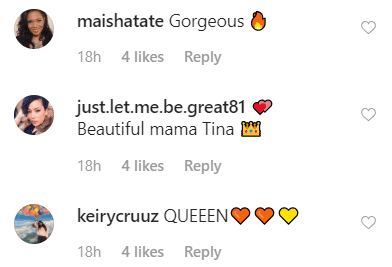 Tina accessorized with an adorable Ivy Park beanie perched on her long tresses, and sets it all off with a dramatic fire-engine red top which somehow brings the whole outfit together.


TINA KNOWLES LAWSON'S FANS RAVE ABOUT HER BEAUTY
Tina's fans couldn't stop raving about how amazing she looked in the Ivy Park outfit, and referred her marked resemblance to her beautiful daughters, as well as her youthful figure.
The 66-year-old beauty shares singers Beyoncé and Solange Knowles with ex-husband Mathew Knowles.
Tina came out in support of her ex when he was diagnosed with breast cancer in 2019, and both are dedicated parents and grandparents to their shared brood.
Tina, who has always been the most ardent fan of her daughters, is backing Beyoncé's new endeavor, and the pop diva has attributed her flair for fashion to her mother's influence.
BEYONCÉ'S IVY PARK IS A STUNNING SUCCESS
Beyoncé's Ivy Park line was originally launched in 2016 in collaboration with Topshop billionaire Phillip Green.
Now, the pop diva has relaunched the line with the support of sportswear giant Adidas.
They released a capsule collection, meant to test the brand's reception in retail on January 17, and it sold out in selected stores after in 24 hours.
Ivy Park offers a selection of gender-neutral garments, available for all body sizes and shapes priced from $25 to $250.
Beyoncé may soon be rivaling husband Jay-Z as the second billionaire in the Carter family!