Cindy Crawford Once Opened up about Her Failed Marriage with Richard Gere
Supermodel Cindy Crawford was once married to actor Richard Gere, and although they made a gorgeous couple, their hectic schedules and age-difference got in the way of their relationship.
Back in the late '80s, Cindy Crawford was at the height of her career in the modeling world. She covered every magazine, walked every catwalk, and had all eyes set on her next movement at 22 years old.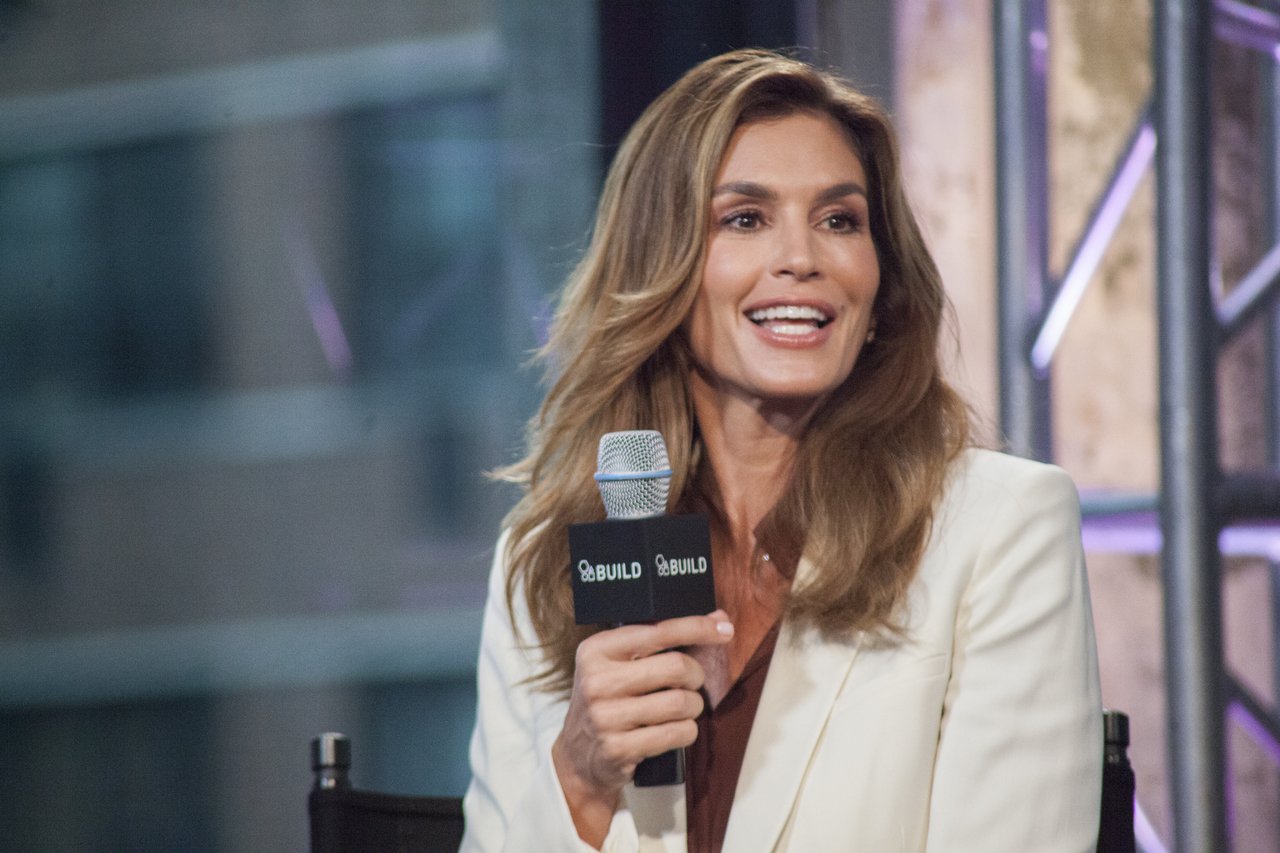 Richard Gere wasn't behind. At 39, he had acquired the "sex-symbol" title with the 1980 film "American Gigolo," and was en-route to becoming a superstar with the box office hit "Pretty Woman."
They were two of the world's most desired bachelors, but that was about everything they had in common. Still, when they met, sparks flew.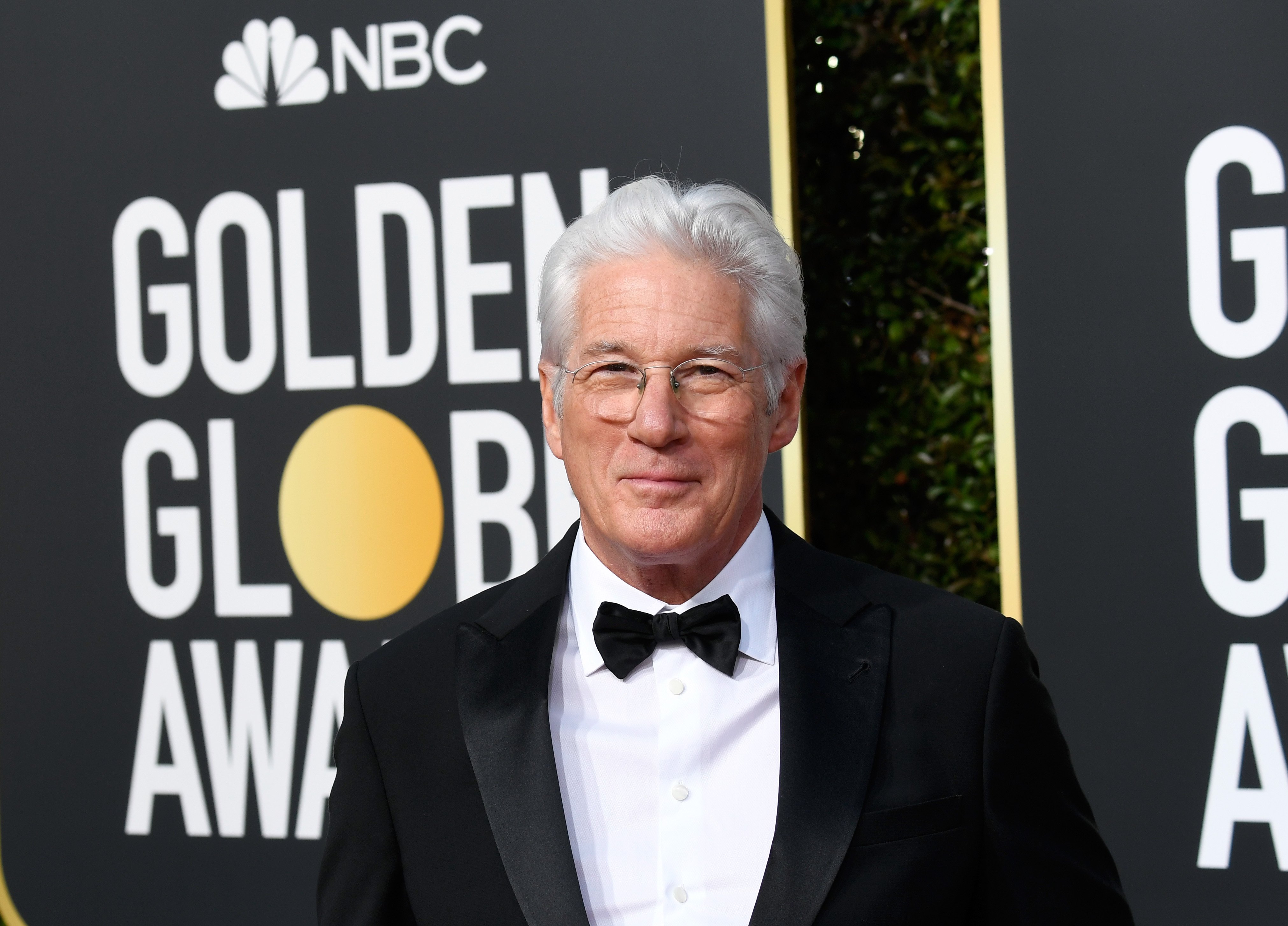 THE BEGINNING
Richard and Cindy met at a barbeque hosted by their photographer friend Herb Ritts in 1988. It was Ritts' mother who introduced them, according to Entertainment Weekly.
At the time, Richard was coming out of his bad boy phase and had embraced Buddhism as a new lifestyle. Cindy, on the other hand, was a nonpracticing Protestant. He enjoyed jazz, and she was a pop girl at heart.
Still, the pair—who had an age difference of 17 years—hit it off and started a low-key relationship that would last a couple of years.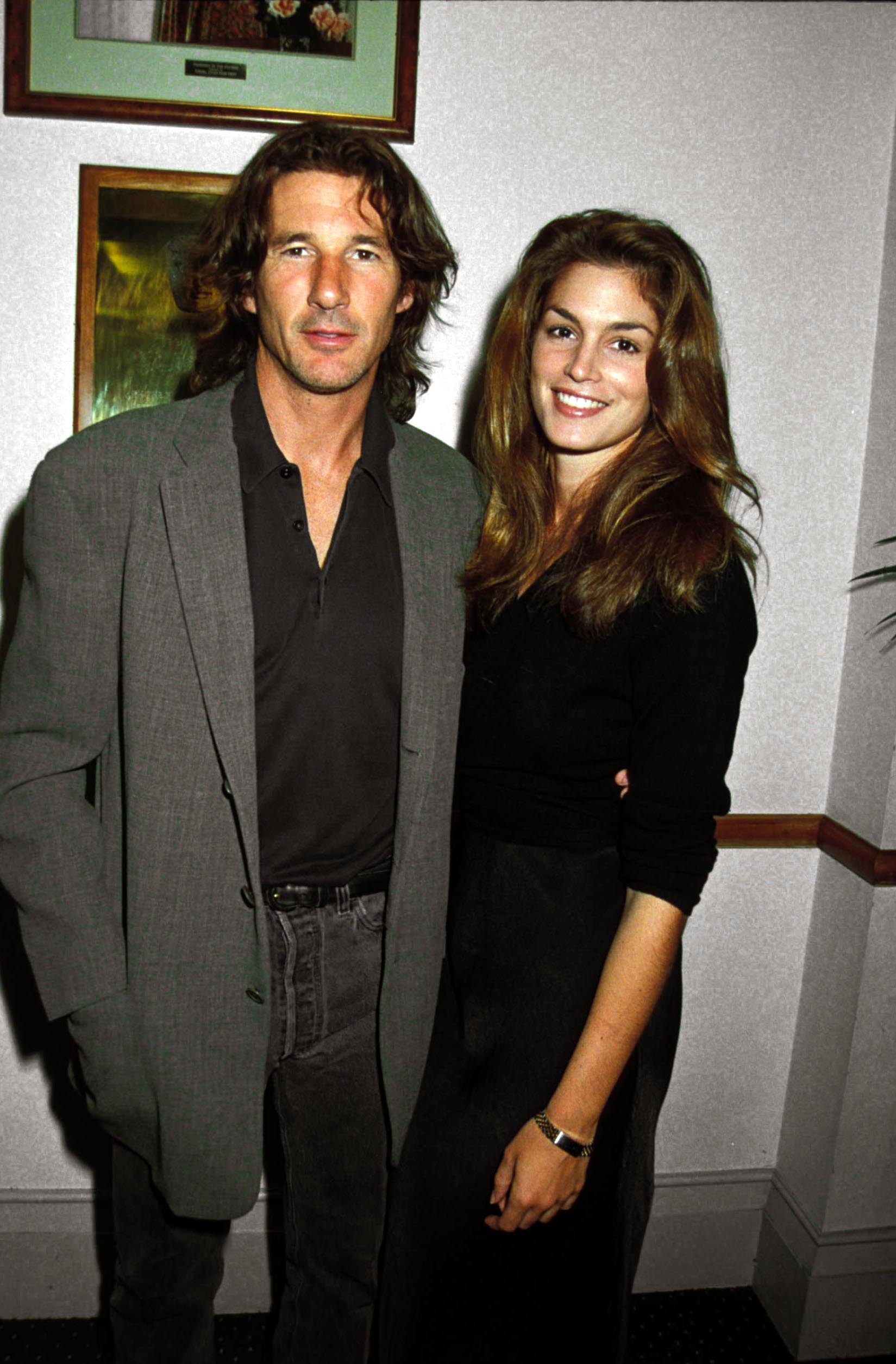 It would've lasted more if it weren't for Cindy's ultimatum to Richard in 1991, while he was in the middle of shooting the film "Mr. Jones."
"I was a Midwest girl who had watched a lot of movies, and I dreamed of getting married in this big fairytale wedding," Cindy told The Telegraph.
And added: "We had been dating a couple of years, and I kept asking when we could get married."
Eventually, Richard budged, and on impulse, he used his free afternoon on December 12, 1991, and flew Cindy to Las Vegas, where they exchanged vows using tinfoil rings at The Little Chapel of The West.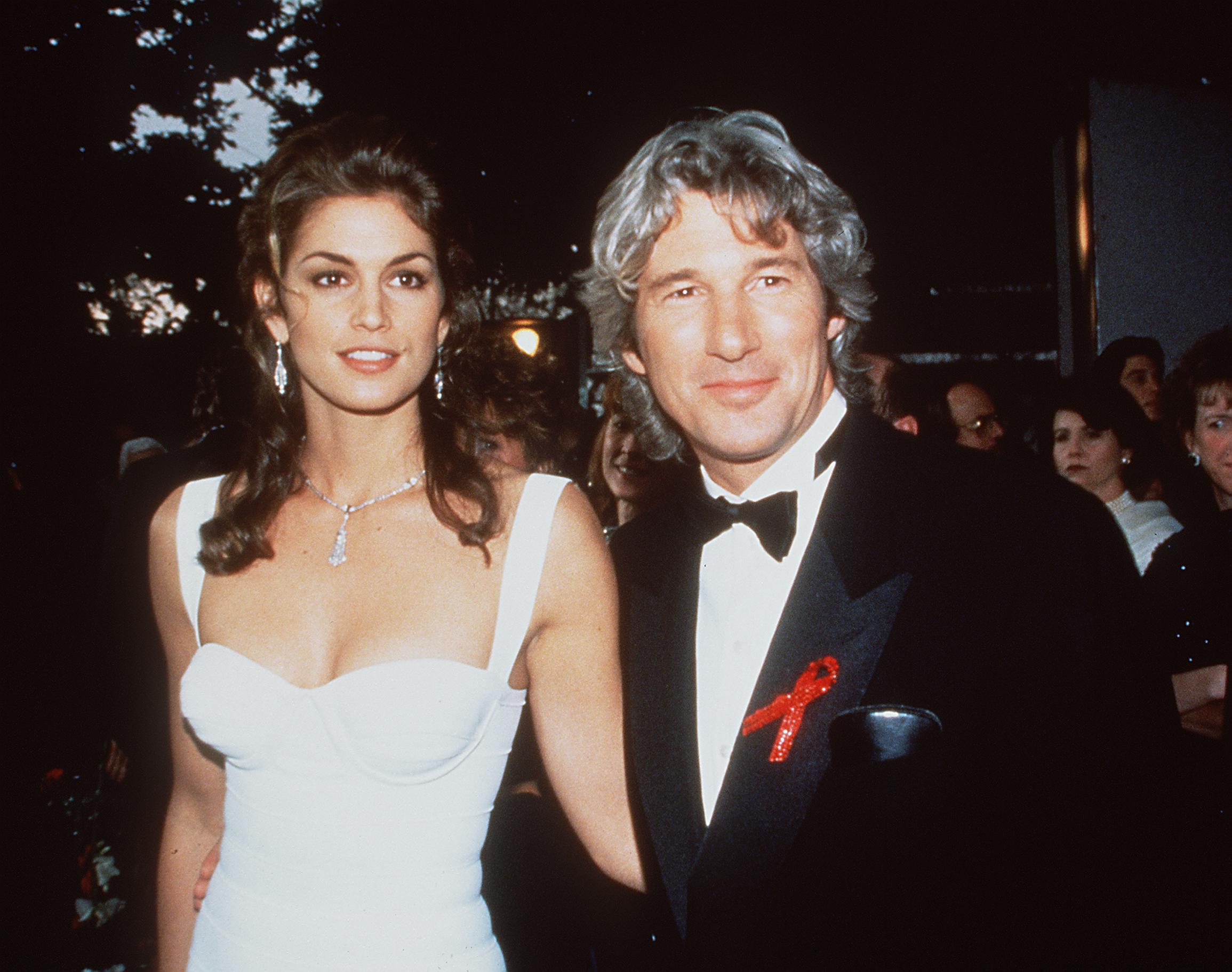 "Herb Ritts was my bridesmaid and photographer, actually," Cindy recalled. "Richard was trying to give me what I wanted…I wore an Armani suit, but I didn't dream of getting married in a navy suit."
Marrying Cindy, Richard confessed to People in 1993, "was the best decision I ever made." However, Richard wasn't counting on the wave of fake rumors they'd have to face.
FIGHTING RUMORS
Although for many people back then, the age gap between Richard and Cindy was an issue, others were more focused on spreading an ill rumor: that both Richard and Cindy were gay, and their marriage was a cover-up.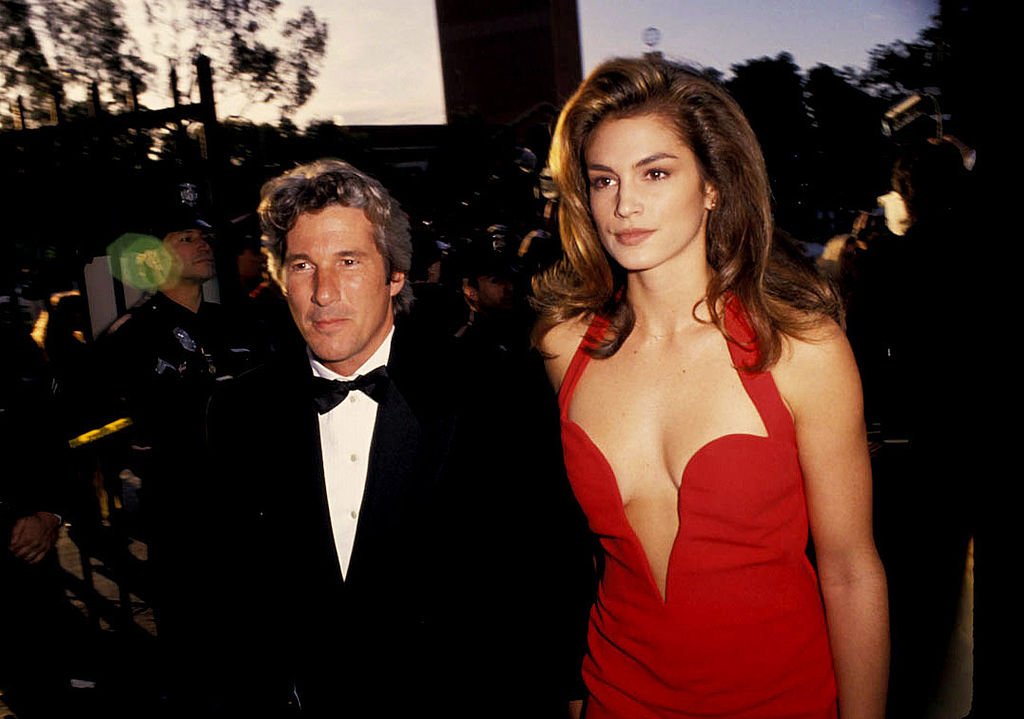 "Considering the number of women he's [been] associated with, when does he have time to be gay?" Crawford joked at the time.
The rumors only intensified when Cindy appeared in a suggestive cover of Vanity Fair alongside out-and-proud lesbian K.D Lang.
And continued Richard accepted a role in "And The Band Played On," a film about the AIDS epidemic in the U.S in the '80s where he gave life to a gay choreographer who had the disease.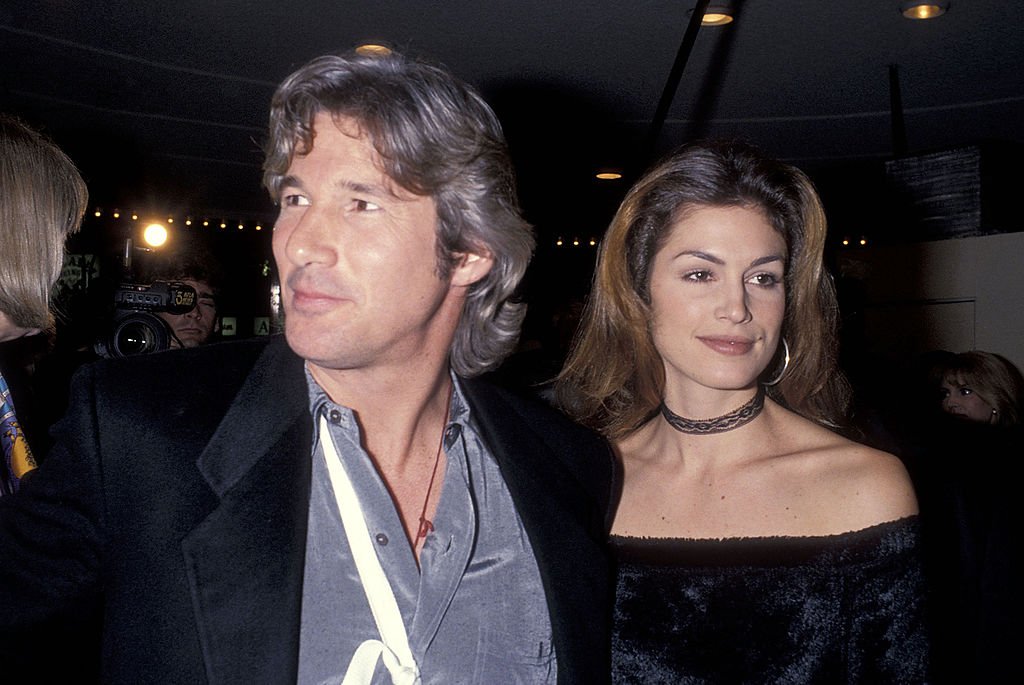 "I don't know anything about any of that," Richard told Deseret News of the gay rumors in 1993. "It's kid stuff. Kids in a schoolyard."
THE FAMOUS AD
Despite the couple's relaxed attitude about the rumors, and their continuous displays of romance when they were out and about, the stories continued.
So, they decided to fight back and in 1994, paid for a full-page ad on The London Times proclaiming their heterosexuality, their commitment to each other, and their desire to build a family. Part of the ad read:
"We got married because we love each other and we decided to make a life together. We are heterosexual and monogamous."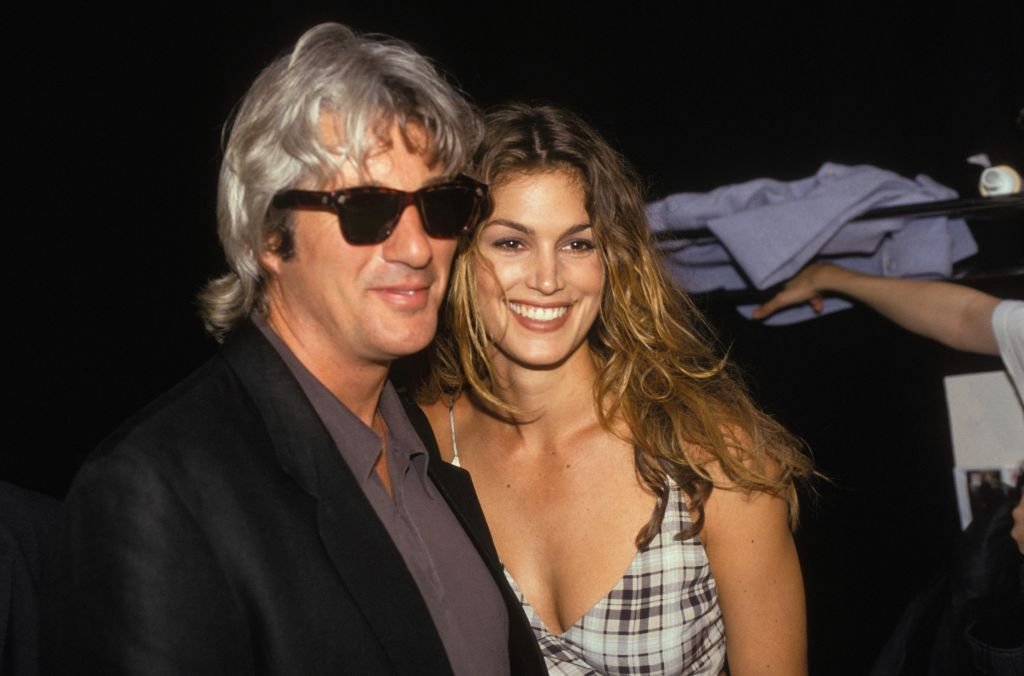 The famous couple also gave a shot out to the many causes they were supporting back then— including AIDS research, gay rights, and ecology—and asked the press to be more "responsible, truthful and kind."
GOODBYE HAPPILY EVER AFTER
Being a supermodel and an actor on demand meant that Cindy and Richard had to spend a lot of time away from each other.
It was the distance, coupled with Cindy's rediscovery of self in her mid-20s, which eventually led the pair to split.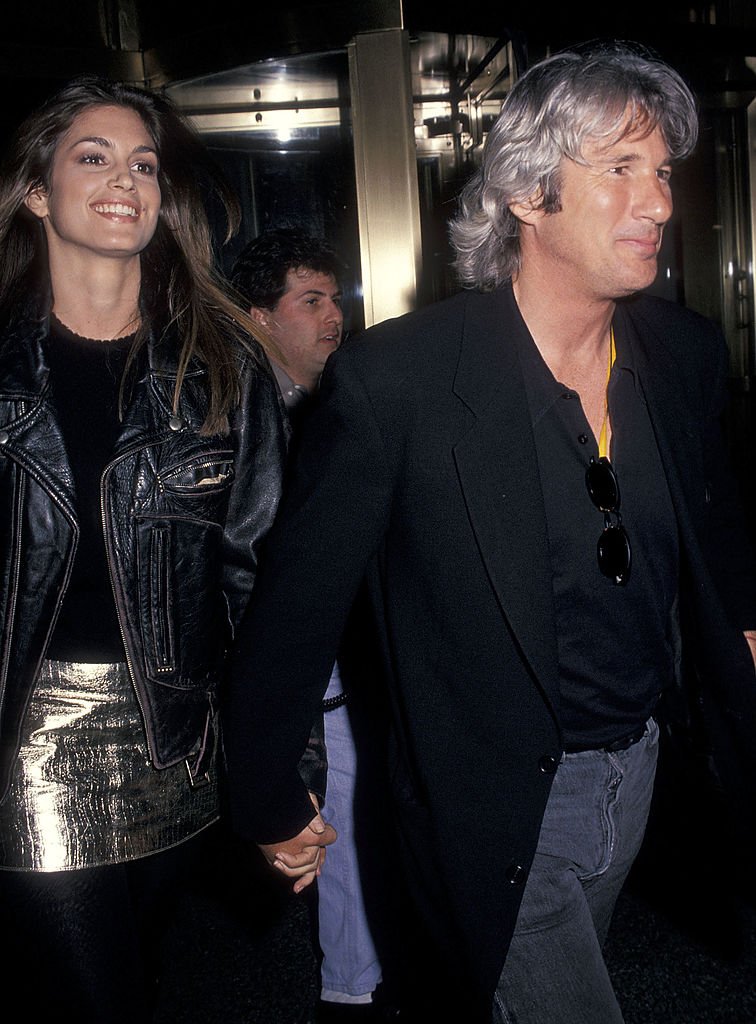 "We didn't spend enough time together," Cindy told People in 1995 after announcing their divorce. "And we're equally responsible for that." She added:
"We thought it would be okay if we just flew in from Paris to L.A. to get together for a night to see each other. It wasn't."
THE AGE FACTOR
Years later, on an episode of "Oprah's Master Class," Cindy looked back into the marriage and reflected on how the age difference did play a role in her separation from Richard.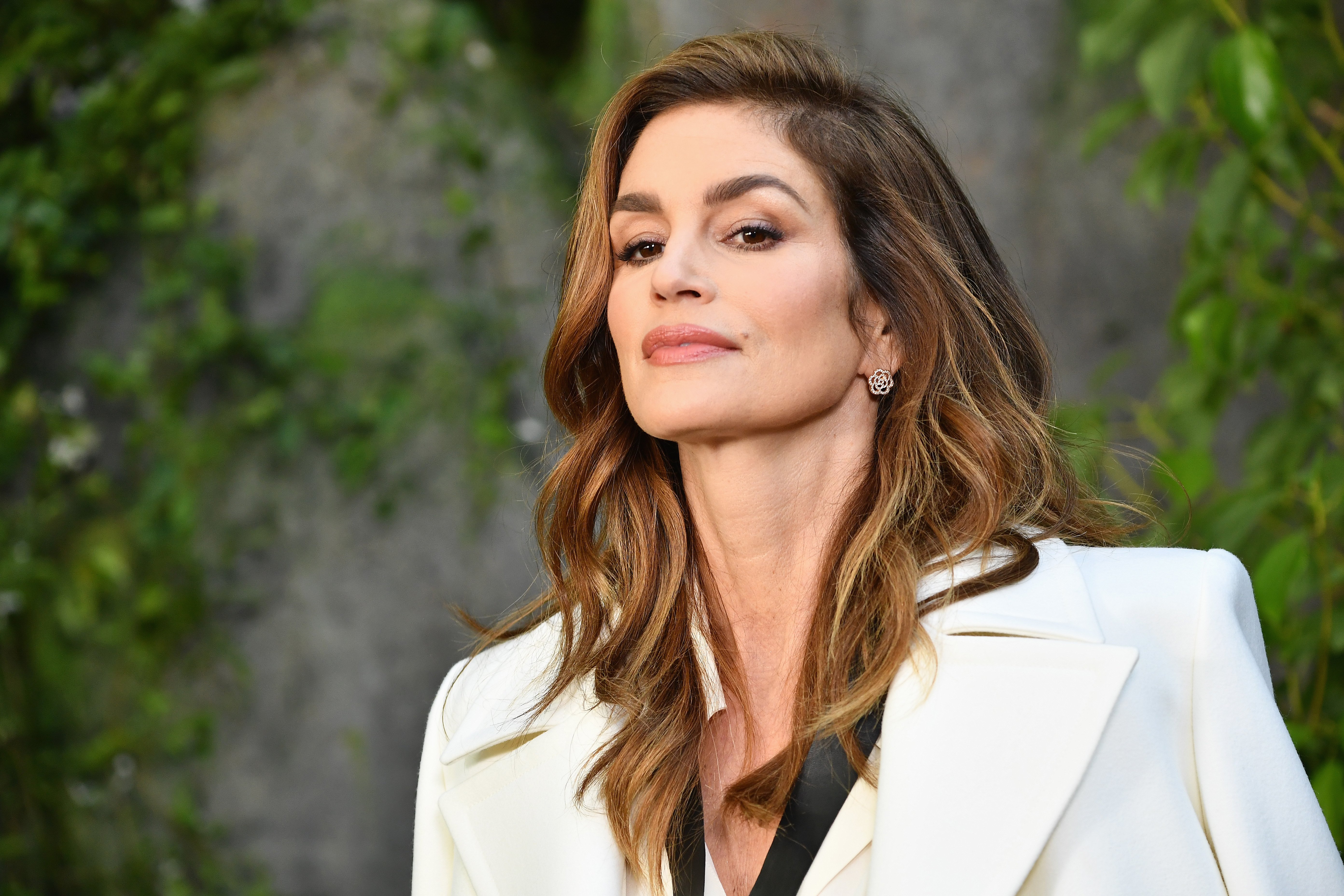 Cindy explained that for women, their twenties mark the time when they start coming into their own, and it's hard to do that while in a relationship, because, as she says:
"What one person might have signed up for, all of a sudden, you're not that anymore."
"I think I was more willing at 22 to be, like, 'Okay, I'll follow,' but then you start going, 'Well, I don't want just to follow —I want to lead sometimes, and I want to walk side by side sometimes,'" she concluded.
MOVING ON
Three years after divorcing Richard, Cindy tied the knot with restaurateur Rande Gerber, with whom she shares two kids: son Presley, 20, and daughter Kaia, 18.
Both kids have followed Cindy's steps into the fashion and modeling industry, and Cindy and Rande are going on 22 years together this year.
Richard, on the other hand, married actress Carey Lowell in 2006, with whom he welcomed son Homer James two years earlier.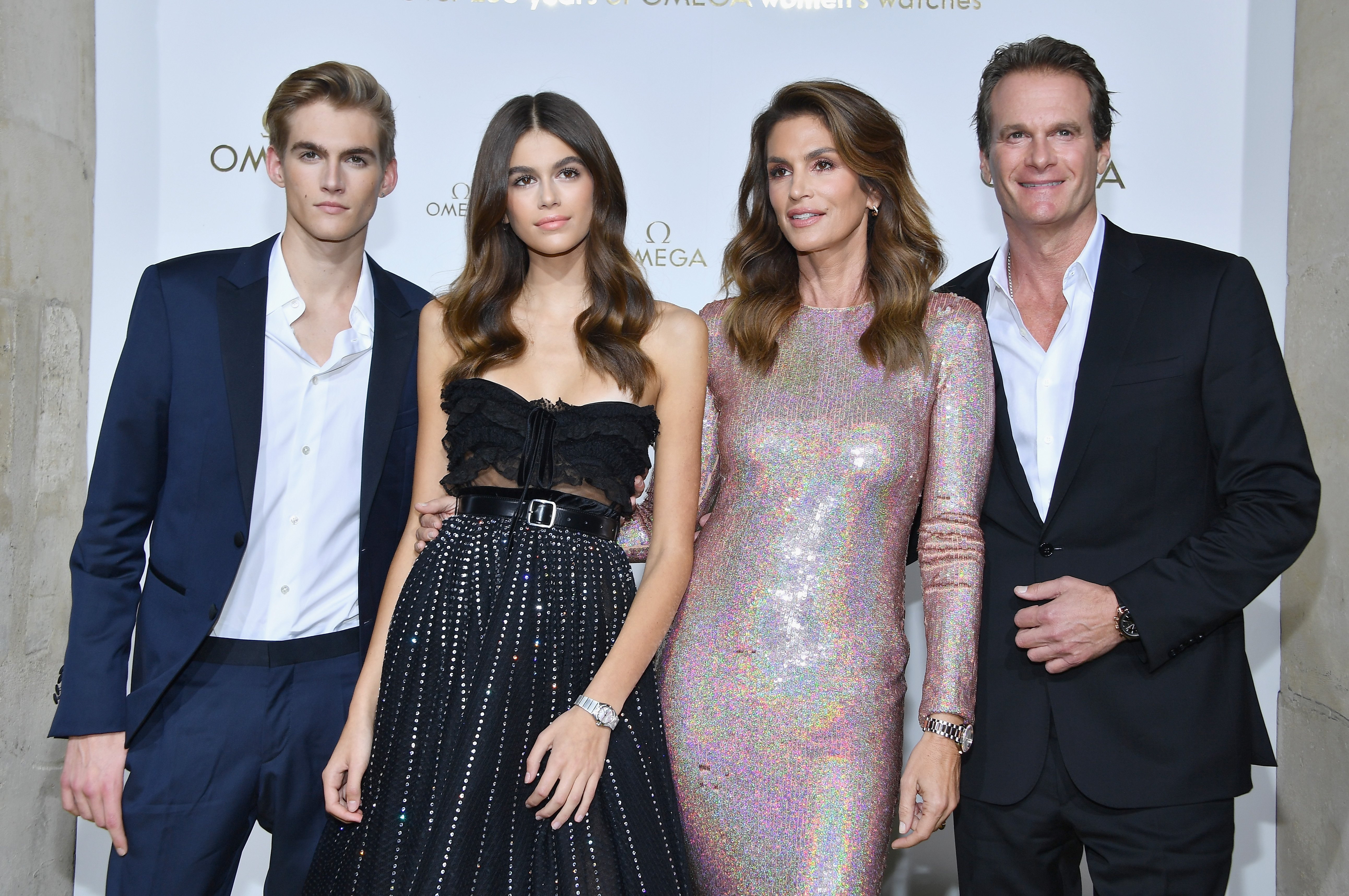 They separated in 2013 after 11 years of marriage, but their divorce settlement was finalized in 2016 after a long battle that reached the New York County Supreme Court.
Richard gave marriage a third try in 2018 when he tied the knot with Spanish activist Alejandra Silva. They welcomed a daughter in February 2019.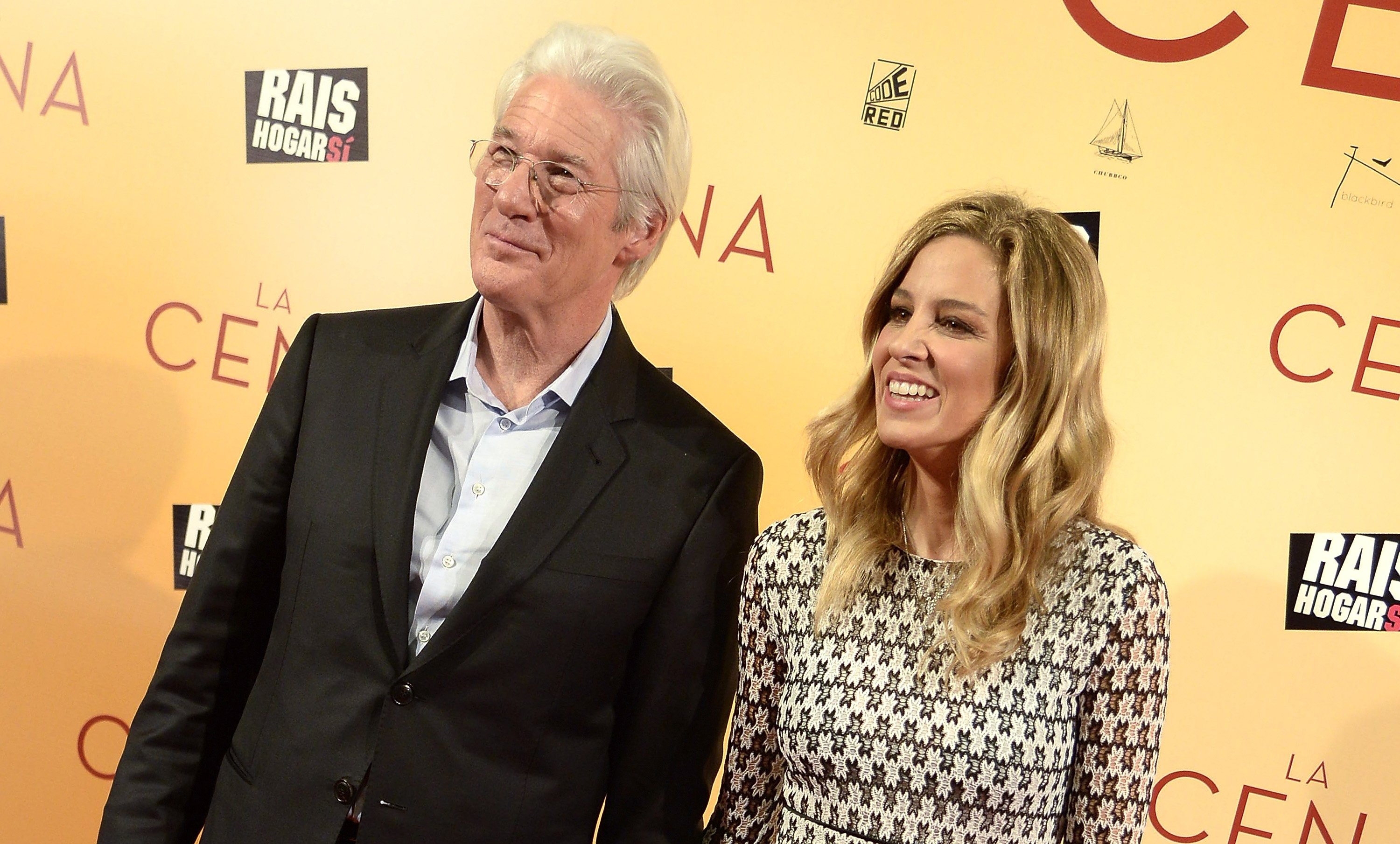 These days, Cindy says she and Richard are back to being strangers, although they're friendly if they happen to run into each other.
"I think it's almost like he's gone back to being, like, 'Richard Gere' again, like a stranger, because we don't really see each other that much," Cindy stated.