Tracee Ellis Ross from 'Black-ish' Dances While Working out on Treadmill Amid COVID-19 Isolation
Tracee Ellis Ross revealed how she passes her time productively in a new clip taken while forced to stay home. The actress described it as a "hot girl quarantine."
Tracee Ellis Ross has always championed for self-care. She has spoken in the past about prioritizing wellness. Thus, even in the midst of her quarantine, she makes it a point to be fit.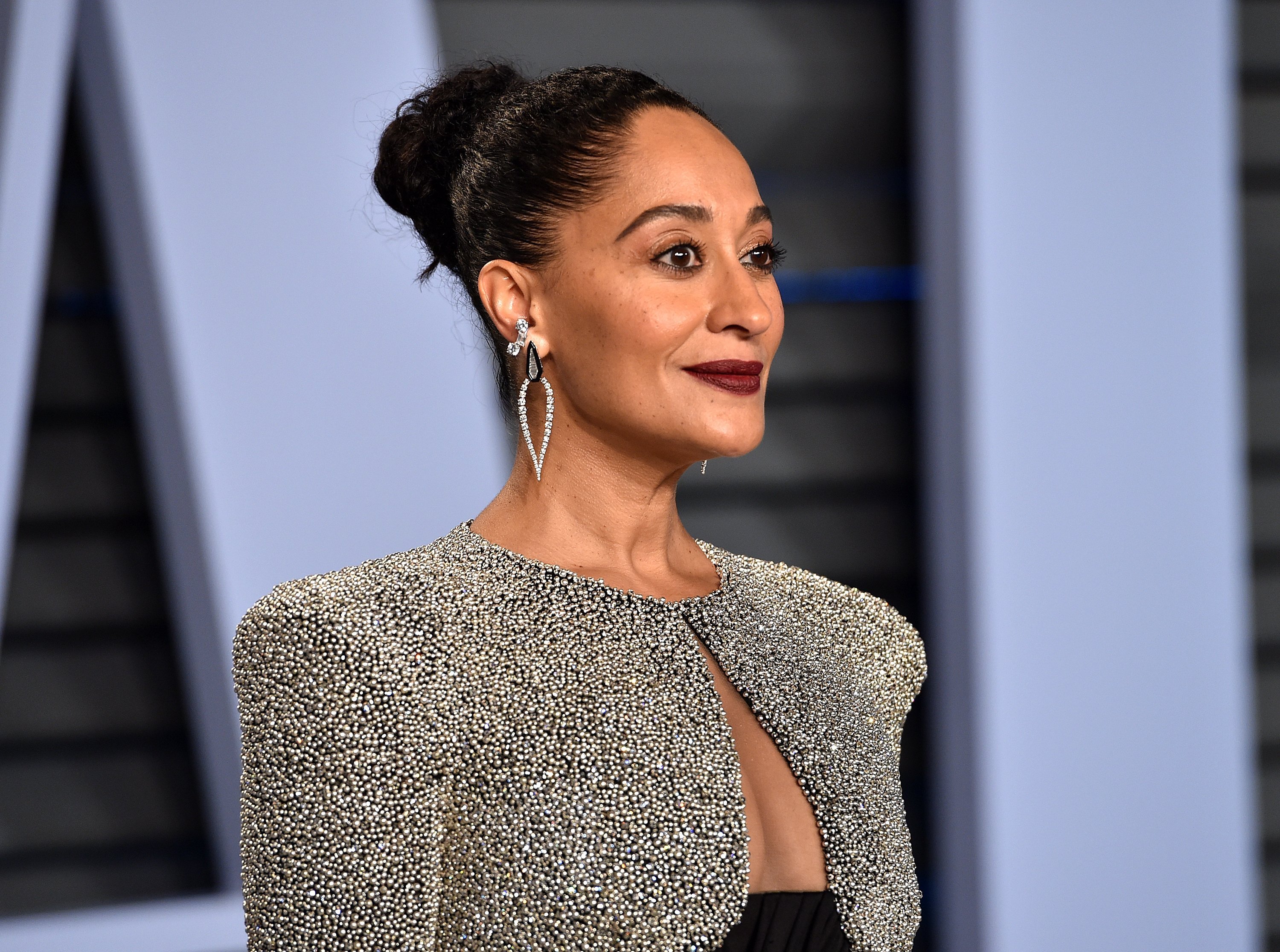 "HOT GIRL" ON QUARANTINE
Tracee recently shared a clip of her working out at home where she energetically walks the treadmill while listening to upbeat music. She snaps her fingers and claps her hands while enjoying the beat, quite an encouragement for others who are also trapped in their own homes.
"Your favorite aunt working on her hot girl quarantine," the actress captioned her clip which had been viewed over 1.7 million times to date. It also received a lot of love from her followers who showered her with heart and laughing emojis.
HER WORKOUT MANTRA
Tracee has always believed in the ability of people to find the strength in them to push themselves to be fit. Last year, she opened up about her workout mantra, "Make space" which she said keeps her going even when things get difficult.
"When it gets really hard, I just think to myself, 'It's not hard, just make space'" she said in an Instagram post while toning her arms in an accompanying clip. "Make space—make space in your body—make space."
HER BIKINI BODY
It's not surprising then that Tracee would look hot in a bikini, just as she did in November during her vacation in Cabo. The 47-year-old flaunted her toned and curvy figure wearing a tiny pink bikini.
"I've worked so hard to feel good in my skin and to build a life that truly matches me and I'm in it and it feels good." 
A month earlier, she also wowed her Instagram followers with stunning poolside photos to celebrate her 47th birthday. In a series of snaps, she displayed her enviable body wearing a printed green bikini and channeling several intimate poses.
"I've worked so hard to feel good in my skin and to build a life that truly matches me and I'm in it and it feels good," she wrote to caption the pics. "No filter, no retouch 47 year old thirst trap! Boom!" the "Black-ish" star added.
THE REVELATION OF HER WELL-KEPT TALENT
The daughter of Diana Ross, Tracee isn't just a wellness inspiration, but she's also a talented actress and a wonderful singer. It took her a while to reveal the latter talent to the public but she recently did in a new film.
In the film, "The High Note," Tracee portrays a musician and it required her to record seven songs. She sampled a clip from the film where she sings one of them during her interview with Oprah Winfrey in the host's "2020 Vision Tour."
As expected, Tracee wowed the audience with her beautiful voice that reminded us of her legendary mother. Tracee admitted, she shied away from singing publicly for fear of being compared to the "Supremes" star. But she finally found the courage now that she's a grown and confident woman.
Her mother approved of her performance and was driven to tears when she heard it. She was also thankful that Tracee finally opened up her voice to the world.