Charles Barkley Reportedly Tests Negative for Coronavirus after the NBA Legend Experienced Flu-Like Symptoms
NBA Legend Charles Barkley has been feeling ill in the past couple of days, but test results sent back to him claim he is negative for Coronavirus. 
COVID-19 or Coronavirus is spreading around the world at such a terrifying pace, and people continue to fear for their safety especially after exhibiting symptoms that could lead to the highly-contagious virus. 
Charles Barkley was tested for Coronavirus last week 🙏https://t.co/7XPJRC1sG0

— HotNewHipHop (@HotNewHipHop) March 24, 2020
CHARLES BARKLEY EXHIBITED SYMPTOMS
Charles Barkley was worried he had COVID-19 after experiencing symptoms while working on "Inside The NBA." To make sure, he took a test on March 12 and informed his show crew that he's decided to self-isolate to make sure he doesn't pass on the symptoms to anyone else. 
The NBA was ultimately postponed due to Coronavirus, after multiple players tested positive.
Charles Barkley negative for #COVID19 https://t.co/xzpdVM7haP

— ABS-CBN News (@ABSCBNNews) March 24, 2020
REVEALING HIS TEST RESULTS
When speaking to his crew on "Inside the NBA," he revealed that he was in New York, a hotspot for where the Coronavirus could be rampant. When he went to Atlanta, he fell ill and decided to take the precautionary measures that he did. 
Thankfully, the COVID-19 test came out negative. The 57-year-old added that he is feeling much better now, and thanked his supporters for sending him love and prayers throughout his Coronavirus scare. Now, he urged others to take care of themselves to ensure their own well-being. 
Turner Sports statement on behalf of Charles Barkley: pic.twitter.com/zAaVr7Nt1R

— TurnerSportsPR (@TurnerSportsPR) March 23, 2020
NBA AND THE CORONAVIRUS
The NBA was ultimately postponed due to Coronavirus, after multiple players tested positive. It all began when all-star Rudy Gobert started exhibiting symptoms, which he then-jokingly passed on by touching all the microphones in the room when he was being interviewed.
Shortly after, his test came out positive. A couple of days later, his Utah Jazz teammate Donovan Mitchell confirmed that he, too, got the virus. Since then, the likes of former MVP Kevin Durant, Christian Wood of the Detroit Pistons, Marcus Smart of the Boston Celtics, two players from the Los Angeles Lakers, and three other players from the Brooklyn Nets tested positive for the virus.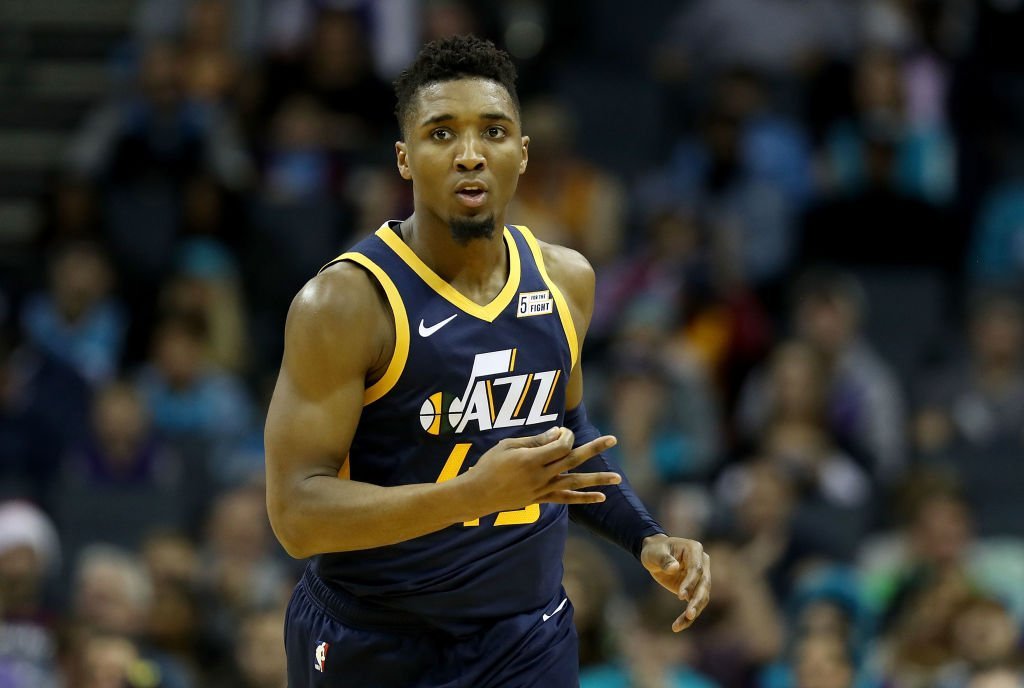 SELF-QUARANTINE IN THE MIDST OF COVID-19
Aside from players, there are also members from the organizations of the Philadelphia 76ers and the Denver Nuggets that tested positive for the Coronavirus. 
Due to the long "waiting time" for the virus to show symptoms, many more are expected to have contracted the virus throughout the beginning of this NBA season, and the players and organizations remain in self-quarantine with their families to try and stop the spread. 
We at AmoMama do our best to give you the most updated news regarding the COVID-19 pandemic, but the situation is constantly changing. We encourage readers to refer to the online updates from CDC, WHO, or Local Health Departments to stay updated. Take care!