Christy McGnity Fans Send Prayers to 'Little Women: LA' Star after Death of Newborn Who Was Born 7 Weeks Premature
Christy and her boyfriend Gonzalo, who lost her daughter two weeks old, Violet Eva, who was born prematurely, are mourning her loss, and their fans are reaching out to them, offering prayers, well wishes, and comfort.
The loss of a child is devastating. The fact that new memories can no longer be made has a way of crippling the heart and sending one into a spiral of despair.
While the moment can be a trying one, it is comforting to note that there are people who have one's best interest at heart. These include friends, families, and fans.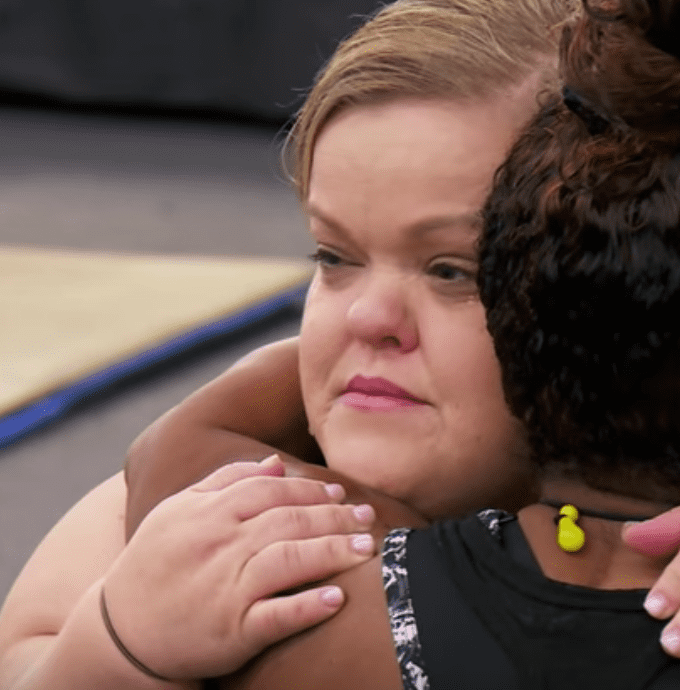 Reality TV star Christy McGinity has the prayers of fans backing her in this trying time. Following the statement released to People, fans took to Facebook to send prayers, love, and light to Christy after the heartbreaking loss. Someone said:
"Omg. I'm so very sorry for your loss. I've been watching you document the progress on your personal page. My heart breaks for you all."
Others also expressed their sadness over the loss of Christy's little girl urging her to take time to heal and deal with the loss irrespective of how sad it might be.
While some expressed how heartbreaking and sad the news was, others sent positive thoughts and vibes to the couple, urging them to see the positive side of things despite how hard it might seem.
Violet was born prematurely at 33 weeks.
Some other fans shared their experience, stating that they also had babies born prematurely and are scared of what the outcome might be. 
They urged others to pray for them as they were trying to cope in this trying time. Christy and Gonzalo, who made the news about the loss known in a statement to People, expressed that they welcomed prayers and thoughts although they would appreciate if their privacy was respected. They also revealed:
"It is with our deepest sorrow that we send our baby girl Violet Eva Carazo to play with the angels. We were able to spend two weeks with our sweet baby girl..."
The couple who first announced their pregnancy last Septemeber have often documented the progress via their social media handles intimating fans on the ups and downs encountered.
Sometime in February, Christy wrote that she was having contractions and felt her baby was not ready to be born. A few weeks after, Violet was born prematurely at 33 weeks.
Christy was initially married to Todd Gibel. The couple got married in 2014, but Christy filed for the annulment of the marriage in 2019 after getting a restraining order.
Christy, who happens to be a mother to two children Trenton and Autumn, might be experiencing a loss, but hopefully, her heart heals and the prayers of the fans cloak her in comfort.