US Weekly: Bella Thorne Gets Candid about Having to Perform in Swan Mask and Costume on 'The Masked Singer
Bella Thorne tells all about her experience on the FOX reality series, "Masked Singer." Thorne details the experience in an exclusive interview with Us Weekly. 
The former Disney Channel star recounted the discomfort of being fully covered during rehearsals and ending up being "really sweaty, really quickly."
"Masked Singer" Costume
Thorne, 22, chose to be disguised as a white swan on the show. She attributed the costume to the titular lead from the Twilight Saga Series, Bella Swan, who she shares a first name with. 
Thorne attributed her success on the Fox show to the years of training she had undergone for the Disney Series, "Shake It Up." 
Her clues for the panelists and audience included vampire fangs and a shaking thermos. The fangs were to represent her record label "Filthy Fangs" and the thermos was an ode to her starring role in Disney Channel's "Shake It Up."
Rise to fame
Starring alongside Zendaya in the Disney Channel Series, "Shake It Up" was Bella's big break. Though starting with no professional dancing experience Bella played one of the leads in the show. 
The demands of the show meant Bella was in dance classes almost every day of the week during the airing of "Shake it Up." She used what she learned to wow the judges on "Masked Singer."
Thorne attributed her success on the Fox show to the years of training she had undergone for the Disney Series. She also expressed gratitude to Fox for giving her multiple opportunities to reach young people.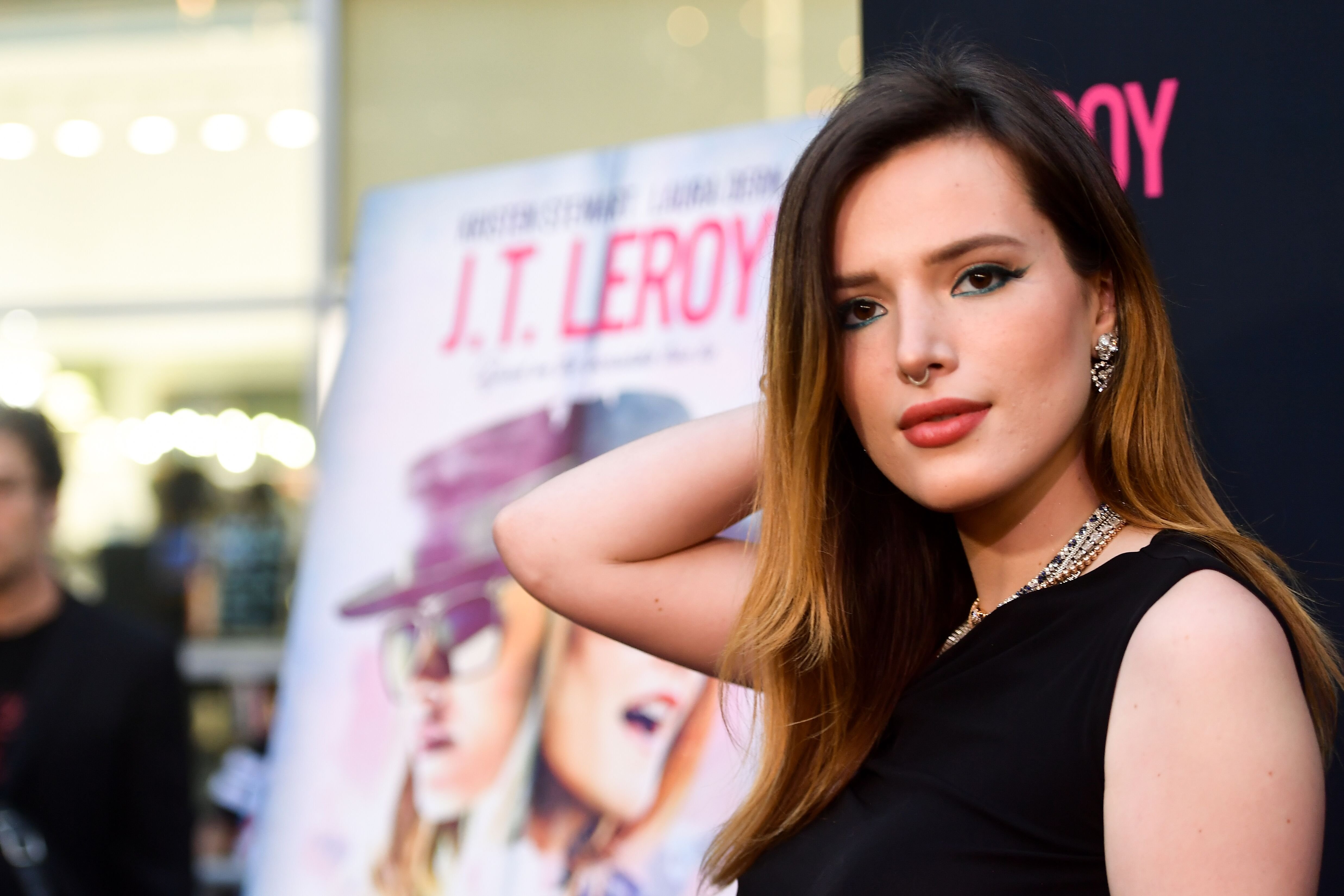 Advocate for youth
Thorne has used her fame to spread awareness for the reading and writing disability, Dyslexia, which she suffers from. She embarked on the remarkable feat to write a novel starring a Dyslexic lead to show that:
"If I'm Dyslexic and I can write a book series then don't let anyone tell 'you can't.' That's just not true."
Her advocacy extends to feminism and the LGBT community as well as she identifies as a bisexual who finds fellow Disney Channel Alum, Demi Lovato, to be "pretty toasty."
Blackmail gone wrong 
For Thorne, life is not always as easy as it looks. Just last year she tearfully slammed Whoopi Goldberg for her comments on the nude photo saga the young actress underwent. 
The star was being blackmailed by hackers and instead of conceding to their demands, she posted the nude photos herself on her twitter.
She described this as her gaining power over them. She is one to watch out for because she always finds a way to prevail.