Kenny Rogers Was a Father of 5 Kids — Meet All of Them
Legendary country singer Kenny Rogers may have passed, but his legacy lives on through his children. He was a father to five children from different marriages.
On March 20, 2020, the "Through the Years" singer died of natural causes. News of his death sent shock waves around the world.
With his death also came more interest from fans to know his children more. The late singer loved sharing family photos on Instagram, including one of him sitting on the couch with his teenage sons and wife Wanda Miller.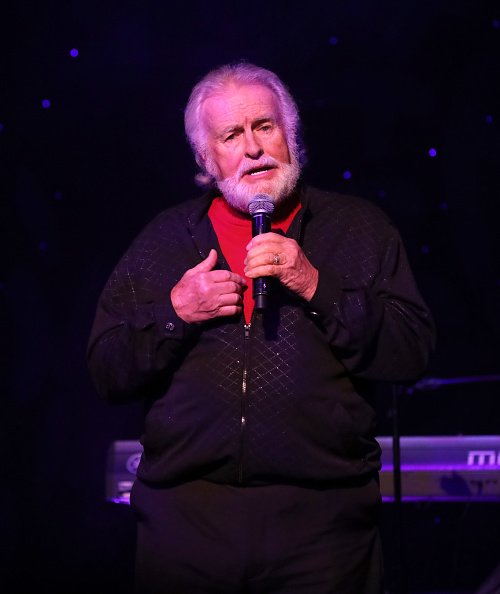 HAPPY FAMILY LIFE
The country crooner shared the sweet snap on his birthday. "Thank you all so much for the birthday wishes!" he wrote in the caption. "I've had a great day at home with my family, and we're about to cap it off with dinner and a movie!"
Wanda herself is social-media savvy. She shared one photo on Instagram of her observing Easter with their family and friends.
Rogers and Wanda are parents to twins Justin and Jordan. They are Roger's youngest children, whom he and Wanda welcomed in 2004, as reported by Closer Weekly.
FIRST MARRIAGE, FIRST CHILD
Rogers, who had been married five times, also had three older children. The singer became a first-time father with the birth of his eldest child, daughter Carole, in 1958.
Rogers shared Carole with his first wife, Janice Gordan. The couple ended their marriage through a divorce in 1960, when Carole was two years old.
Parton collaborated with Rogers for 30 years.
MUSICALLY INCLINED SECOND CHILD
The singer's second child, Kenny Jr., was born during his third marriage. He welcomed Kenny Jr. with his third wife, Margo Anderson, whom he married in 1964.
Prior to Anderson, the "Coward of the County" singer was married to Jean Rogers. Their marriage lasted only three years.
Kenny Jr. followed in his famous father's footsteps. He worked as a composer on movie soundtracks for "Get Him to the Greek," as reported by Pop Culture.
Kenny Jr. also produced an album titled, "Yes – No/Maybe," in 1998. Inheriting his father's love of the limelight, Kenny Jr. appeared in a few TV shows and movies, too.
Rogers' third child arrived in his life in 1982. Then married to his fourth wife, Marianne Gordan, Rogers welcomed son, Christopher.
Rogers and Christopher appeared to be very close. Christopher is often seen in the late singer's Instagram photos.
The legendary singer's passing was a piece of deeply sad news not only for his family and fans but also for his colleagues and friends in the music industry. One of them is the iconic singer Dolly Parton.
Parton collaborated with Rogers for 30 years. While they showed chemistry on and off stage, Parton clarified that nothing romantic ever happened between them.