Remy Ma's Daughter Reminisce & Husband Papoose Melt Hearts Playing Video Games in Matching Pink Headwear
Remy Ma shares an adorable video of her one-year-old daughter Reminisce Mackenzie having fun with her daddy and fans react.
The cute video Remy Ma posted featured the little girl sitting on her father's thighs while she paid rapt attention to figuring out how, precisely, the video gamepad worked.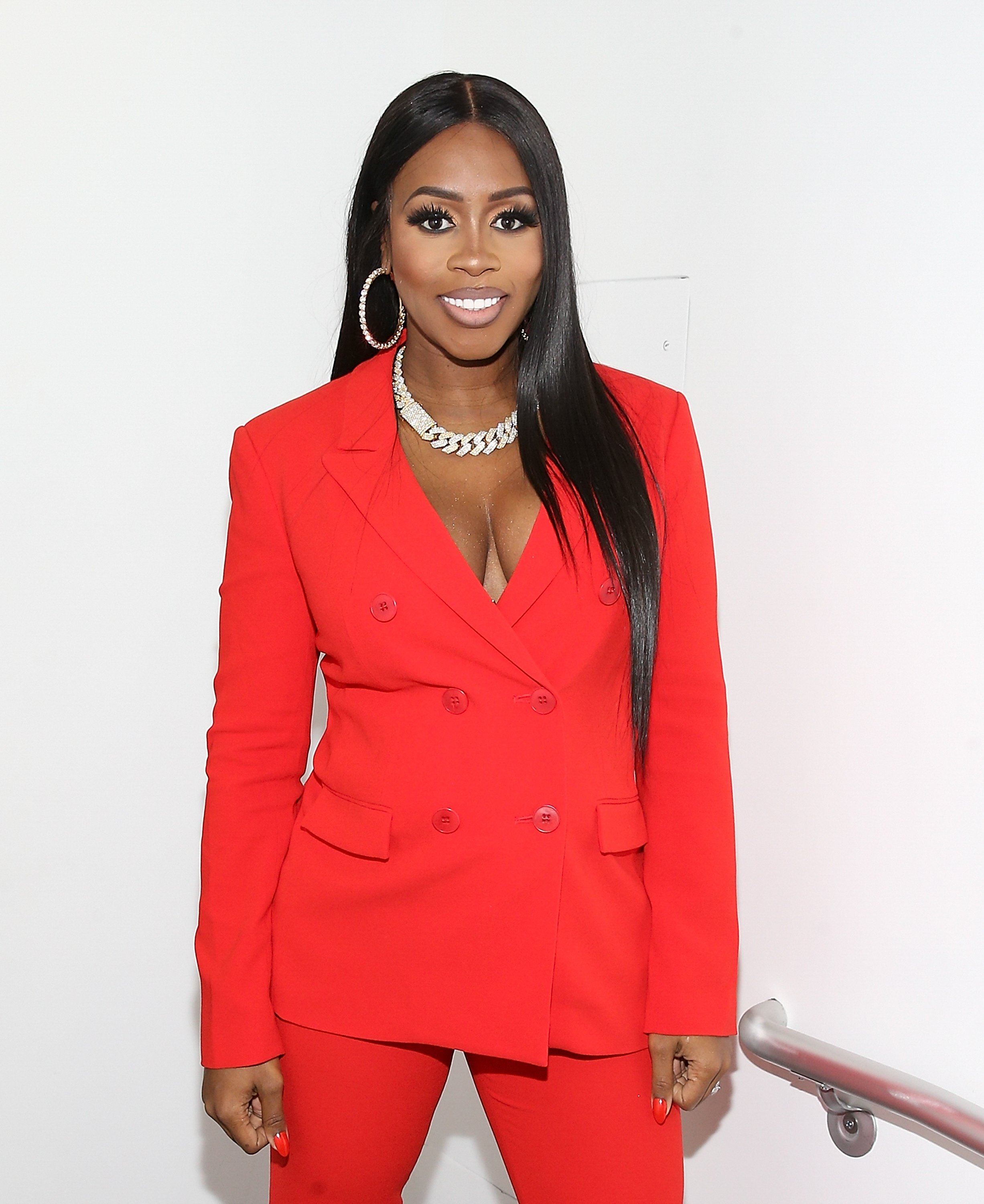 Both Daddy and daughter were bonding while playing videogames, and with the girl's mother behind the camera, the family was complete. Captioning the cute video, the rapper wrote:
"Y'all have to see him in here ...Got my baby throwing air punches...when the next opponent comes on."
The father and daughter duo were playing a riveting "Punch-Out" game on Nintendo, and the little tot gave more than a little vocal support, clapping in excitement when they won. 
The proud mother added that she was sure that by the time they got to Mike Tyson, her baby would be a professional.
The video was just an insight into how the family had been spending their quarantine period, turning it into quality family time for all of them.
Fans reached for the comment section, to gush about the father and daughter. Dressed in a cute onesie and a pink hair bonnet that matched Papoose's durag, the little tot, stole the hearts of many viewers.
Other comments appreciated the city skyline view that the family's room peered over. Remy Ma and her husband, Papoose, never fail to show off their amazing baby girl and always leave fans fawning.
The "All The Way Up" rapper often takes to her social media to share precious moments with her family, especially little Reminisce. 
Reminisce is her mother's "mini-me" and her parents' golden child.
In a Sunday afternoon snapshot of Remy and her daughter, the mother rocked a makeup-free face while the little girl sported an all-Burberry outfit. Captioning the sweet picture, Remy Ma wrote:
"Me and my bestie #Reminisce #RemyMa."
Fans immediately gushed in their comments and noted how much the mother and daughter looked alike. Papoose and his wife welcomed their daughter in December 2018, and the couple took to Instagram to announce her birth, referring to her as "The Golden Child." 
The girl is often referred to as her mother's "mini-me." Some four months after her birth, Reminisce's mother explained on social media, why she and her husband often called the toddler their "Golden Child." 
In the video, the rapper shared that she had her daughter in her arms. The 4-month-old mimicked her mother, saying, "hi." The happy mother then explained that she was their "Golden Child" because of how smart she had proven herself to be.
It is clear that both parents of the precious girl dote on her genuinely, and they never hesitate to shower their little bundle of joy with love and gifts.