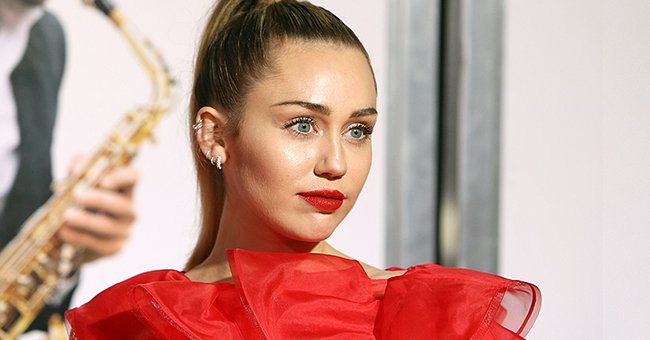 Shutterstock
Miley Cyrus & Cody Simpson Adopt New Puppy Amid the Coronavirus Pandemic
Miley Cyrus and new beau Cody Simpson share an adorable selfie with their new pup, "Baby Boy Bo." Cyrus, 27, adopted the rescue amid the Coronavirus outbreak and is enjoying family time.
The Hannah Montana star and her Australian singer boyfriend Cody Simpson adopted a rescue pup and named him Bo, short for Rainbow, and after Miley's father Billy Ray Cyrus who was called Bo in high school.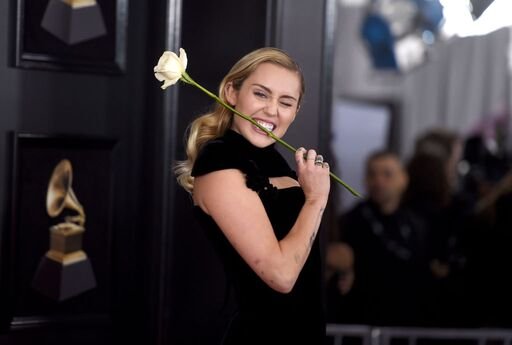 Miley Cyrus at the 60th Annual GRAMMY Awards | Photo: Getty Images
"It's incredibly difficult to make smart decisions while panicking, but think twice before following the fear and being inconsiderate. There is enough to go around if we take care of one another. This is a beautiful time to LEAD!"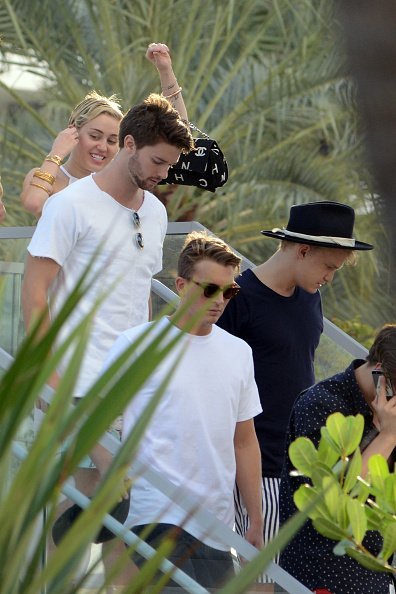 Miley Cyrus and Cody Simpson were sighted at La Cote in the Fontainebleau Miami Beach Florida | Photo: Getty Images
She has started a Livestream series called Bright Minded. In the show, Miley videocalls other celebrities and has conversations with them live.
Miley's response to COVID-19 has been calm and responsible. She canceled her World Tour Bushfire Relief concert for the victims affected in Australia so she could protect her crew and herself.
Cyrus has been on the frontlines using her platform to implore fans to remain calm and think of others. After canceling the show she committed to donating to the relief of the victims.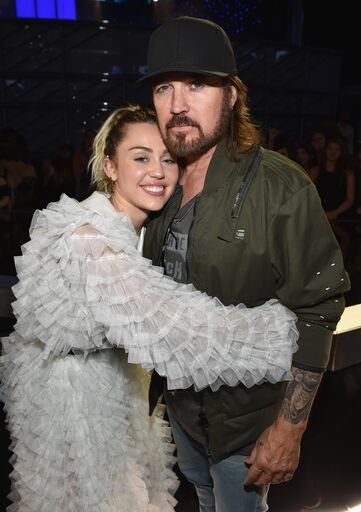 Miley Cyrus and Billy Ray Cyrus at the 2017 Billboard Music Awards | Photo: Getty Images
After being married to Liam Hemsworth for less than a year the two went their separate ways and it was quite a difficult time in the young songstress's life. She is however happy that it was finally settled.
"I just, I feel like I connected more with the outside world inside than I did on the outside."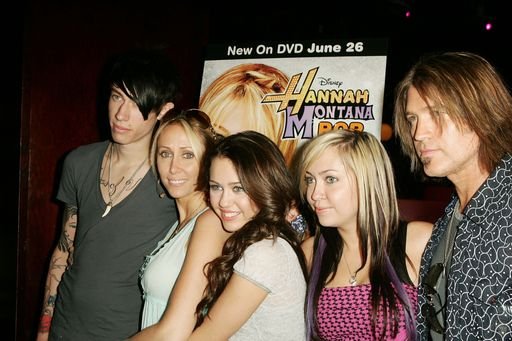 Trace, Leticia, Miley, Brandi, and Billy Ray Cyrus celebrate the release of Miley's new DVD "Hannah Montana 2" at Hollywood & Highland | Photo: Getty Images
Cyrus is imploring fans and everyone to not panic and to not horde food. She has asked everyone to look after each other during this difficult time and care for the next person.
The star is afraid that if people panic buys too much food there won't be anything left for those who will really need it meaning society will have an even bigger problem at hand.
Please fill in your e-mail so we can share with you our top stories!