Tamera Mowry Cuts Husband Adam Housley's Hair in New Video Amid Self-Isolation, Fans and Celebs Weigh In
Star actress Tamera Mowry-Housely took charge of grooming her hubby's hair on video, and fans shared their thoughts on the job done.
It seems reality star, Tamera Mowry, is ready to learn new things now that the self-quarantine policy has helped create enough time.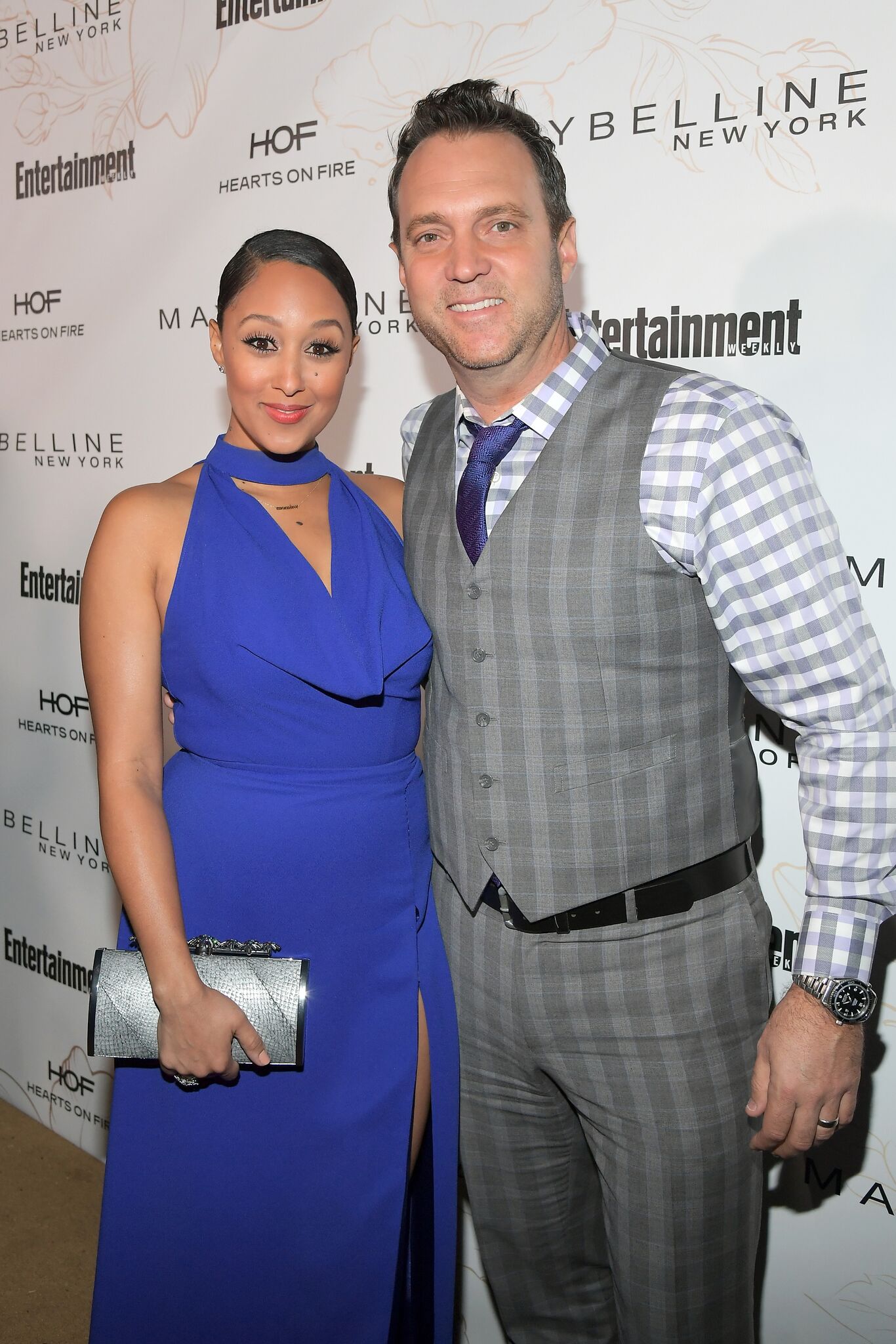 Not only is Tamera enjoying more family time, but she is also trying her hands at things she hasn't done before, and this must be exciting for the "The Real" co-host.
Mowry revealed that her spouse had been accused of being racist because of where he once worked.
In one of her Instagram shares, Mowry-Housley put up a video where she helped her hubby, Adam Housley, with a haircut. Since there's a lockdown on movements in the city, the former child star decided to be her spouse's barber. 
The video shared showed her holding out tresses of Adam's short hair while working at it with a small scissors. The whole family seemed to be in the kitchen while Adam sits on a high chair with a blue towel wrapped around his body. 
Mowry, who tries to concentrate on her hubby's hair, declared loudly that she was nervous while her partner gave her instructions on what to do. The "Twitches" actress wrote in her caption:
"Guys, I'm trying to cut Adam's hair. Seriously shout out to all the hairdressers! This is hard work …"
Although Mowry-Housley wasn't sure if she did a good job, some fans gave her reassurance. A fan threw in a joke saying "Not a lot to cut." Adam caught the whiff and replied to the fan "Not all of us can wear a wig."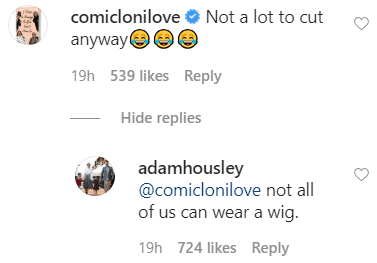 Others felt she used the wrong scissors to which she defended herself, making it known that it was the only scissors available.
The Mowry-Housley household is a fun-loving one, but when it comes to standing firm for her loved ones, Tamera makes sure to be assertive.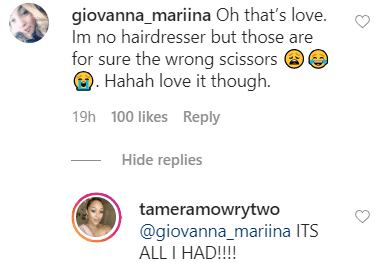 As reported by People, the mom-of-two once defended Adam against some comments made about him.
While on her show, "The Real," the ever real Mowry revealed that her spouse had been accused of being racist because of where he once worked. She said on the show: 
 "I'm gonna look in that camera right there and let everybody know my husband is not a racist."
Following the recent stay-at-home order, it's been quite difficult getting to the hair salon or other grooming centers.
Essence, however, shared that the "Sister Sister" star doesn't mind not being able to visit a hairdresser as she sported her grey hair in a new picture.
Her face looked radiant while the sprinkles of grey in her hair stood out in a classy way. When it comes to motherhood, it seems the TV personality already has her fill of kids.
According to Oprah Mag, the star mom divulged on an episode of "The Real" that she was done having kids.
According to Tamera, what was left was bringing them up the right way. She also added that parenthood was not for the faint-hearted.