Toya Wright Posts Touching Tribute to Her Mother-In-Law on Her Birthday
Toya Johnson made sure to greet her fiancé Robert Rushing's mom for her birthday, sharing a sweet message on Instagram for the rest of her fans to see. 
Toya Johnson and Robert Rushing are headed for marriage, and the proud bride-to-be showed off the loving relationship she shares with Robert's mom, who just turned another year older.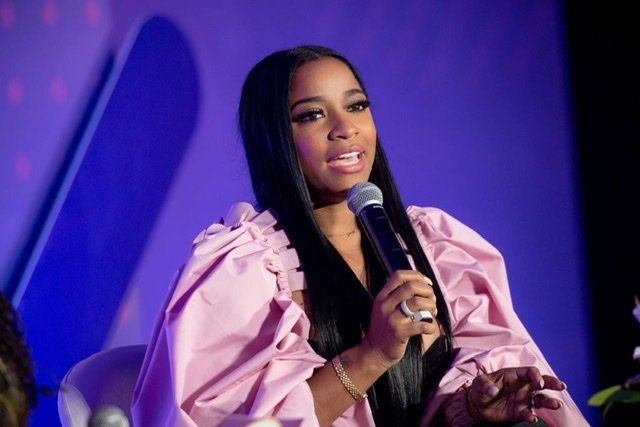 CELEBRATING MRS. SHIRLEY'S LIFE
Sharing a picture of little Reign being held by her grandmother, Toya revealed how loved "Mrs. Shirley" has always made her feel, and how she wants to reciprocate that most especially on her birthday. 
"You are such a wonderful grandmother, and you are an even more spectacular mom. Nothing compares to how awesome a mother-in-law you are though."
TOYA'S PLANNED MARRIAGE TO ROBERT
Toya recently changed her last name from "Wright" to "Johnson," bringing back her maiden name prior to her marriage to Mickey "Memphitz" Wright. This is the first time she's using her last name since 2004, prior to her first marriage to Lil Wayne where she was referred to as Toya Carter. 
Now that she's about to get married a third time, she wanted to do so by using her real legal name before she becomes Toya Rushing. She and her boyfriend Robert got engaged in November. 
CELEBRATING REIGN'S 2ND BIRTHDAY
It is unclear whether or not Robert and Toya have actually gotten married, especially since she already calls Mrs. Shirley her mother-in-law. Nonetheless, the happy couple has been focusing on raising their daughter, who recently turned two. 
For the adorable little girl's 2nd birthday, her parents organized a birthday photo shoot and party for her, and it looked like a blast. Of course, they also shared sweet messages for her on Instagram, saying:
"You have been in our life for only two years, but you've already given me a lifetime of love and happiness! Happy second birthday, my little princess!"
Aside from Reign, Toya has an older daughter named Reginae, a reality TV star and celebrity on her own right. She is Lil Wayne's daughter as well, and she shares a close relationship with both her parents.