Meghan Markle to Narrate New Disney Nature Elephant Documentary Following Her Royal Exit
Prince Harry and Meghan Markle have had some months to prepare for life after their exit from the royal family. Details are now coming out about how the soon-to-be-ex royals will be spending their time. 
Earlier this week, Disney announced the release of "Elephants," an original movie that is narrated by Meghan. Per the Twitter announcement, the film will begin streaming on DisneyPlus, a streaming service, from April 3.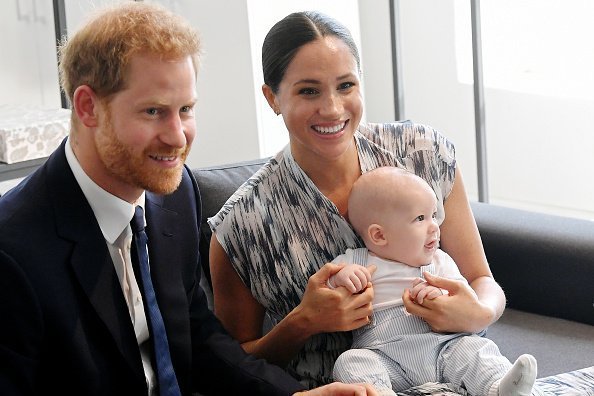 The movie finally answers the question of what the royals will do and how they will earn money. While their philanthropic efforts have always been a priority, several people have questioned how they will live and what jobs they'll take on. 
There have also been rumors that the Duchess has hired an agent and is looking for projects. However, no one seemed to know what her first post-royal, non-charitable project would be.
Reports confirmed that she agreed to voice the project after seeing the footage, and she did the entire thing last autumn in London. 
Meghan has also announced that her fee for the movie will be going to her charity. Specifically, she mentioned the Elephants Without Borders charity — a non-profit that enhances wildlife conservation and the reduction of poaching around the world. 
A little bit of endorsement from Prince Harry doesn't hurt.  
Disneynature's Elephant, an Original Movie narrated by Meghan, The Duchess of Sussex, starts streaming April 3, only on #DisneyPlus. pic.twitter.com/hOvpGvA4kj

— Disney (@Disney) March 26, 2020
The announcement is coming fresh off the heels of reports that Prince Harry might have helped to get her the role. 
Video footage recently emerged, showing the Prince and Bob Iger, the chief executive of Disney, discussing at the London premiere of last year's animated hit "The Lion King." 
As pundits opined, it would appear that the Prince was pitching his wife to the Disney boss. In the video, he points to his wife while asking Iger, "You do know she does voiceovers?"
Iger looks somewhat surprised at the news and adds that he and his company would love to engage the Duchess in a role. He says,
"We'd love to try. That's a great idea."
At least, it's great to see that Meghan will be doing what she loves once more. She is reported to be feeling much better with her life in Canada with her family — much removed from the chaos of London and the royal family drama.