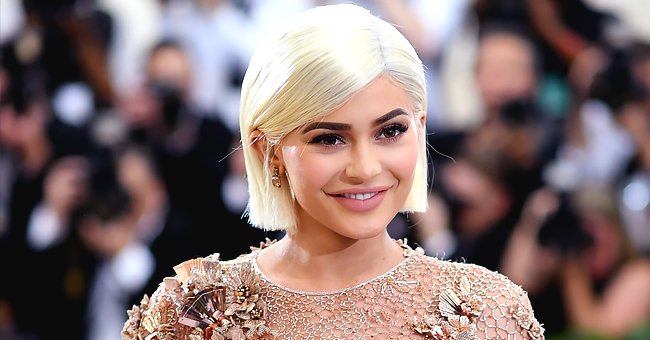 Getty Images.
Kylie Jenner Shares Photo of Daughter Stormi That Makes Her Happy Amid Quarantine
Kylie Jenner shares what makes her happy while self-isolating amid the coronavirus pandemic - and it has everything to do with her adorably bubbling daughter Stormi.
The 22-year-old Kylie Cosmetics owner is enjoying quality time with her 2-year-old tot Stormi even though her co-parenting resolve with Travis Scott reportedly remains unchanged during self-quarantine.
THE STORMI BUBBLE
In an update to followers, Kylie shared an adorable picture of Stormi taken during her bathtime. Surrounded by bubbles only Stormi's face smilingly peeked out, and the image really captured Kylie's heart, as she wrote, "This pic makes me happy."
Travis' active involvement in his daughter's life reportedly makes Kylie happy as well, and since they have a "great system in place with Stormi," the pair remain focused on co-parenting while in quarantine.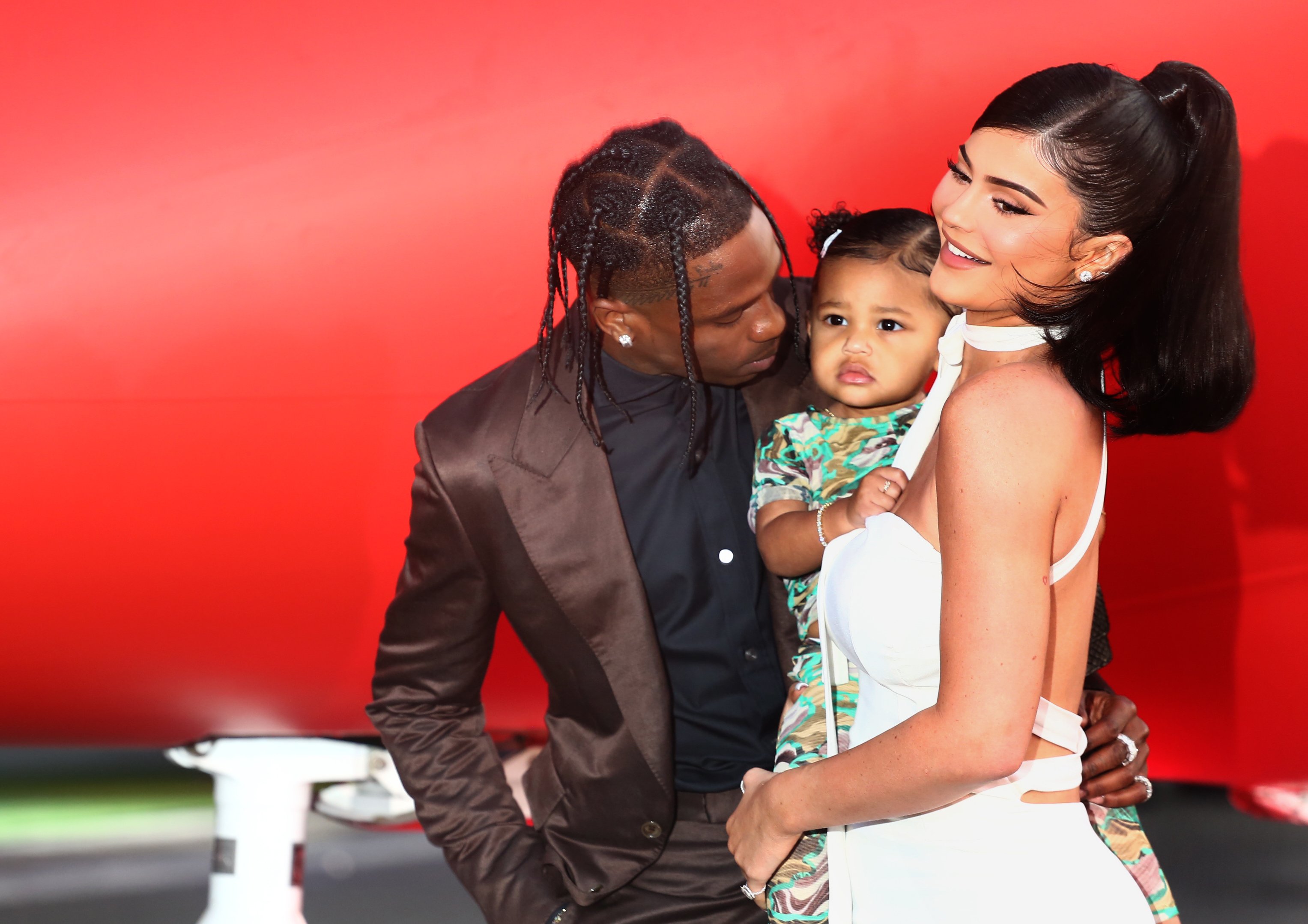 Travis Scott and Kylie Jenner attend the Travis Scott: "Look Mom I Can Fly" Los Angeles Premiere on August 27, 2019, in Santa Monica, California. | Source: Getty Images.
KYLIE'S DONATION TO THOSE IN NEED
However, Kylie also reached out a helping hand to those in need during the pandemic. According to reports last week, the beauty mogul donated $1 million towards supplying first responders with protective gear.
Kylie and Stormi are self-isolating at her home, and a source that spoke with E! News said that Travis visits them "very often."
While the pair reportedly enjoy spending time together, they don't want to "label" their current relationship and instead focus on what's best for their daughter.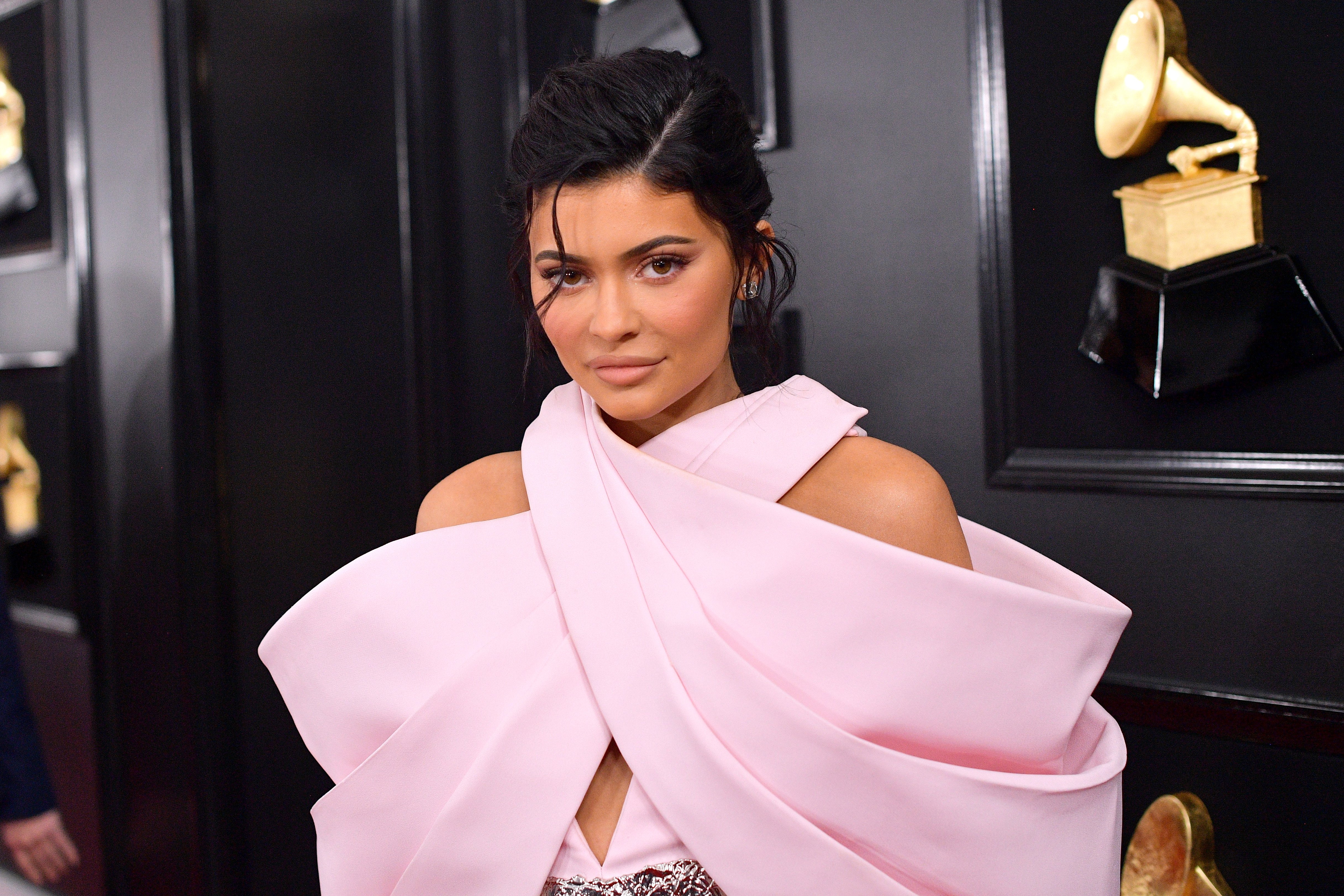 Kylie Jenner attends the 61st Annual GRAMMY Awards on February 10, 2019, in Los Angeles, California. | Source: Getty Images.
TRAVIS KEEPS A PROTECTIVE EYE
Feeling paternal during this time, a source told HollywoodLife that Travis is "always checking" on Kylie and Stormi when he can't be with them and added:
"He knows Kylie is capable of taking care of herself and watching over Stormi, but as Stormi's dad it's only in his nature that he wants to be there."
On March 24, Travis shared the quality time he spent with Stormi on the basketball court in a video loaded with cuteness. Having fun in the sun, father and daughter took turns shooting hoops as Stormi tried copying Travis's moves.
HOW STORMI PREPARED KYLIE FOR SELF-ISOLATION
After a week spent in self-quarantine, Kylie Jenner shared that her pregnancy with Stormi prepared her for this long period of social distancing.
During the end of 2017, and beginning 2018, Kylie spent most of her time indoors while trying to conceal her ever-growing baby bump. It wasn't until Stormi's birth in February 2018, that Kylie openly shared the news with her followers.
Please fill in your e-mail so we can share with you our top stories!